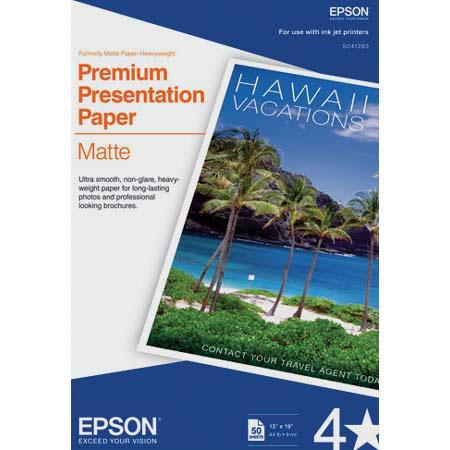 Printer paper is commonly used in offices, homes, and schools around the world. It is as ubiquitous as the pencil or pen, and just as necessary. It seems pretty straightforward to buy printer paper at a store or online. Most run out and grab the first package of white stock paper they see. Every now and then a different kind of paper is needed for special printing projects. This paper can be more difficult to pick out from the many varieties of paper on the market. This is where it becomes important to understand the several types of paper used in printers, and their purpose.
Some papers are designed for use in certain printers, such as laser printers. Other papers are intended for use in photography printing or printing posters and other large media. Some paper types have a special finish on them to produce desired effects from a woven texture to a low moisture content. Paper is available in office supply stores, small shops, craft stores, mail-order catalogues, office supply websites, and on auction listing sites like eBay.
Types of Printer Paper
People can choose from a number of different types of printer paper today. These different papers each carry their own characteristics, useful for different projects. Everyone should have at least a couple of types of printer paper available to use for letters, cards, and photographs.
Stock Paper
Most are familiar with the standard stock paper used daily for printing letters, reports, and other missives. This paper is usually white or off-white, 21.59 centimetres (cm) wide by 27.94 cm long, and looks matte as opposed to shiny. It is medium in weight and has no surface coating. As well, this type of printing paper is highly affordable and often sold in packages of 250 to 500 sheets.
Glossy Paper
Those who print up a lot of flyers, pictures and posters may go through a lot of glossy paper, which is more rigid and heavier in weight. It is usually the same size as the stock paper, but has a glossy coating on one side and is matte on the other side. However, the glossy coating is still porous enough to absorb the printer ink. Having a matte side helps keep the paper from sticking together in the packaging and also when it comes out of the printer.
Matte Paper
This is a type of paper that comes with a matte coating on both sides. Matte paper is a heavier paper in weight, but is usually slightly more flexible than glossy paper. It is also the same size as stock paper. This makes matte paper excellent for use on important documents, resumes, pictures, certificates, and stationary. Matte works well with printer ink and pen ink.
Hard Stock Paper
Those in need of stiff, heavy weight paper for tags, cards, and covers can rely on hard stock paper. This paper is not as flexible and develops creases when bent or folded. It is a heavier paper usually available in white, off-white, or tan. Is is sold in the same size as stock paper, but may also be sold in packages with perforations for business cards, invitations, and greeting cards. Hard stock paper does not work with laser printers as the paper cannot absorb the toner well and tends to run.
Linen
Woven, rather than pressed together, linen is of a high quality and creates a wonderfully stylish look for important papers and certificates. Linen paper may appear slightly shiny and have a light coating to help protect it. Medium to heavy in weight, it is slightly stiff, and can be sold for use with paper documents or in a heavier weight version for use with business cards. Linen paper works with many types of printers, but printer ink does not dry quickly on linen. Allow the paper to air dry before handling it. There is also a version of pressed paper with textured lines on the surface that looks similar to linen.
Paper Finishes
Mentioned briefly in the previous section, many different types of paper also have different finishes. Some of these finishes create a shiny gloss coat, while others provide an interesting surface texture. Working with paper means understanding these types of finishes and how they affect the end product.
Wove
Wove paper refers to printer paper that has a smooth surface without any coating. This paper has an even surface without watermarks or texturing.
Laid
A type of paper with texturing on the surface to make it appear as if the paper is woven or to create straight even lines across the paper's surface. Laid paper is not practical for writing or printing standard documents, but it is useful for cards, and important documents.
Linen
This type of paper is also a term for the finish on the paper. Linen paper, as mentioned before, is woven rather than pressed together.
Laser
Laser paper is made for use with laser printers, which do work with most kinds of paper, but do not produce optimal results. This type of finish produces a low moisture content paper, making it ideal for use on laser printers.
Coated
Paper with a coating to alter its characteristics has a coated finish. This can be glossy paper with a gloss coat on it, or matte paper with a matte coat. The coating is usually some type of wax or plastic. Paper with coating on one side is referred to as "C1S", and paper with a coating on both sides is referred to as "C2S".
Uncoated
Any paper without a coating including some of those already mentioned is uncoated paper. This paper is usually dull with a non-reflective surface. Stock printer paper is uncoated paper.
Paper Sizes
Most printers are set up to print on paper sized according to metric ISO 'A' sizes. The metric ISO is used commonly in Europe and the UK. There is also a standard ISO sizing system used in the United States with the same sizing names but using inches. US ISO standards are slightly smaller than metric ISO sizes. These are a variety of paper sizes used commonly for printing jobs. When shopping for paper, it is a good idea to know the 'A' size, and its uses. Below is a quick chart showing these sizes, their measurements, and their best uses.
| ISO Sizes 'A' | Measurements (mm) | Uses |
| --- | --- | --- |
| | 84 by 1189 mm | Posters |
| A1 | 594 by 841 mm | Posters |
| A2 | 420 by 594 mm | Posters and calendars |
| A3 | 297 by 420 mm | Large format magazines, calendars, flyers |
| A4 | 210 by 297 mm | Books, stationery, reports |
| A5 | 148 by 210 mm | Stationery, books, brochures |
| A6 | 148 by 105 mm | Leaflets, brochures, cards, postcards |
| A7 | 105 by 74 mm | Tickets, business cards |
As illustrated above, the ISO size 'A4' is commonly used for everyday printing jobs. The 'A6' on the other hand is generally used for photographs.
Buying Printer Paper on eBay
You can buy printer paper on eBay to suit a number of printing projects. There are several ways to search. You can search by the type of paper, the ISO size, the finish on the paper, or the project you intend to use the paper on. For instance, use the eBay search engine to look for "photographic paper". Or you can use the search engine to look for "A4 coloured paper" and get lots of listings back. The search engine looks through all of eBay's listings in specific categories and beyond to find matches to your search term.
Conclusion
People have a wide variety of paper types and finishes to choose from these days. We have come a long way from the use of ancient papyrus. There are lots of different sizes of paper to use in a standard printer. Most printers use the metric 'A' ISO sizing system, which includes paper from as small as a business card up to paper the size of a poster. Looking for paper means knowing what kind of paper is needed for the job. Standard printer paper is called, stock paper, while paper intended for use with certificates and resumes is usually matte or linen paper.
The type of finish put on a paper can also affect the final quality of a product. Photographs look best printed on glossy paper, while greeting cards are attractive on a matte finish or hard stock paper. Some paper is also coated with a waxy top coat, to make it more suitable for certain jobs, such as printing photographs. Printer paper is easy to find on eBay using the search engine or manually looking through related eBay categories.