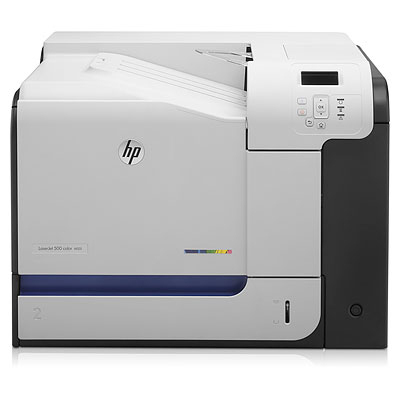 Printers today have become so affordable that it is often cheaper to buy a new printer than to replace the ink cartridge in an old one, or have an old one repaired. Modern printers also have a range of features that were unimaginable 10 years ago. On the other hand, it is also easy to get duped into buying a printer that is not exactly what one needs, just because manufacturers are so good at marketing the printers. Besides the standard printers made for home use, there are various printer types for cards, CDs, labels, and other items.
There are also four commonly used printing technologies, each with benefits and disadvantages. Before shopping for printers, a savvy shopper should know about the various types of printers, the different printer technologies, and the printer features commonly seen on the market. Printers are available at department stores, computer equipment stores, and online using websites like eBay. By learning how to shop for printers on eBay, one can browse through listings of the latest printers at competitive prices from the comfort of one's home.
Printer Types
The majority of printers sold are for printing documents on standard-size letter paper. Standard printers can usually also print on a few other paper sizes, and even on special label paper or cardstock. However, anyone who needs cards, labels, CDs, receipts printed at a moment's notice should look into specialised printers for these purposes.
Card Printers
Card printers, also called ID card printers, are used to print ID cards, payment cards, authorisation cards, membership cards, and many other types of plastic cards. They can be monochrome or colour, and a few different technologies can be used in card printers as well. The majority of card printers use thermal technology. Cards can have chips or magnetic strips that can be read in card reading devices. Some printers can handle double-sided card printing and lamination; most card printers accept a few different sizes of cards.
CD/DVD Printers
The majority of printers that can print on CDs and DVDs typically use inkjet technology. A few use thermal retransfer technology. Disc printing is a feature available in some new home printers. There are also dedicated disc printers. CD and DVD printers require special discs with a printable top.
Compact Photo Printers
While most inkjet printers today boast photo printing capabilities, compact photo printers are made to print 4x6 photos. They work without a computer, and have detailed displays and ports that allow users to simply plug in a memory card or USB cable and then crop or otherwise edit photos before printing. These are usually advertised with the price per photo, allowing consumers to compare the cost per photo with those of local digital photo printing services.
Label Printers
Label printers are made to print on self-adhesive materials or cardstock. They have special mechanisms that feed the paper continuously into the printer. Some models have their own keyboards and do not need a computer in order to function. These are referred to as 'label makers'. They can be inkjet or thermal printers.
Large Format Printers
Large format printers are needed to print architecture, engineering, or construction designs or plans. They come in various sizes, ranging from 17 inches to 100 inches. They can also be used to print posters and banners and are generally used by businesses.
Mobile Printers
Mobile printers are those specially designed to fold up into a portable unit when not in use. They are useful for students, small offices, or anywhere space is limited. They are also useful for anyone who wants a full capability printer that can easily be taken from one place to another.
Point of Sale Printers
Point of sale printers print receipts. These are crucial to the smooth functioning of any retail business, so the printers have to be as reliable and durable as possible. Impact, thermal, and inkjet technologies are all available in this printer class.
Workgroup Printers
Technically, any printer that is connected to a network through a hub can be a workgroup printer. However, specialised workgroup printers are those with features that are intended for business or offices. They often have multiple functions like scanning and faxing, and they are designed to handle 10 or 20 networked users. Workgroup printers have their own processors and hard drives, as well as expandable memory.
All-in-One Printers
All-in-one printers handle a variety of paper sizes and tasks such as photocopying, faxing, and scanning. They are often called 'MFDs' (Multifunction Devices) or 'MFPs' (Multifunction Printers). Once used primarily in offices and businesses, they are becoming popular for home use as well.
Printer Technologies
Printers use one of several technologies to produce an image on paper or other media. Inkjet and laser printers are the most well-known, but there are two other technologies which are used, usually in specialised printers. For example, label printers usually use thermal technology instead of inkjet technology. Each technology has pros and cons that have to be weighed when buying a specialised printer.
Dot Matrix
Dot matrix printers were the first kind of printer, and worked by using pins that hit a ribbon with ink onto the paper. Since they used the force of the impact of the pins to make an impression, they are one kind of impact printer. Dot matrix printers produce a very low resolution image and are generally monochrome. However, they are still useful in some applications because they can be used with carbonless copy paper to make duplicate and triplicate copies.
Inkjet
Inkjet printers spray tiny dots of ink onto the paper. The benefits are excellent resolution and print quality. Ink cartridges are not as expensive as laser toner cartridges. On the other hand, ink cartridges run out faster, resulting in a higher cost per page over the long run. Ink-printed paper can smear right after printing and the colour runs if the paper gets wet.
Laser
Laser printers do not use ink at all. Instead, they use a fine plastic-based powder called toner. The toner is electrically charged so that it sticks to a drum, which then turns and presses the powder onto the page. Laser-printed paper does not smear. Laser printers operate quickly and quietly, but toner cartridges can be extremely expensive. Also, laser printers tend to be more bulky than inkjet printers.
Thermal
Thermal printers use special thermal paper, which is a heat-sensitive paper containing dyes that react to other chemicals in the paper. When the paper is heated, the coating turns black wherever heat is applied, creating an image. Thermal printers are quieter, faster, lighter, and more portable, and more energy efficient than dot matrix printers. This makes them useful in retail applications. Thermal technology is often used in point-of-sale printers.
It is always a smart idea to create a list of the pros and cons of each printing technology. Understanding how to choose the right printer, first involves reading through a list similar to the one below.
| Printing Technology | Pros | Cons |
| --- | --- | --- |
| Dot Matrix | Easy duplicates and triplicates | Low resolution; monochrome |
| Inkjet | High resolution; more affordable for home use | Not waterproof; can smear |
| Laser | Does not smear; fast, quiet; high quality | Expensive cartridges |
| Thermal | Fast, quiet, compact, power efficient | Monochrome; uses special thermal paper |
For use at home, inkjet and laser printers are the norm. Dot matrix and thermal printers are more commonly used for business applications. Other printing technologies exist but are not as common.
Printer Features
Printers offer a huge number of features that may or may not be needed by the user. Regardless of their usefulness, every additional feature means a higher price tag. It is a good idea to understand different printer specifications and features so that one can decide beforehand whether they are necessary or not.
The most basic specifications of a printer are its speed and resolution. The resolution of a printer refers to the number of dots per inch that it can print. A resolution of 300 dpi is enough for text and documents, while 1200 dpi is good enough for quality photos. The speed is the number of pages the printer can print per minute. Look for a standard called ISO PPM. This is a standardised measurement of the printer's speed, across manufacturers.
Some features to look at are faxing and scanning capabilities (if they are needed), connectivity, and photo printing options. Connectivity refers to how the printer connects to a network. USB is the most common connection type. Wireless printers are useful but not usually necessary. Printers designed for photo printing should have options like borderless printing. Many photo printers have PictBridge capability which allows a PictBridge-compatible camera to communicate directly with the printer.
How to Buy a Printer on eBay
Finding a printer online is easy, and can save you the hassle of visiting a number of stores in order to compare prices and see a variety of models. eBay has a huge selection of printers at any given moment and the open market model ensures that sellers keep their prices as low as possible. To find a printer on eBay, go to any eBay page and enter the term 'printer' in the search box. If you know the brand or type of printer, you can enter that as well to narrow down the listings even further. Then choose the appropriate category and subcategory to see a variety of search criteria like brand, price, printer technology, or other options.
Once you find a listing you are interested in, check the seller's feedback score. This makes it easy to find an experienced and reputable seller on eBay. Listings with an award icon next to the seller's name indicate that the seller is one of eBay's Top-rated sellers. As with any transaction, check the return policy and the warranty before making a purchase. Also be sure to ask the seller any questions you might have before buying.
Conclusion
Printers have become as indispensable in the home as computers. Aside from printing documents, they are used to print digital photos more affordably than photo printing services. Printing technology has improved so much that professional quality printing is now within the reach of the average consumer. Whether one wants to create professional-looking CDs, print labels, ID cards, posters, or photos, there are printers designed to do the job.
Small businesses can find a number of workgroup and all-in-one printer options on the market, effectively replacing a number of devices that were used in the past, like photocopiers and fax machines. By learning about dot matrix, inkjet, laser, and thermal printing technologies, a consumer can find and buy the printer that is best suited to his or her needs. Then, by shopping for the printer on eBay, consumers can take advantage of a wide selection and low prices, and save both money and time.