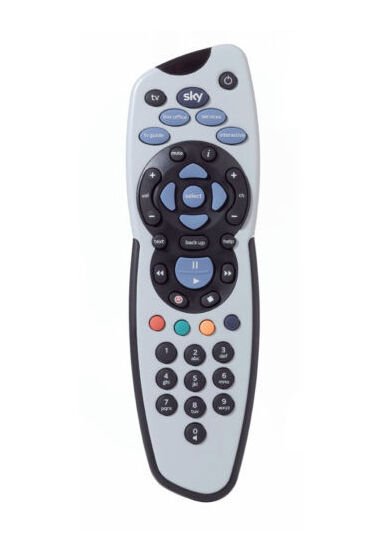 As more electronic devices are added to the home, more remote controls begin to clutter its living spaces. Living rooms are now filled with a variety of entertainment devices: TVs, DVD players, Blu-ray players, satellite boxes, surround sound systems, to name just a few; and each of these will come with their own remote control. If one of these remotes breaks or goes missing, a replacement will be needed. Alternatively, it is possible to consolidate control of all of these electronic devices by getting a universal remote. Either way, buying these online helps to save money and find the best deals, and there is no better place to do this than on eBay.
Shopping on eBay
eBay is the world's biggest online marketplace for both new and used goods. All kinds of sellers, from big e-commerce websites to small individual sellers, can sell products on eBay, making it a buyer's paradise when used in the right way. When shopping for replacement remote controls, or universal remote controls, there will be thousands of sellers and listings available to browse through. As such, any shopper can find the best products at the lowest prices.
Replacement or Universal?
The first thing to do is to consider what type of remote to shop for. This will differ from person to person. For example, for those who have lost their TV remote, a like-for-like replacement may be all that is required. For those who have an entire home cinema set-up in their home; however, a universal remote may help to simplify the control of each of the devices involved. When shopping for either, there are a few things to consider:
Replacement Remotes
Replacement remotes can be bought as either OEM or non-OEM. This simply means that they can be bought from the original manufacturer (OEM), or from a third-party manufacturer. When buying on eBay, it is important to check the description of each item to find out whether the remote being sold is genuine or generic if an exact replacement is desired. There will be numerous manufacturers and sellers to choose from, so fitting the remote to the right electronic device is important. If shopping for a non-OEM remote, always make sure that it is compatible with the appropriate device before buying. This information should be provided in the listing.
Universal Remotes
Universal remotes come with a huge range of features. Some will be pre-programmed to work with certain devices, such as TVs and DVD players. Others, however, will 'learn' the commands of any remote in the house and will be able to control up to 20 devices or more. Most universal remotes, like regular remotes, will use infra-red signals to issue commands and will, therefore, require an unobscured view to the device they are controlling. Others, however, called 'radio frequency' remotes, can be used from anywhere in the home, issuing commands from all over the house. When shopping for a universal remote on eBay, there will be a huge variety of choice available: basic remotes that can control up to 4 devices, LCD touchscreen remotes with fluorescent buttons, remotes that can programme in command sequences to control a range of devices with a simple touch of a button, and many others. To work out which will be best, spend some time looking through the different listings, paying specific attention to the different features on offer.
Important Factors to Consider
Shopping for any product on eBay isn't without its pitfalls. While most sellers are trustworthy, reliable, and provide excellent products at great prices, others will need to be avoided. Here are some factors to consider:
Buying New or Used?
On eBay it is possible to buy new, refurbished, and used remote controls. Simple replacement remotes and basic universal remotes will generally be fairly cheap. However, specialised OEM remotes that work with expensive devices as well as more complex universal remotes can be a lot more expensive. It is possible to save a lot of money by buying either refurbished, or used, remotes. In general, used remotes will be sold by much smaller sellers: those selling items that they have used themselves. New and refurbished remotes will, generally, be sold by proper online retailers and large eBay sellers who sell hundreds, or thousands, of items a month. These sellers will provide in-depth product descriptions and will have generated a great deal of feedback, making it easy to determine how reliable they are.
Sellers Feedback
Checking on the feedback of any seller is critical. As mentioned, larger sellers will have been rated either positive or negative by their customers. This will lead to a score out of 100. The best sellers will have very high scores, often over 99, and this is a pretty clear indication that they are both trustworthy and well thought of. In addition, customers will have the option of providing written reviews of the sellers services and products, so read these carefully to get an idea of how good the product is, how quickly it will be delivered, and how the seller deals with disputes and refund requests.
Buying from Small Sellers
Smaller sellers who are shifting on their own unneeded goods are more difficult to buy from. They are generally slower in delivering the items and may be inaccurate in their descriptions. However, buying through small sellers is often a good way to save money, especially when paying for more expensive items. If going for a more expensive universal remote, however, it is essential that the manual and instructions on how to use it are included. In addition, bear in mind that some remotes can be difficult to programme, and this can be made more of a task when buying a used version that has already been used to control a variety of other devices. Ideally, therefore, it is a good idea to buy these brand new.
Item Descriptions
Read all descriptions thoroughly to ensure that the remote is compatible with the right devices. In addition, don't assume that pictures represent the actual item being sold. It is not uncommon for sellers to have pictures of OEM products in their descriptions when they are actually third-party manufacturer versions. These details should, however, always be listed in the description, so be sure to read these carefully before buying.
Location and Delivery
It is irritating and frustrating waiting for goods to arrive in the post, especially when they are urgently needed or wanted. If a TV remote control breaks or gets lost, for example, this can make it difficult to change the channel, alter the volume, etc, usually requiring a trip to the TV each time to do so. It may not sound like much, but it can be hugely frustrating not being able to control the TV remotely. As such, getting a replacement quickly will be important, so always check on the delivery times and location of the item before buying. Remember that some items will imply that they are locally located, but may end up being shipped from abroad.
Buy Remote Controls on eBay
When it comes time to search for suitable replacement and universal controls, there are a few simple steps to follow. First of all, load up the main eBay page. Once there, click on the category marked Electronics & Technology down the left of the page. Next, click on Sound & Vision, and then TV & Home Audio Remotes. Now look down through the small sub-categories on the left hand side of the page and find Remote Controls. Click on the link and the page will load up all of the listings on eBay for remote controls. In order to search specifically for TV remotes, DVD remotes, universal remotes, and so on, click on the appropriate links to the left under Type. For specific brands or to search for only new, used, or refurbished remotes, additional links can also be clicked. The search function at the top of the page is also useful for those looking for specific products or items. For example, someone looking for a new universal remote by Samsung might want to type "Samsung universal remote new" into the search box.
Conclusion
The process of buying remote controls online is made very simple by eBay. However, it is important to do some research before making a purchase. Check the seller and item description carefully and always be sure to find out how long the remote will take to arrive. If an item arrives damaged or faulty, eBay will help handle the dispute if one arises. Most sellers will, however, provide replacements and refunds happily, providing a guarantee with any purchase.