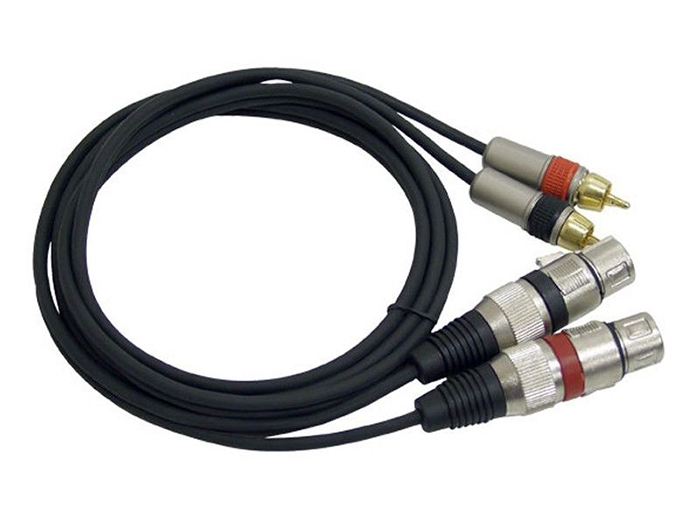 The eBay marketplace provides a platform on which to purchase new and used items from a variety of retailers, who can either operate as a business or as a personal seller trading unwanted items. Stereo accessories are very commonly listed on eBay, along with a range of other related items, such as full-size components, including speakers and amplifiers. Often, it is possible to get a good deal on stereo accessories due to the lack of VAT and other costs associated with high-street retailers, such as rental charges and advertising fees.
What Are Stereo Systems?
Stereo systems are used for music playback from a variety of media, including CDs, MP3s and other media that can be uploaded and transferred onto the player depending upon the type of media that is supported by the system. They are supported by a varying number of speakers depending upon the size and price of the system purchased, though additional speakers can supplement the setup.
Essential Components
The following table lists some common stereo accessories that are used in the setup of customised stereo systems. Though often included in all-in-one systems, these can be purchased to complement other components in installing a personalised system.
| | |
| --- | --- |
| Additional Speakers | Although generally capable of producing excellent quality sound themselves, stereo systems can be linked to additional speaker units to either improve sound quality or volume or to facilitate a surround sound setup. |
| Speaker wires | Connective cables are required to make a connection between a stereo system and all associated speakers. These may vary in length depending upon the intended setup; for a surround sound experience, much longer cables are likely to be needed unless the stereo system and speakers are capable of connecting wirelessly. |
Additional Extras
These products are useful for either increasing the functionality of a stereo system or optimising its audio quality. They are not necessarily essential when purchasing a stereo, but they are worth considering.
| | |
| --- | --- |
| Premium speaker wires | Unless buying separate components to create a customised system, most all-in-one systems come with their own speaker wires, which are often of cheap build quality to minimise costs. Although sufficient for their purpose, a much better audio quality can generally be achieved by purchasing additional premium speaker wires. |
| Headphones | Investing in a good pair of headphones is recommended as they can be useful if listening to movies or music at unsociable hours or in a busy living environment. They prevent the media from disturbing others when played at loud volumes. They can also be used for other means such as listening to mobile music players, too. |
| Speaker stands | Though speakers can be positioned on surfaces such as shelves, worktops and television units, they produce better sound quality when isolated in an open space, away from nearby obstructions. This is where speaker stands can be useful for proper positioning. It is also possible to find wall-mounted units, which decrease the clutter created by the system, particularly in rooms with less available space. |
The eBay Buying Process
If having never purchased an item from eBay, the experience can initially seem quite daunting for some people as the merchants responsible for item sales are not registered companies, nor is it possible to see them face to face. Despite this, it is an entirely safe and regulated process, with numerous features in place to safeguard buyers and sellers and to inform buyers fully before making a purchase. It is useful to read through this information before committing to a purchase.
Listing Types
There are two different types of listing that a seller can choose when creating a sale listing, which are 'Auction' and 'Buy it now'. The former type is a simple auction-based format, where buyers place bids on an item. This runs for a pre-determined duration until its timer expires, at which point the highest bidder wins the item. The latter type allows sellers to set an instant purchase price, which allows buyers to purchase and secure the item by paying the specified price.
Confirming a Purchase
After finding a product that one wishes to buy, the listing type will determine what actions to take. In the case of an auction, a bid may be placed on the item. If outbid, further bids may be placed until the end of the listing. For items that have an instant purchase price, these may be acquired outright by clicking on the relevant 'Buy it now' icon. This instantly ends the listing and prompts a payment request. After winning or purchasing an item, a buyer may choose to either pay instantly or delay payment for a day or two. Though it is not necessary to pay immediately, it is generally preferred by most sellers and the website if payment is confirmed quickly. This is also more likely to influence a positive feedback score.
Payment Methods
Payment for items purchased on eBay can be made in a variety of ways, including credit cards and e-wallet websites, such as Neteller and PayPal. By far, the most favoured type of payment method by sellers is PayPal as it is an instant and secure means of payment. This payment method also prevents the need to input sensitive information into a wide number of websites, as PayPal can be used for so many different retailer sites. Following successful payment, a receipt confirming the transaction is dispatched to the account's registered email address from PayPal.
Delivery Times and Charges
Delivery times vary between items based upon a number of factors, though they mostly depend upon the seller. It is the seller's responsibility to stipulate delivery times on a listing and dispatch the item after a completed sale, which they may do immediately; however, motivation, large sale volumes or other factors can increase time to dispatch. Furthermore, delivery times from foreign countries are often much higher. Items dispatched in the Far East, for example, can take up to 15 or 20 days to arrive within the United Kingdom. Charges also depend on the distance of travel for the item, with international deliveries being higher, but they also vary based upon item weight and size. Larger and heavier parcels cost more to post and often require a specialised courier to complete the delivery.
Leaving Feedback
After completing a sale, both parties are required to leave feedback for one another in the form of a positive, negative, or neutral score and a comment, if desired. This all contributes towards an overall feedback rating that can be viewed by clicking on the representative number beside a seller's name. These feedback scores are a useful indicator of the reliability of a seller as a high feedback score in the upper ninetieth percentile range is generally indicative of a seller that always completes transactions and dispatches items efficiently. Those sellers with a great deal of negative feedback, though rare, are generally less trustworthy and have a lower number of satisfied customers. In order to receive good feedback as a buyer and maintain good trust in the case of personally listing and selling an item, it is important to make quick payment, maintain good contact with sellers, and leave meaningful feedback following the sale.
Finding Stereo Accessories on eBay
When accessing the eBay website, there are a number of product-specific sections immediately visible on the left-hand side of the page. These links redirect to a wide variety of related categories, each of which houses various subcategories. This efficient listing system makes it quick and easy to find all types of products listed on the marketplace. To find stereo accessories, start by navigating through the Electronics section to the Sound & Vision category, which reveals a wide range of subcategories for media players, televisions and audio equipment. A large majority of stereo accessories can be found under the TV & Home Audio Accessories subcategory. A range of product filters can aid in locating specific products by allowing the results to be filtered based on a range of parameters, including product type, item condition, and price.
Conclusion
A number of stereo accessories can be purchased on eBay from independent sellers in either a new or used condition. Buyers can choose from major components in order to create a custom setup or additional accessories that increase functionality and sound quality. The eBay website is easy to use and has a wide range of guides and instructions designed to guide users in how to make a purchase and communicate with sellers and the steps that should be followed after successful completion of a transaction. Stereo accessories can be found within the Sound & Vision area of the eBay website, which is accessed under the broader category of Electronics. Filters may be applied to the item listings in order to find specific items more easily.