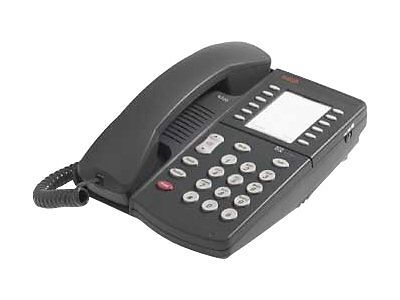 Buying a telephone system is a project somewhat more complex than purchasing multiple telephones and plugging them into the wall. Purchasers need to consider how they plan to use the new system. Some businesses rely on telephone systems for voice calling primarily, whilst others require voice, data, and video from their telephone hook-ups. A business with an active call centre may require the telephone system be fully integrated with a Customer Relationship Management database to allow the telephone system to auto-dial calls and so it can "screen pop" caller sales history when a call comes in.
Depending on where employees work regularly, different kinds of telephones may also be required, such as standard desk telephones, mobile handsets or headsets, and even a telephone system that allows a single number to carry their office, mobile, and even home calls, with voice messages dumped to their mobile email. The number of phones and lines the system has to carry and how many locations it serves also figure into the equation. Having thoroughly considered such issues as these, the manager of an office or business can feel confident in selecting telephone systems on eBay.
System Size and Scalability
An office telephone system must be sized to the office or offices for which it is purchased. Sizing is not just a feature of the number of staff members but includes issues related to how the staff uses the telephone system. Some key issues to consider are noted below.
Number of Telephones
Generally speaking, each desk has an office telephone. In offices where telecommuting is common, desks may be flexibly shared by more than one employee, in which case the telephones are also shared.
Number of Phone Lines
The number of telephone lines may differ from the number of telephones. In a traditional staffing arrangement where most members are in the office daily, it may be possible to have fewer telephone lines than staff as a cost-saving measure. This is accomplished by assigning each staff member an extension but having calls channelled through the lines on a rolling basis as they come in. In this case, the number of telephone lines is generally determined by the maximum number of callers on the line at one time. The benefit of having fewer lines is the potential for cost savings. The potential disadvantage is that staff members may miss calls if there are too few lines to receive them.
In a staffing arrangement where many staff work outside the office or away from a desk during the day, it may be necessary to assign a direct line per staff member. This allows the line to handle multiple functions, including incoming and outgoing calls and routing telephone messages to email.
Number of Office Locations
When a business has multiple locations, many calls are frequently made between locations. This allows for the possibility of creating and assigning a virtual private network or VPN to handle the interoffice traffic, reducing the amount of external telephone service that is required.
System Scalability
In a growing firm, a telephone system should be selected that is scalable to the firm's anticipated growth within the lifespan of the telephone system. If the firm has chosen a telephone system it expects to last for ten years, then it needs to choose a system that can handle the offices and personnel it expects to have at the end of ten years.
Technology advancements make ten-year selections more difficult than they once were, of course. New technologies are almost guaranteed to make certain features of new communications systems desirable within shorter time frames. At the same time, those new features are often accessible via a desktop, laptop, or mobile device, any of which is very likely to be replaced on a shorter life cycle than the telephone. Both audio and video conferencing, for example, are often accessed by individuals via laptop computers, making the selection of these service providers as important as the telephone system provider when planning an office telephone system.
Telephone Technology for Users
The telephone technology each staff member uses may vary according to individual responsibilities. Staff who work mostly on location are likely to use one kind of telephone. Those who are in the field or who move about the building may use different kinds of telephone devices. Call centre managers and those who handle central reception still use a different type of device.
Telephone Technology at the Desk
Desk telephones may have a limited number of function buttons, a standard handset, and LED displays to indicate the status of the called-on function. They are designed to allow the user to make, receive, and transfer calls both within and external to the facility. Different desktops are associated with different messaging functions, depending in part on the call system provider.
Ergonomic headsets are useful for staff who use the telephone at the desk so frequently that the headset helps protect the shoulders and neck from stress. They are also useful for those who often need to keyboard while talking on the telephone.
Desktop telephone systems may be integrated with desktop computers for the purpose of Customer Relationship Management or CRM. In these kinds of systems, an incoming call triggers the CRM to "screen pop" the caller's data so the person answering the call has the most recent information available. It is also possible for the CRM to automatically dial outgoing calls according to triggers set by the employee or call centre manager.
Away-from-Desk Telephone Technology
Staff who are frequently away from their desks but still within the main facility may use mobile handsets or mobile headsets. These make it possible for them to answer the telephone immediately, instead of needing to respond to messages upon return to the desk.
Telephone Technology for Mobile, Field, and Telecommute Staff
Mobile and field staff often find helpful technology that integrates mobile, office, and sometimes even home phones on a single number. This makes it possible to receive all calls and messages through one line, wherever they may be located. When they are at a desk, they may pick up calls on a desktop telephone, but when they are out of the office, they have access to telephone calls without needing to dial in to receive messages. This technology may include the ability to receive telephone messages as email on a mobile device.
Call Centre and Reception Desk Telephone Technology
Telephones designed for use as call centre phones, at reception desks as switchboard phones, and in other central locations, typically include digital handsets with 38 programmable buttons, LED displays to indicate lines use status, and an LCD screen for system information. Call recording functions may also be built-in.
Some central telephone systems include various management reporting functions to allow for assessment of the effective use of the system. These are especially valuable in the management of call centres.
Audio Conferencing Technology
Conference room audio conference phone devices are typically designed to connect with existing telephone or computer lines. An individual instrument serves up to eight people in a small conference room, with additional microphone attachments available. Popular vendors include Polycom. When selecting conferencing equipment, keep in mind the number of individuals typically involved in teleconferences.
Messaging Capabilities
A system must be selected with sufficient message ports for the organisation's needs. Too few message ports mean that callers are unable to leave messages simultaneously or out-of-office staff members are unable to access messages. A frequently desired capability is the transfer of voice messages to a text email on a mobile device. If this is something outside staff require, confirm it can be available.
Data Integration
Particularly in organisations with active call centres, the ability to integrate a telephone system with the CRM is highly desirable. Where this is preferred, confirm that the system is able to be integrated in such a way that the CRM can initiate outgoing calls and that incoming calls can prompt the CRM to "screen pop" key customer data.
Telephone System Operations Technology
Selecting the technology over which the telephone system operates depends, in part, on what kinds of cabling already exist in the facility or facilities and what investment in cabling the owner is ready to make. For example, telephone systems using voice over internet protocol or VOIP is inexpensive in itself, but requires that the IT system have cabling to every desk and switches that support Power Over Ethernet.
Telephone System Technology Platforms
Traditional analogue services is only one approach to provision of telephone services that is available to the system customer. This Public Switched Telephone Network, or PTSN, is being supplanted in many offices by one of three alternative technology platforms summarised in the table below:
| Technology | Related Terms | Issues | Benefits, Other Comments |
| --- | --- | --- | --- |
| IP | Internet Protocol, Internet Telephony | Lack of regulation makes allows for inconsistency in service delivery; VOIP is attempt to standardise | Providers include telephone companies, cable TV companies, Internet service providers, mobile service providers. |
| Digital | CTI, Computer Telephony Integration | N/A | Allows various voice response services, integration of phone systems with CRM, voice and video conferencing |
| SIP | VOIP, Voice Over Internet Protocol | Requires PBX connecting to all internal users; Internet telephony service provider; gateway interface between PBX and service provider | Low-cost service, including international; can combine data, voice and video in a single line |
Most offices are using some form of digital or internet telephony today because of the range of features provided. Access to data services, voice, and video on the same line, as well as the potential to connect telephones with CRM in call centres make these smart choices.
Popular Vendors
Business telephones are provided by a number of large manufacturers. Some of the most popular vendors of business telephones include the following.
Telephone equipment from any of these vendors may be purchased from local business suppliers, various telecom firms, and in such online marketplaces as eBay.
Buying Telephone Systems on eBay
When shopping for telephone systems on eBay, a business manager can find systems from the most popular service providers across the U.K. If a specific brand preference has already been determined, perhaps because of certain features or compatibility with an existing CRM, the search on eBay may be focused on that brand, for example, "Siemens telephone system". The range of options offered may include anything from a complete telephone system, with a specific number of desk telephones, a switchboard telephone, and a service contract, to specific system parts such as a circuit board, desk telephone, or call centre phone.
If you are seeking more than one of the same kind of system for different offices, or because a large office needs a large number of telephones, use the advanced search feature to look for sellers who have multiple item listings. The listings this search returns are most likely to include sellers who are offering more than one of the same product.
Conclusion
Finding the best telephone system for an organisation's needs is a process that involves some thought. A system should be scalable, so it can grow as the organisation grows in terms of the number of phones, phone lines, and office locations. Various kinds of telephones are likely to be required within any organisation: desk telephones; mobile headsets or handsets; and telephones appropriate for field and telecommuting staff. Messaging capabilities and data integration are increasingly important to the way staff members use telephones. Having sufficient message ports is essential and the ability to drop messages into email as text is frequently desired.
Most offices use some kind of internet or digital interface for their telephone services. Many of these services are less expensive than the PTSN; even more important, they offer the full range of services that are typically required of communications systems.
Finding the telephone system that meets the full range of requirements and operates on the desired interface is easy when shopping on eBay. Many vendors offer telephone systems from the most popular suppliers. Some systems even include a services package. Once the purchaser has determined what is desired, buying the necessary telephone system on eBay is simple.