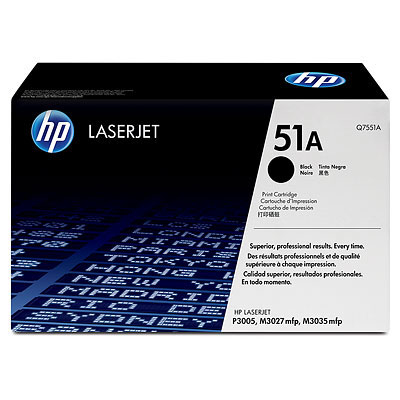 Printers, copiers, and fax machines that use a laser printing process require toner in order to print clear, crisp text and images. Toner is composed of a dry plastic powder blended with pigments to give colour to the images. Toner dries quickly and produces images with fine detail. Those properties, along with the high print yield of toner, makes laser printing devices the first choice for businesses, schools, banks, and other institutions that print heavy volumes of documents.
Buying toner cartridges for laser printers and copiers often creates questions for the purchaser. Deciding which type of toner to buy and how much to spend on it is only one part of the process. Considerations such as printer model, the level of quality needed in the final product, and the maximum page yield, should be taken into account when purchasing toner cartridges for any device. Learn these details, as well as tips for storing and installing toner cartridges, before purchasing cartridges for laser printing devices.
The Laser Printing Process
Laser printers, copiers, and fax machines use a multi-step process to reproduce an image. A laser beam projects an image of the print job onto a rotating drum. The drum is coated with electrically charged organic photoconductors, which allows the charge to leak away from any areas exposed to light. The drum's charged areas, which have not been exposed to light, pick up the toner particles, and then print the image onto the paper by direct contact. Heat is used to fuse the ink to the paper, and the process is complete.
Considerations When Buying Toner Cartridges
Toner is not the same as ink. The ink used in inkjet printers is a liquid that is sprayed onto the paper. Even after it dries, the ink will bleed if the paper gets wet. The unique properties of toner prevent issues with bleeding and smudging.
There are numerous brands and types of laser-printing devices that use toner cartridges. Buyers need to know which cartridges fit their model device and should consider the intended use of the toner when selecting cartridges.
Device Model
The first consideration when purchasing a toner cartridge is which cartridge model fits a particular device. Most toner cartridges are marked with a manufacturer's part number. Sometimes the part number for the cartridge is on the device itself. If the part cannot be located, try searching the manufacturer's website for a database of part numbers or contact an ink vendor, as many of them carry reference guides with part numbers listed by manufacturer and device model.
Types of Toner Cartridges
With the toner cartridge part number in hand, buyers then need to decide which type of toner they want. There are few differences between original equipment replacement cartridges and compatible toner cartridges. OEM toner cartridges are manufactured either by the same company that manufactured the device or by a factory-authorised company. They are typically high quality products guaranteed to work properly with the device.
Compatible toner cartridges include generic, refurbished, and remanufactured cartridges. Compatible cartridges are typically less expensive than the original manufacturer's brand. Generic cartridges use all new parts, while other compatible toner cartridges are built with recycled cores and new drums. Most are equal in performance and quality when compared to OEM toner, but there are some lower-quality brands that may cause performance issues in some devices or produce lower quality printouts.
MICR Toner
Magnetic Ink Character Recognition (MICR) toner is a special type of toner used mainly by banks. This toner is magnetised by a reader machine which allows the document to then be read by the machine with complete accuracy. The routing number on the bottom of most checks and automatic drafts are printed with this type of toner.
Page Yield
The term page yield refers to the maximum number of pages a toner cartridge is expected to print. This number is calculated using a standard of five per cent coverage per page, or the equivalent of about two paragraphs of text per page. Pages with images on them or more text use more toner, thus reducing the overall yield of the toner cartridge. Faint text and images on a page is usually a clear indication that the toner cartridge needs to be replaced.
Toner Colours
Printers and copiers print in either monochrome or colour. Depending on the capabilities of the machine, up to four toner colours may be needed.
Monochrome printers only require black toner, while most colour machines require four colours. The chart below lists the toner colours, their common abbreviations, and their applications.
| Toner Colour | Abbreviation | Uses |
| --- | --- | --- |
| Black | K | Colour and Monochrome Devices |
| Cyan (Blue) | C | Colour Printers and Copiers |
| Magenta (Red) | M | All Colour Machines |
| Yellow | Y | Colour Printers and Copiers |
These colours are universal for all types of printing devices. Full colour devices may not need replacement of all colour cartridges at the same time.
Intended Use
The intended use of a toner cartridge is another important consideration. Some cartridges are specifically designed to produce a high volume of black text print jobs. Design variations in colour cartridges makes some more suited to printing things like colour flyers, while others are better at printing large glossy posters.
Tips for Toner Cartridge Buyers
Toner cartridges vary in price and quality. Even inexpensive cartridges can be relatively costly. Tips on purchase price, as well as storing and installing toner cartridges help buyers get the most for their money.
Cost of Toner Cartridges
Toner cartridges sold by the manufacturer of a particular device are generally high quality, but are also quite expensive. Businesses that require high quality printouts should stick with original manufacturer toner cartridges for the best printing results.
Remanufactured toner cartridges offer cost savings of up to 60 percent when compared to OEM cartridges. These use lower quality toner, with the result that they cost considerably less. They have added environmental benefits, since they require less energy to produce, reduce landfill waste, and save natural resources. For printouts that are for personal or informal business use, remanufactured cartridges are a solid choice due to the cost savings they offer.
Storing Toner Cartridges
Businesses and institutions that regularly print documents know how important it is to keep a supply of toner cartridges on hand. Proper storage practices ensure cartridges remain in usable condition for a long time. Toner cartridges should not be exposed to excess heat or moisture. Keep toner cartridges sealed in the original packaging until ready to install.
Installing Toner Cartridges
Changing a toner cartridge when it is low rather than waiting until it is empty prevents potential damage to the printer heads. To ensure maximum life, keep the toner cartridge package sealed until just before installation. Open the package and gently shake the cartridge to loosen the toner powder. On devices that reuse the drum unit, be sure to remove the drum from the old cartridge before discarding it. Toner powder does not wash out of clothing, so be careful when handling the old cartridge. Install the new cartridge, being careful not to force it into the machine. For detailed instructions on removing and installing cartridges, consult the device's manual.
Buying Toner Cartridges on eBay
Consumers looking for toner cartridges can head to eBay for a large inventory of brands and models. eBay gives shoppers access to a worldwide marketplace and an abundance of buying options. Shoppers are able to search for needed items in a variety of ways and can choose from several different shipping methods to ensure their items arrive when they need them. Many sellers offer free shipping, which gives an added cost benefit to buyers.
The easiest way to find toner cartridges on eBay is by using the Search Box located on any eBay page. Just enter the words "toner cartridge" to return all listings related to that query. To narrow a search, use more specific keywords, such as "Samsung black toner cartridge". Alternatively, shoppers can narrow results using category selections such as brand, colour, price, or delivery method.
Shopping on eBay allows buyers the opportunity to research a seller before committing to a purchase. Feedback scores and reviews give detailed information about a seller's reputation. Buyers also have the ability to ask a seller a question about a product prior to purchasing it.
Conclusion
Laser printers are found in a wide variety of locations, to include schools, private businesses, and financial institutions. These devices require toner cartridges to print clear, consistent images. Institutions that print a high volume of text and images prefer laser printers over less expensive inkjet printers due to the quick drying, finely detailed images and text they produce. There are several different options to choose from when purchasing toner cartridges. Buyers need to pay careful attention to model numbers, brands, and intended use when selecting toner cartridges for any laser printing device.
Compatibility is the biggest consideration when buying toner cartridges. Each device requires a specific model cartridge and if the wrong one is purchased, the machine will not work properly. Buyers should consider cost and use when deciding between new OEM cartridges and generic or remanufactured toner cartridges. The cost savings and environmental benefits of remanufactured make them a great choice for many buyers, but in some applications, only OEM toner cartridges suffice. Consider these points when buying toner cartridges to ensure the best choice is made.