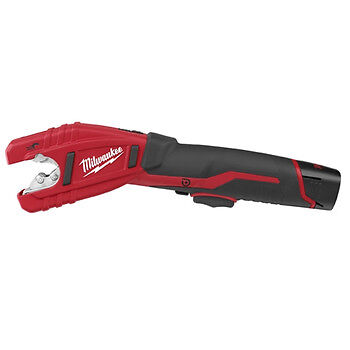 One of the worst things about home ownership are plumbing repairs, particularly when they need to be fixed after hours. A good set of plumbing tools helps to prevent some of the costly after-hours repairs from which many people suffer. There are some simple tools that a homeowner should purchase to help alleviate some of the problems that are easily corrected. Like any good set of tools, plumber's tools should be in good shape and reliable. There are many good used plumbing tools available on eBay for less than what a retail outlet changes.
In order to purchase plumbing tools on eBay, there are a few things that need to be considered first. In most plumbing emergencies, the basic tools work the best. When purchasing plumbing tools, it is important to think about exactly which tools are needed to do the job well, and then decide how to go about finding them on eBay.
Which Tools Are Needed?
There are many types of plumbing tools. A homeowner needs slightly different tools than a professional plumber. A homeowner may only need something for a quick fix, while a professional plumber needs to have a broader range of tools.
Tools for the Home
The basic tools for the home can easily be found on eBay. Many people believe that they need a complete set of plumbing tools, but this is simply not true. There are a few versatile tools with which most small home plumbing projects can be fixed.
The first home plumbing tool that may be purchased is the plunger. Although it may not seem like much, a plunger can save a lot of time and money when a clog is present. Clogs are one of the most common plumbing problems. Most people think of toilets when they consider purchasing a plunger, but they can be used for just about any blocked drain. This should be the first plumbing tool to which people with a clogged drain should turn. Placing the plunger over the drain that is clogged, and then using it as instructed, can solve a clog problem very quickly.
Next, there is the adjustable wrench. These wrenches are available on eBay, and in most auto and home supply shops. The adjustable wrench can be purchased as part of a set or purchased separately, depending on which is easier and cheaper. Since adjustable wrenches can be used on different-sized nuts and pipes, this tool allows a person to tighten or loosen the nuts and bolts that hold plumbing pieces together.
A plumber's wrench is also needed. A plumber's wrench is a slightly bigger version of the adjustable wrench. It also has a slightly different design. Instead of having a nut-shaped mouth, it has a longer, wider mouth. This wrench is usually very large for the bigger pipe fittings in most homes. It can be used to grip a wide U-bend in a drain, or turn one of the large connectors under a sink or faucet. This allows a homeowner to change drain parts or pull them off to check for a clog. These are also available on eBay for a moderate price.
A good set of crescent wrenches may also be needed. Crescent wrenches get their name from their shape and can be used for many different household repairs. They can be very valuable when it comes to smaller plumbing repairs as well. Most of the smaller repairs, such as tightening a valve, can be done with a different-sized crescent wrench. When buying a crescent wrench, it is good to look for a set on eBay. Since they come in all of the same sizes as nuts and bolts, there is usually the correct size of crescent wrench available in most sets for most plumbing purposes.
A hacksaw is one of the more useful tools for both cutting piping and cutting line. A simple hacksaw, as well as the replacement blades, are available at companies like eBay. Although hacksaws are not normally considered a plumbing tool, they can be used as a cutter.
Tools for the Professional or Expert Home Plumber
There are several tools that can be considered professional and expert home plumbing tools. These are tools that are specifically meant for plumbing, and may not be useful in other situations. Some of these tools may be dangerous or have adverse effects if used improperly. Professional tools also are available on eBay. They can be found by typing the name of the tool into the search box, and clicking on search.
Pipe wrenches are a necessary tool for larger plumbing jobs. They look like an overly-large crescent wrench. The pipe wrench can grip larger bolts and fittings as well as compression fittings and supply lines. This is an extremely versatile tool. It does come in standard lengths; the smallest being 10 inches, and the largest being 14 inches. The mouth of this wrench is adjustable to different size fittings.
Tubing cutters are also a specialised plumbing tool that can be purchased as used. This tool looks like a cross between a wrench and a clamp. It is designed to clip pipes, tubing, and other plumbing supplies. They are only usually used in professional repair or installation.
Another common professional plumbing tool is the shower valve socket wrench. This does exactly what its name suggests. It is meant to loosen or tighten a shower valve or a shower head valve. This piece of equipment is usually only used by professional installers.
The basin wrench may also be used if installing a basin. This tool is designed to hook both the plumbing into the facets and the drain into the main plumbing system. This wrench is basically used to install a faucet, basin, or sink.
Supply lines for plumbing require their own set of professional tools. Many times, supply lines need to be acid-washed and welded. This means that someone remodelling their plumbing may need a welder and welding knowledge to be able to accomplish the complete task. Some of the other things that are needed are heat shielding, an acid flux brush, and a combination tool to remove the burrs from piping.
How to Find Used Plumbing Tools on eBay
There are many types of used plumbing tools found on eBay for both professionals and laymen. These tools are relatively easy to search for and find, if the name of the tool is known. A person simply has to put the name of the tool into the search box, and click search. This populates a list of all of the tools on eBay that fit the search criteria. Once this list appears, browse through the contents of it to find what is needed. At times, the search may need to be made broader by excluding some keywords, while others may need to be narrowed by adding keywords. Many of the tools displayed are usually do-it-yourself, or DIY, tools.
Once a desirable listing is found, click on it to display a detailed description. The detailed description should include all of the uses, sizes, and types applicable to the tool. If there is something that is not addressed in the description, then use the "ask the seller a question" feature to enquire about the product.
Buying Used Plumbing Tools on eBay
When purchasing used plumbing tools on eBay, there are a few things that need to be examined aside from the description of the item. By looking at the seller's shipping and return policies, a person can get a good idea of what happens if it is the wrong item or the item is not as described. Another feature that is included on an eBay main listing page is the feedback feature. This allows you to view other people's experiences with this particular seller. Feedback and feedback rating is an important way to learn more about the seller.
On eBay, there are also people known as top-rated sellers. These are sellers who consistently follow eBay's policies and receive excellent feedback. Most of the top-rated sellers are trustworthy and offer a good buying experience.
Once you have found the tool that you need and the person from whom you want to buy, it is time to either bid on it. Review the price, seller, and buying conditions before finalising the purchase.
Conclusion
When purchasing used plumbing tools on eBay, there are a few things that a person needs. Whether the person is a layman or a professional, nothing can beat a good selection of both versatile and plumbing-specific tools. These tools be found easily by searching the popular online auction website, eBay. When searching for used tools on eBay, make sure to read the description carefully and choose the tool that best suits your skill level and capabilities.
When it comes to plumbing, used tools are just as good as new ones. Of course, each tool should be inspected for rust and other defects. Most eBay sellers disclose any issues with the tool in the main description. It is a good idea to make a list of the tools that are needed for a given project, and then search for them in your toolbox. If you cannot find them, however, then simply go to eBay to find the ones you need.