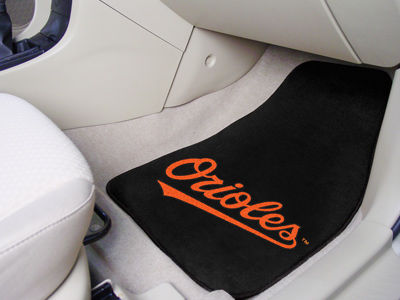 From replacing a dirty carpet to giving a car a fresh look, vehicle carpeting keeps car interiors looking like new. Most people do not know that vehicles are made to have the carpet changed. However, vehicles often last much longer than the carpet does, so they are made to be easily replaced. Carpets get stained, muddy, and mouldy over time. Replacing old carpet gives the vehicle a new look for an affordable price, and increases the value of the car. Another benefit to buying vehicle carpet is that the buyer has the option to customise the type and colour of the carpet to fit their individual taste.
Vehicle carpets are purchased from the car manufacturer, brick and mortar automotive stores, and online using eBay. Because of the large selection of vehicle carpets on eBay, most are priced below retail, making replacing vehicle carpet easy and affordable. Before replacing vehicle carpets, buyers should consider the types of vehicle carpets and carpet material and understand how to replace the carpet in their vehicle.
Types of Vehicle Carpets
Vehicle carpets are purchased in a roll that fits all vehicle interiors, or customised for specific models of vehicles. Universal moulded carpets are usually more affordable than custom preformed carpets, but custom carpets are easier to install since they are tailored for the specific vehicle make and model.
Moulded Vehicle Carpets
Moulded vehicle carpets are large rolls of carpet that forms to any vehicle. Most moulded vehicle carpets are universal to fit any make and model, and others are tailored for a specific make and model. Since it is a single piece of carpet, there are no seams showing when the carpet is installed. Universal moulded vehicle carpet is more affordable since it is not tailored to a specific type of vehicle. The downside to universal moulded carpets is that they are more difficult to install since they must be fit to the vehicle's ridges and bumps. Because of the lower price, some people choose to go with universal moulded vehicle carpets and have them professionally installed into their vehicle.
Preformed Vehicle Carpets
Preformed vehicle carpets are carpet kits or moulds made to fit a specific make and model of vehicle. Preformed vehicle carpets come in kits, with different carpet pieces for the front and the back of the vehicle, and moulds, with one preformed carpet piece made to fit over all the vehicle's bumps and ridges. Preformed carpets are usually more expensive since they are harder to find, but they are generally easier to install than other types of vehicle carpeting.
Types of Vehicle Carpet Backing
The next thing to consider when purchasing vehicle carpets is the type of backing on the carpet. There are two main types of carpet backing, including plastic and mass back. Most vehicles made in the 1990s or after are made with mass back, since it is superior to plastic backing.
Mass Back Vehicle Carpet Backing
Mass back carpet backing is a type of padding and backing found on most newer models of vehicles. It is a thick, heavy, foam-like rubber, made to keep heat and sound inside the vehicle. It also provides extra padding underneath the carpet. By better insulating the car, less heat and energy need to be used, which helps to increase the vehicle's gas mileage.
Plastic Vehicle Carpet Backing
Prior to the 1990s, most vehicle carpets were made with plastic thin backing covered with a thin piece of jute padding. While the padding adds some cushioning underneath the carpet, it is much less than the mass back padding. Also, plastic carpet backing does not help to keep sound or heat within the vehicle. However, plastic vehicle carpet backing is oftentimes more affordable than mass back.
Vehicle Carpet Material
One of the most important considerations for purchasing vehicle carpets is the type of material. Vehicle carpets are made with one of three types of material: loop pile, classic loop pile, and cut pile. Most vehicle carpets made before the 1970s were made with loop pile, vehicle carpets made from the mid-1970s until recently most commonly use cut pile, and loop pile is the most recent material used for vehicle carpets.
| Type of Vehicle Carpet Material | Description |
| --- | --- |
| Loop Pile | Small pieces of carpet looped into the carpet backing that looks like small loops; tough and long lasting, but not very luxurious |
| Cut Pile | Carpet looped into the carpet backing with the loops cut off for a more uniform carpet pile; not as long lasting as loop pile, but more luxurious |
| Classic Loop Pile | Mix of nylon and polyester made to resemble loop carpeting, usually easier to find |
Before making a decision, it is important to determine the differences of each type of material. Depending on the make and model of the car as well as the buyer's personal preference can help determine which carpet material is best for a vehicle.
How to Install Vehicle Carpets
By installing new vehicle carpet themselves, buyers are able to save money and make the project much more affordable. When purchasing a single preformed vehicle carpet, it is recommended to let the carpet sit for a day or two to regain its shape after being shipped. Vehicle carpets best regain their shape in warm rooms and in direct sunlight. Universal moulded carpet or preformed vehicle carpet kits usually do not need to sit since they do not lose shape as easily during shipping.
Remove the Seats and Seatbelts
The first step to installing vehicle carpets is to remove the seats and seatbelts. The front seats are usually bolted to the floor in each corner of the seat and are visible from holes in the floor. Back seats are typically either bolted or secured to the floor with a latch. Some back seats need to be released to remove the bottom of the back seat. The top of the back seat is usually secured with fasteners and brackets that should be unclipped to remove the top of the back seat. Once all of the seats are out of the car, the bolts for the seatbelts should be visible to remove the seatbelts from the vehicle.
Remove Kick-Panels, Sill Plates, and Carpet
Kick-panels and sill plates must be removed next in order to install the new carpet. They are secured with screws that must be removed before the plates and panels can be pried off. Some vehicles may have other objects in the way of removing the old carpet, and these pieces must also be removed before the carpet can be taken out. Once there is nothing in the way of the carpet, it should be relatively easy to remove. For universal moulded carpets, the old carpet provides a good template for how to cut the new carpet.
Install and Trim the New Carpet
The carpet should be installed starting at the front of the car underneath the pedals. Once the carpet is laid flat on the base of the vehicle with all of the bumps smoothed out, it should be trimmed with a knife to fit any holes in the base. After the carpet is laid flat and trimmed to fit the vehicle, the parts and seats should be installed and properly tightened. It is important to make sure that all of the pieces are tightly secured.
How to Purchase Vehicle Carpets on eBay
eBay makes it both easy and affordable to replace the vehicle carpet in your car or truck. Even if installing the carpet is not for you, you can save money by purchasing your vehicle carpet on eBay and then having it professionally installed. When you are ready to begin your search, you can start with the use of keywords in the keyword search bar. If you are searching for a preformed carpet for a specific make and model of vehicle, you can type the specific type into the search bar. If you are searching for a universal mould carpet, you can use a more broad search term, such as 'vehicle carpet'.
eBay also makes it easy for you to stay within your budget by allowing you to set your price maximum. On top of the already low prices, eBay allows users to set their maximum price so they do not waste time searching for options outside of their price range. You can also narrow results by make, model or year of your car, making it easy to find exactly what you are looking for from the comfort of your own home.
Conclusion
Replacing vehicle carpets helps the car interior looking clean and new, which increases the value of the car. Over time, vehicle carpets can become stained, damaged, or burned, leaving unsightly marks on the carpet. In some cases, replacing the vehicle's carpet is easier than trying to get out a large stain. Lighter coloured carpet is more likely to show stains and damages, so many people choose to replace their carpet with a dark colour such as black or dark grey. Some people prefer to choose a unique colour when replacing their vehicle carpeting, such as red or blue. eBay makes it easy to find any colour, material, and type of vehicle carpet with the click of a button. After understanding what to look for when purchasing vehicle carpet and knowing how to install the carpet, buyers are able to replace their car carpet quickly and efficiently. With the help of eBay, replacing vehicle carpet is both easy and affordable.