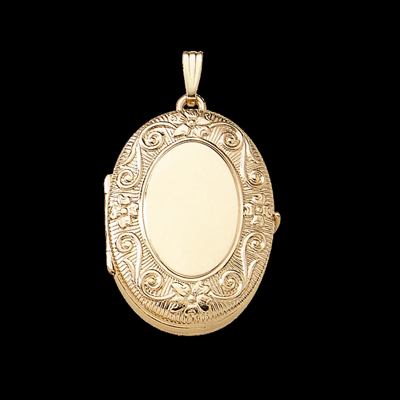 The term Victorian jewellery is used to define all pieces of jewellery that were produced during the Victorian era. Sometimes, the same term is used for pieces of jewellery that reproduce the characteristics of jewellery manufactured in the Victorian era. This period coincides with the reign of Queen Victoria (1837 to 1901) and it was an era in which the arts and culture developed at a high pace. The style and fashion also experienced new dimensions and this is visible in the jewellery produced in that period.
When shopping for Victorian jewellery, buyers can choose from a wide variety of styles and models, including rings, bracelets, earrings, necklaces, cameos, and more. In order to be able to recognise authentic pieces of Victorian jewellery and estimate their value, one should learn more about the characteristics of this type of jewellery. Moreover, buyers who choose to shop for such items on eBay should be well informed about how to search for a piece of Victorian jewellery on eBay and buy it safely.
Victorian Jewellery Features
Even though not all Victorian jewellery pieces have the same basic characteristics, some features are common in many pieces and allow one to distinguish a specific style for the entire period. For example, all gold Victorian pieces produced after 1854 are hallmarked and stamped, as required by the Stamp Act that was passed that year. Besides gold, other popular metals used in that period included silver, pinchbeck, electric gilt, and mercury gilt.
Some of the distinctive design themes used in the Victorian period for creating jewellery are related to nature. Trees, flowers, and birds were often incorporated in the pieces manufactured in the first half of the Victorian period. All these were developed into more conservative, heavier designs for which the Victorian period is renowned. Two of the popular designs of the period were Repousse and Cannatille. The former used sold forms with raised edges, while the latter is easily recognisable by the strands of gold twisted into intricate designs.
A rise in appreciation for history was noticed throughout the Victorian era and this can be easily seen in various styles of jewellery, which borrowed from Etruscan, Ancient Egyptian, and Greco-Roman pieces. Moreover, the Renaissance and Baroque contributed to a new style of jewellery, which is visible in the design and materials used for rings, bracelets, and necklaces. Another characteristic of Victorian jewellery is the development of mourning jewellery, especially after the death of Prince Albert in 1861. Mourning jewellery is characterised by its colour, which is usually black, and black amber, also known as 'jet', a variety of fossilized coal, was one of the predominant materials used for this type of jewellery.
How to Recognise Victorian Jewellery When Shopping on eBay
Buyers who choose to shop for Victorian jewellery on eBay need to determine whether they are looking for authentic antique Victorian jewellery or for styles that are simply imitating the pieces of jewellery produced in that period. Unlike in the case of other antique jewellery, it is not very difficult to find Victorian jewellery on eBay, mostly because the production of such pieces in the Victorian era was truly impressive. The first step that one should complete before buying Victorian jewellery on eBay is being able to recognise an authentic piece of jewellery.
Specific pieces of jewellery can be analysed quickly by a buyer in order to determine whether they belong to the Victorian period or not. For example, most of the Victorian earrings had short fish hooks, while brooches were regularly fitted with a C-clasp. The pin back of a brooch can normally be spotted easily in a Victorian piece because it is normally longer than the brooch itself. As for gemstones, black amber, alexandrite, and Ceylon sapphires were characteristic for this period, especially in the late Victorian era.
These are only guidelines for identifying a piece of Victorian jewellery when shopping on eBay. Buyers who intend to buy such pieces for a collection rather than to wear them should learn some more about the characteristics of Victorian jewellery by reading dedicated studies. In the majority of cases, sellers mention in the product description whether a certain piece of jewellery is original or a modern reproduction, but it is always useful for a buyer to be able to distinguish this themselves.
How to Be Safe When Buying Victorian Jewellery on eBay
Victorian jewellery is often expensive, especially when it comes to gold items featuring gemstones or pearls. For this reason, buyers should be careful when shopping for Victorian jewellery on eBay. This is especially important for those who are inexperienced in the identification of Victorian jewellery. When shopping for Victorian jewellery on eBay, it is always wise to ask the seller if the item is a reproduction or not if this is not mentioned clearly in the product description. Another important thing to consider, again in the case of very expensive pieces, is the reputation of the seller as well as their return policy. One should never buy a piece of Victorian jewellery without making sure they can return it if it is not what they thought it would be.
The process of buying a piece of Victorian jewellery on eBay starts with reading the product description carefully and checking out the photos. It is always wise to avoid buying Victorian jewellery if there are no photos of the item or if the existent ones are not clear. Buyers should opt for items that have several photos from different angles, because this is a good way of making sure the item corresponds to the description offered by the seller. In the vast majority of cases, the pieces of Victorian jewellery available on eBay have been previously worn, so buyers should make sure they check out the condition of the items carefully. Items that are not in a very good condition could be a dealbreaker for many, but if one is a collector who has plenty of experience in restoring Victorian jewellery, this could be a good opportunity to get a rare item at a good price.
Many sellers prefer to sell Victorian jewellery in bundles when they have several items from the same period. This could be tempting mostly because the price of such a lot tends to be lower than what one would pay for the separate pieces. The only thing to be careful about is the authenticity of all pieces, especially for the larger lots. Buyers should make sure all the pieces are Victorian and the lot is not a mix of authentic items and reproductions.
How to Find Victorian Jewellery on eBay
Victorian jewellery comes in many styles, materials, and sizes and it can be sometimes difficult to discover an item that still looks good when worn in a modern setting. Whether you are looking for a piece that you could wear at an occasion or are interested in a new piece for your Victorian jewellery collection, eBay is the right place to start searching for it. The website offers a massive selection of Victorian jewellery, ranging from earrings, necklaces, brooches, rings, and more. Browsing through such a selection can take some time, but buyers can take advantage of the website's searching filters and make their search a quicker one.
The first thing to do when you start shopping for Victorian jewellery on eBay is typing the words 'Victorian jewellery' into eBay's search bar. In most cases, the results you get are numerous and you should try refining them from the beginning in order to save time. You can either type some more keywords to get results that are more relevant to your preferences, or narrow down the selection by type of jewellery, size, material, period, price, and more. Buyers should also remember to check out the location of the seller, especially when it comes to expensive pieces that may need to be shipped with insurance. By choosing to buy locally, one can check out the piece of Victorian jewellery in person and save some money by collecting it instead of having it delivered.
Conclusion
Victorian jewellery is one of the multiple remains of a long and prosperous period in the history of Britain. Pieces produced between the early and late Victorian period display the love of the British people for the era of progress instituted by their queen. It was an era of elegance and romanticism and this is visible in the design of the Victorian jewellery. Buyers who are interested in owning jewellery from that period can find a large selection on eBay. The website is one of the best places to shop for Victorian jewellery because it offers a wide range of styles coupled with a user-friendly search system. Shopping for Victorian jewellery on eBay can be a pleasant experience for buyers who learn how to take advantage of the intuitive search system of the website. By refining the selection according to preferences and budget and paying attention to product description, one can easily find what they are looking for on eBay.