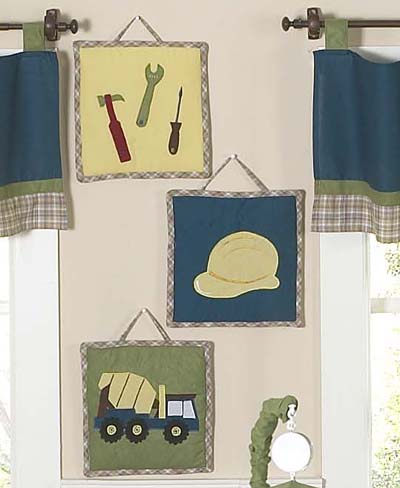 Wall hangings are a form of textile artwork that has been around for many years and in many civilizations. They are created for many purposes – decoration, preservation of historical events, and storytelling, to name a few. Examples of wall hangings have been found from Ancient Greece, Native Americans, medieval castles and many more – probably the most famous example of a historical wall hanging is the Bayeux Tapestry, which depicts the events leading up to the Battle of Hastings. Hangings are still popular in modern times, as they are a very accessible and often unique piece of art that can add a talking point to any room. Tapestries and rugs are common types of wall hangings, and historically woolen rugs and tapestries would be used as insulation as well as decoration in buildings such as castles. Recently, smaller metal wall art pieces have been available.
Choosing Wall Hangings
Although finding the artwork that is best for an individual can be a matter of personal taste, there are several factors that can be used to narrow the search. These include fabric, colour, design, setting, origin and price, as well as considering where the hanging will be placed. Wall hangings are easily available, and can be purchased in stores, at markets or online. Some suppliers will also commission personal designs.
Style and History of Wall Hanging
Wall hangings are generally made of cotton, and they can be decorated in several different ways. Modern wall hangings may be machine-woven or commercially printed, unique ones may be hand-embroidered or tie-dyed, and ethnic ones may use traditional forms of decoration such as batik. The pattern of the hanging can be woven into the fabric or added later. The Country of origin will also have an influence on the artwork – stylistically, Japanese and African works, for example, will be very different. Here are some examples of famous wall hangings (other than the Bayeux Tapestry, mentioned above):
| Style | History |
| --- | --- |
| Sampul Tapestry - Greece | 3rd-2nd century BC. Woolen, depicts a well-dressed Greek soldier – possibly a king - and a centaur. Found in the Tarim Basin. This appears to be art made purely for display purposes, rather than depicting actual events. |
| Hestia Tapestry - Greece | 6th century AD. A Byzantine hanging woven from wool and linen depicting Hestia, the Greek goddess who looked after home and hearth. It is labelled "Hestia Polyolbos", which translates as "Hestia, full of blessings". It may have been made as a gift to the goddess, or hung in her honour. |
| Apocalypse Tapestry - France | Commissioned by Louis I and completed in 1382. Originally the longest wall hanging in the world at 459ft long, the last remaining pieces are displayed at the Chateau d'Angers in France. It depicts the Biblical apocalypse, including confrontations between angels and demons. |
Types of Material and Suitability
Modern wall hangings are normally chosen for purely aesthetic purposes, but it is worth considering the properties of fabrics before purchasing a hanging in case they are not suitable for the chosen area of display.
| Material | Suitability |
| --- | --- |
| Wool | A wool hanging, such as a tapestry or rug, will have insulating properties and, therefore, help keep a room warm. Wool also quiets sound – rugs will be particularly effective at this due to their pile. A wool hanging would be good in a bedroom or living room to help stop draughts and give a sumptuous look – wool is a rich-coloured material and often looks luxurious in decorative settings. |
| Cotton | Cotton hangings are lightweight and generally low-cost. They will allow air movement round them. Tie-dye and batik hangings are often cotton, and this fabric is easy to frame if you wish to preserve your art in this way. Cotton hangings are best used purely for decoration, or if you do not need insulation – such as in a bathroom or conservatory where the fabric would have to dry quickly if condensation settled on it. |
| Metal | Metal wall art is a reasonably new technique. Metal hangings are usually small, eye-catching and hung in place of a picture. |
Decoration Styles of Wall Hangings
The type of decoration involved in a wall hanging will often give a visual effect on the final piece. Some types of embellishment will not change the lay of the fabric, others will give raised stitching and/or visible threads.
| Decoration Syle | Use |
| --- | --- |
| Weaving | With wool, will give a textured finish. With cotton, a smooth finish. Can be used to create patterns within the weave by use of different coloured threads during the weaving process. |
| Stitching | Embroidering or tapestry stitching will raise the finish of the stitched areas slightly away from the base, giving a slightly 3D effect. Cross-stitching on light fabric will do the same. Can be used to create complex patterns. |
| Tie-dye | Made by tying knots in the fabric or wrapping bands round small areas then placing it in a dark dye. Gives an individual effect, but hard to do on thick fabrics like wool. |
| Screen printing | Can put complex pictures onto lightweight fabric. Easier to do with machines than by hand. Gives a smooth finish. |
| Batik | Can be used on different fabrics for different effects. A pattern or picture is painted onto the base fabric with wax. The fabric is then dyed, but the wax prevents the dye seeping into some areas. When the wax is flaked off, decorated fabric is revealed. |
| Hooking | Technically, more a method of rug-making than of decoration, strips of fabric or pieces of wool are hooked through a base fabric. Gives an effect like a carpet's pile. |
Why choose a Wall Hanging?
There are many advantages to a wall hanging over a picture or other art. Hangings do not need to be framed, are easily portable and can sometimes be trimmed to fit a certain area. They can double as curtains or hang in place of a headboard, can conceal a storage alcove, and will easily hang on an uneven wall with no problems as they are flexible. As described earlier, if hung in the correct place a thick wall hanging can also help exclude draughts and retain heat, and the colours of a rug or patterned tapestry can be matched to a room more easily than those of painted pictures. Wall hangings are also very hard-wearing – if treated correctly they will not fade quickly, they are easy to clean, and will generally not be damaged by accidental knocks or spills. Sometimes a large hanging can cover up anomalies on an entire wall – it would be difficult to find a picture to cover a large area.
Find Wall Hangings on eBay
To purchase one or more wall hangings, head to the eBay homepage. Begin by opening the All Categories tab and clicking on the link for Home, Furniture & DIY. Hover over Furniture & Living with the mouse pointer, then select Home Decor. From this page, the category Wall Hangings can be selected. Available item listings will be displayed for browsing, or further search refinement can be carried out by using options on the left side of the page. These options include such categories as fabric, condition, distance from buyer and price. Alternately, if there is something specific to be found, it can be entered into the search bar at the top of any eBay page. For example, to find a new contemporary fabric piece, type "contemporary fabric wall hanging new" into the search field.
Conclusion
Like other forms of decoration, a piece art such as a wall hanging need careful design, research and consideration in order to fit in with the colour scheme and style of a room – but taking this into account, can often give that room a focal point and help with warmth retention. Wall hangings are easy to find at reasonable prices on sites such as eBay, and with due care, a good, quality wall hanging will adorn any household for many years.