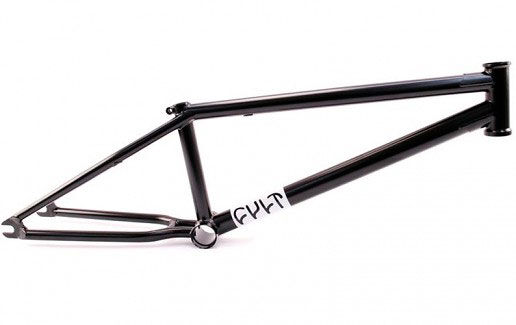 eBay offers a number of options to consider when choosing and buying a bike or bike frame. The frame is the main part of the bike which is usually made from either metal or strong polymer materials and it is the base on which the wheels, seat and handlebars are assembled. The frame strength for durability and weight for portability are important factors to consider when making a purchase.
The bike frame is essentially the main part of the bicycle which provides the main stability and structure of the bike. New and used bike options are available to purchase on eBay and different frame options are available. If you simply want to replace the frame only and re-assemble your own bike or custom design the bike, flexible options are available to purchase either a bike or a stand-alone bike frame.
If you are interested in purchasing a bike – you need to think about:
Who the bike is to be used for?
How often the bike would be ridden?
What roads, dirt tracks or type of terrain are to be cycled along?
How is the bike to be transported?
Would the bike travel straight from home or first in a car?
What weight of bike is preferred?
How far would the bike be ridden – Is it over short or long distances?
What type of landscape – is it up hills or mountains?
These factors may determine the shape of bike frame that you would suit such as a town bike frame. Your height would determine the type of frame, wheels and what it should be made from. In addition to a certain level of comfort – the budget will determine how you make the right decision about your bike.
If you already have a bike and simply need a new frame or need to replace an existing frame then this option is a personal alternative and bike frames are available to purchase on eBay.
Buying the Right Type of Bike Frame
Bike frames vary in terms of:
Size
Height
Length
Shape
Weight
The Main Types of Bike Frame
The main types of bike frame are summarised in the table below.
| Type of bike frame | Description |
| --- | --- |
| Diamond bicycle | A frame intended to lean forward over |
| Step-through bicycle | Predominantly a ladies bike with a lower central frame in order to mount more easily |
| Cantilever | Generally a curved frame such as a cruiser bike |
| Recumbent bike | The main frame is lower and in front of the seat so the posture is more reclined and relaxed |
| Prone | Somewhat rare where the cyclist rides with their body position forward and head lowered |
| Cross or girder | Where the bike tubes form the shape of a cross |
| Truss | Double top tube remodelled from original truss arch bridge bike design in 1910 |
| Monocoque bike | Translation as 'single shell' or one chassis |
| folding bikes bike bicycle | Portable and space saving as literally foldable |
| penny farthing bike | Tall large front wheel and small back wheel |
| tandem bike | Generally two cyclists share same frame sitting one behind the other with separate pedals |
Choosing the Right Bike Material
There are various different types of metal and strong materials from which the main bike frame is constructed which affect the strength, durability, weight, budget and weatherproof characteristics of the bike. The main bike frames are made from steel, aluminium, titanium, carbon fibre, thermoplastic or magnesium material.
| Bike material | Description |
| --- | --- |
| | Strong, heavy and can offer shock-absorption varying in price from steel to alloy |
| | Rigid but not generally as strong as steel although can be lighter |
| | Highly sought-after as light and strong but generally more expensive |
| | Non-metal avoids rust, flexible to shape, light and strong but expensive and less robust |
| Thermoplastic | Plastic polymer moulded to a shape |
| Magnesium | Rarely produced but less strong than aluminium |
Choosing the Right Frame Size
The rough guide for a frame size is the measurement from the tube on the seat to the lowest bracket.
Medium - Allow approximately 22 inches
Medium - Allow approximately 18.5 inches
Frames vary in terms of use with a difference in size and length between bike frames for touring and racing. The frame and wheel size are key to the height of the bicycle and any variations in wheel size denote whether it is more suitable to a child, lady or male cyclist.
When you stand astride the frame of a bicycle with your feet flat on the ground you should allow approximately 1" between you and the top of the top tube. With children they need to be able to stand with their balls of the feet on the ground and be able to reach the handlebars and the brakes for both comfort and safety. The size of the bike frame on eBay needs to be assessed in order to avoid any discomfort and to allow full leg rotation with the use of the pedals.
The cross bar is usually slanted forward diagonally for ladies to be able to mount and dismount the bike easily, particularly if wearing a skirt. A man's bicycle is generally with a straight bar adjoining between the frame of the handlebars and the saddle.
The saddle or seat should be able to increase or reduce in height and be placed either level or tilted forwards or backwards for maximum comfort. The adjustment can be done fairly simply with an adjustable spanner. The saddle seat height must only be raised until the safety grooves appear to avoid weakening the shaft for the saddle.
An approximate guide to the size suitability of a bike is considered to be generally measured by the wheel size for children and the frame size for adults.
Buying a Separate Bike Frame
Bike frames can be purchased or sold separately on eBay as the central metal or polymer structure without having to purchase the wheels, seat and axle. They vary with different brand, materials and prices.
This can be an effective way of replacing a bike frame without the cost of a new or used bicycle should the frame have become broken, damaged or cannot be repaired easily. The bike frame can be purchased as an independent item and can either be repaired by the purchaser or at a bicycle repair workshop. It is important to double-check if you have all the necessary spare parts or are able to get hold of them in order to re-assemble your bike effectively and safely.
How Do Bikes with Gears Vary?
Bicycles are made either with gears or without. The physical effort contributed by the cyclist can be significantly reduced when ascending or descending hills if the gears can be changed.
Gears can vary from road bikes which have no gears as they are not required if cycling mainly on flat hard road surfaces and flat terrain with little effort or covering very short distances for leisure or recreation purposes. Mountain bikes tend to have a wide range of gears for minimising the effort in ascending or descending hills or mountains.
How Do Handlebars on Bike Frames Vary?
Handlebars can vary greatly in width and height and position or shape but are generally raised or dropped. The low position of the handlebars can change the aerodynamics and centre of gravity of the cyclist to reduce wind speed, improve the streamlined position of the cyclists and increase effectiveness to cover long distances at speed. Most handlebars are slightly adjustable in terms of height and position to reach your own comfort level.
· For racing bikes the handlebars are usually much lower in order for the cyclist to lean forward and cycle fast with a low centre of gravity and increased aerodynamics
· For road bikes the handlebars tend to be much higher than the saddle for the cyclist to sit upright comfortably when cycling generally short-distances
What Bike Repair Costs Should Be Considered?
It is important to review the information listed from a used bike seller carefully and with particular reference to any frame damage, rusting chains or frozen seat posts which may involve repair work either by yourself or through an independent repair shop with additional costs.
How to Consider a Budget when Buying a Bike
Before you set out to buy a bike you should consider the most you can afford. Generally a more expensive bike frame may have a better quality, durability and last beyond the average lifetime of a bicycle. By reviewing your budget carefully and buying a bike up to the maximum that you can afford it could guarantee years of enjoyment leisure and practical travel.
Buying on eBay
eBay offers a wide variety of styles, prices and choices of frames and bicycles including new and used bikes for different uses of racing, commuting, leisure, sport and exercise or fun. The advantage of buying on eBay is the range of prices from a used frame or bicycle (which may have been outgrown or no longer required) to new bike options. There are flexible payment and delivery options on eBay that are available to help with your purchase of a bike.
eBay Payment and Search Options
To search for bike frames, visit the Cycling portal. Alternatively the search box can be used to type in specific information relating to the bike requirements. For example the search box will enable you to accurately find the specific type of bike frame or bike of interest. Look at the photographs from all angles of the bike or ask questions about any parts of the bike that cannot be seen.
How to Buy on eBay
Having selected a bike frame, it is time to consider how to buy. There are three choices:
Place a bid in order to buy at auction by the date that the seller has advised if you are the highest bidder
Buy It Now allows immediate purchase of the bike frame
Best Offer means the seller is prepared to accept Best Offers from buyers, possibly at a lower price than the Buy It Now price
Buying through PayPal will ensure the transaction proceeds directly between the seller and buyer. eBay users are protected by the Buyer Protection Programme.
The eBay Shopping Experience
Delivery and shipping of the bike frame or bike to you is free and included within your purchase price (subject to conditions within agreed distances and countries)
It is recommended that you only purchase from sellers which are authorised through eBay. It can be convenient for both the seller and the purchaser if they are local to each other in proximity that the goods can be collected easily).
Bundles are sometimes offered where the listing on eBay may include the specific main core product such as the bike frame with one or two accessories offered to be included and built-in to the purchase price.
Conclusion on Buying a Bike Frame
When choosing how to buy a bike frame the buyer must consider their individual needs for the type of material the frame is made from as well as the use of the bike, image and budget. The other main consideration is the choice of simply a bike frame or an entire new or used bike.
The frames tend to be made from different types of metal including steel, aluminium and titanium with varying degrees of strength and weights which must be assessed. If a bike frame is to be replaced the right size and shape is fundamental to the bike being re-assembled.
Bike frames can be bought individually or as a complete bike and there are a wide variety of bike frame shapes to suit different needs and materials from which the frames are made for different uses. eBay offers a wide variety of flexible options for you to update, renew, or replace an existing bike or purchase a new or used bike and the guide and information to help you with your buying decision.