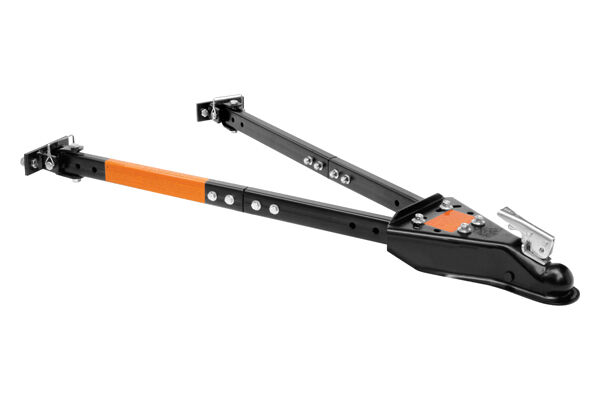 When travelling caravan-style, moving from one city to another, or just hauling items as part of one's work, owning the right car tow bar can make life a lot easier. A car tow bar allows users to haul a car, trailer, or caravan safely from one point to the next, but safe usage requires consumers to purchase the right bars for their vehicles.
In order to find and purchase the right kind of car tow bar for a particular vehicle, consumers may need to familiarise themselves with the range of items available in the marketplace. Individuals who are shopping for a car tow bar can also benefit from understanding the road regulations and requirements that are involved in installing and utilising a car tow bar. Finally, armed with the appropriate information, consumers should visit the vast eBay marketplace to search for a car tow bar that meets their needs.
Buying a Car Tow Bar on eBay
As an aggregator of vendors, eBay offers one of the largest catalogues of car tow bars available on the market today. Shopping on the site is a relatively straightforward process. When you first visit eBay, you can use the search interface that is conveniently located on any page on the site. This search bar gives consumers an easy starting point to the purchasing process by allowing them to enter keyword descriptions of the items they want to find. Before beginning this process, however, it may help for consumers to have a more thorough understanding of car tow bars, including their functions and requirements.
What Is a Car Tow Bar?
A car tow bar is a metal plate and bar that affixes to a vehicle to allow it to safely hitch another vehicle or trailer and tow it. A car tow bar works with either a fixed or detachable neck and a tow ball to link securely to the second vehicle. Car tow bars are also compatible with electrical components so that important signals, such as the brake lights, are triggered on the towed vehicle, as well. This ensures that drivers following a towed vehicle or trailer are able to properly see the correct signal information.
Types of Car Tow Bars
There are several types of car tow bars available in the eBay marketplace, and each has a particular set of advantages that may appeal to consumers. Consumers who are looking for a car tow bar should consider the various features that are associated with these car tow bars before beginning the purchasing process on eBay.
Flange Car Tow Bars
The flange car tow bar is the most popular tow bar used in the U.K. With a flange tow bar, the tow ball is bolted to an extended plate with bolts. Traditionally, a flange car tow bar is a fixed tow bar, but there are also detachable versions available on eBay.
The Advantages & Disadvantages of a Flange Car Tow Bar
A flange car tow bar extends several advantages to the consumer. For one, this type of tow bar works with a large variety of vehicles and models, and it also works with a large array of tow balls. Users can install a flange car tow bar with a drop plate to alter the height of the tow bar as needed. Generally speaking, flange car tow bars are one of the more cost-effective types of tow bars on the market, as well.
The primary disadvantage of a flange car tow bar is that it is still visible on a car when it is not in use, and this somewhat mars the look of a vehicle. Certain types of tow balls can also add to the cost of a flange car tow bar.
Swan Neck Car Tow Bars
The most prominent car tow bar on the continent and throughout the rest of the E.U. is the swan neck car tow bar.The swan neck car tow bar has a thin, arching bar with a permanent tow ball. A swan neck car tow bar comes in both fixed and detachable versions.
The Advantages & Disadvantages of a Swan Neck Car Tow Bar
A swan neck car tow bar can be used with an Al-ko stabiliser, a coupling device that facilitates the towing of large caravans. It also works with a wide range of vehicles. Swan neck car tow bars are also popular because of their refined look and the added benefit of not necessarily triggering reverse parking sensors.
A swan neck car tow bar cannot, however, work in tandem with a bicycle carrier, whereas a flange model typically can. This type of car tow bar also only works with one type of tow ball, and users cannot adjust the height of the bar. A swan neck car tow bar also has a slightly higher cost than a flange car tow bar.
Detachable vs. Fixed Car Tow Bars
Within each type of car tow bar, there are both detachable and fixed models available on eBay. Detachable car tow bars, sometimes referred to as removable tow bars, are a popular choice because many consumers do not want their tow bars to be visible when they are not in use. Fixed car tow bars have the advantage of one less connector point, and this makes them more secure than a detachable model. Fixed models are also more likely to be height adjustable, whereas detachable models work at one fixed height.
Electric detachable models sometimes appear on the eBay site, as well. These units use an electric mechanism to automatically swing out into a towing position and then back in when not in use.
Car Tow Bar Electrical & Wiring Systems
Whenever a consumer uses a tow bar, he or she also needs to utilise an electrics system so that drivers can accurately see the signals of a towed vehicle. There are several options that are available to consumers when it comes to car towing electrical systems. These include:
Single Electrics with a 7-pin socket
Twin Electrics with two 7-pin sockets
Single Electrics with a 13-pin socket
Twin Electrics with two 13-pin sockets
Single electrics provide the basic signal controls that all towing drivers need. For consumers who wish to tow a caravan, however, twin electronics provide the added advantage of a charge that can be used by appliances and the battery in a caravan. A 7-pin socket is ideal for most vehicles, but many caravans use a 13-pin socket. There are adaptors available on eBay that allow a user to switch from one pin format to the other, as needed.
European Commission Regulations for Car Tow Bars
Since 1998, the European Union has enforced strict regulations on the installation and utilisation of car tow bars. Any car manufactured since 1998 must adhere to these regulations. This means that consumers who want to retrofit a modern car must first confirm that their car tow bar adheres to regulations and that it also fits the tow requirements of a vehicle. The Commission recommends that consumers ensure that they have accurate fitting instructions included when purchasing a car tow bar.
The Purchasing Process on eBay
Once you have determined which type of tow bar and electrics you are interested in, you can begin the purchasing process on eBay. Begin looking through your search results closely by clicking on relevant titles and reviewing those listing pages in detail. Look for important information, such as delivery costs and the types of payment methods that are accepted by the seller. These factors may affect whether an item is the right one for you.
Getting to Know the Sellers on eBay
Another factor that can affect whether you find the right product for you is whether or not you take the time to evaluate any seller from whom you may make a purchase. You can do this by clicking on a seller's name and reviewing his or her detailed seller's page. Look for feedback submitted from other customers and look through a seller's past listings to ensure that he or she has the experience with car tow bars that you require.
Conclusion
Safely installing and utilising a car tow bar is well within the reach of any consumer shopping on eBay, provided that the individual takes the time to understand how tow bars work. Consumers can benefit from familiarising themselves with the types of tow bars that are available and using this information to determine which car tow bar works best for their needs. Given the fact that strict regulations dictate the use and installation of car tow bars, drivers should be careful to confirm that both their cars and their tow bars adhere to the criteria as defined by law.
Once these determinations have been made, consumers can use the wide catalogue of options on eBay to search out the correct car tow bars quickly and easily. By running a search and reviewing the listings and sellers in detail, consumers can use this online retailer to buy the ideal car tow bars for their particular cars, caravans, or SUVs.