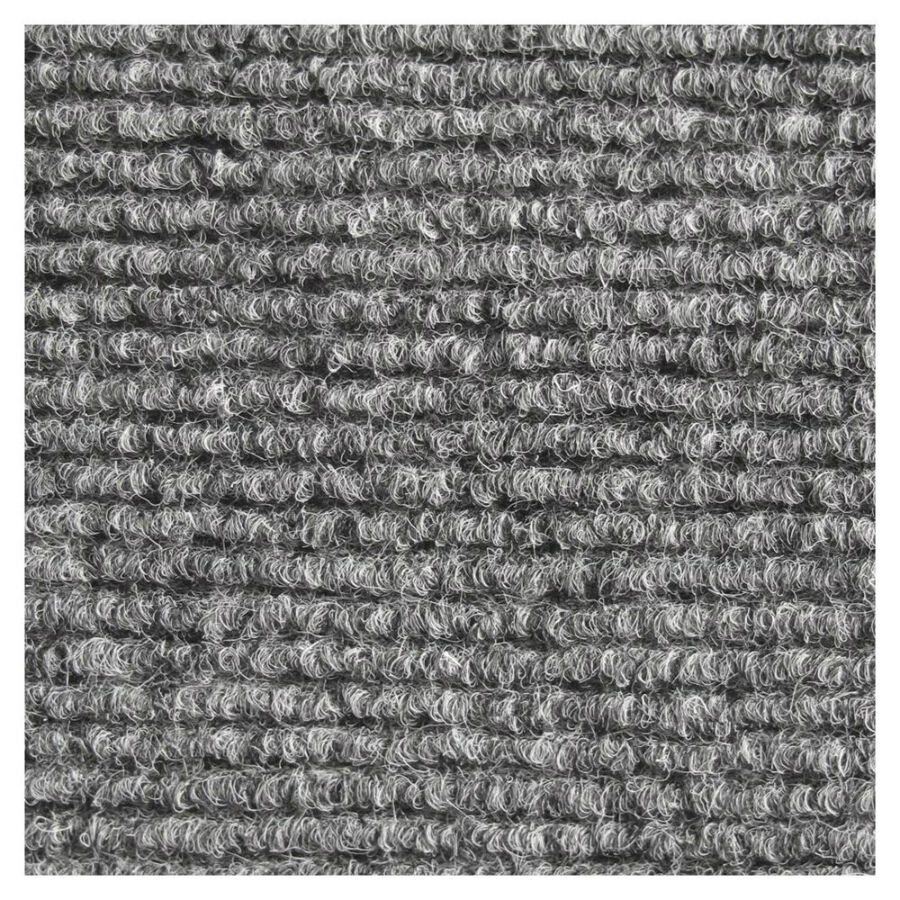 Carpets can be traced back thousands of years to nomadic tribes that produced woven fabrics to cover dirt floors. It was not until after the start of the Industrial Revolution that carpets became an integral component of home and office design. The initial purpose of commercial carpeting was to provide more of a cushion to the feet and legs. Durability was not much of a concern until the post-World War II housing boom in the United States. Manufacturers began to construct carpets that lasted more than 10 years and many home construction companies began to incorporate carpeting into their home designs.
Consumers can find carpeting at the most popular auction site, eBay, which has a large variety of carpet options available for purchase. Before shopping for a carpet, consumers should learn about the types of carpets, the shapes and sizes available for installation, and what to consider before making a carpet purchasing decision.
Cut Pile
Consumers should be aware that textured cut pile is the best-selling carpet. Manufacturers create cut pile carpeting by cutting looped fibres at the top of the carpet. Then, manufacturers preshear the cut piles several times to present a more elegant appearance. While there are four subtypes within the cut pile carpet category, each of the subtypes possesses a strong crushing resistance.
Saxony
Manufacturers produce Saxony carpets by tightly twisting cut piles that are headset straight. Two or more fibres are twisted together to form the yarn. The greatest advantage of Saxony carpets is that users can place the carpeting on both formal and informal areas of a home. The soft texture provides medium durability in high-traffic areas.
Textured Saxonies
The soft feel of textured Saxonies, combined with the capability to last a long time in high-traffic, informal home areas, make textured Saxonies the best-selling type of carpet. Manufacturers lightly twist the textures that present a multi-coloured look that obscures footprints and food stains.
Velvet Plush
Velvet plush carpets typically possess uniform colours and they are softer than textured carpets. This type of cut pile works best in formal areas, such as master bedrooms and living rooms. The luxurious appearance complements the toe-sinking softness of the carpet textures. However, velvet plush carpets do not conceal footprints or vacuum cleaner indentations.
Frieze
As the most durable subtype of cut pile carpeting, frieze is best laid in high-traffic, informal areas of the home. The highly-twisted cut pile carpet works perfectly near back and side door entrances, as well as in hallways and near the loo. Frieze carpets possess short fibres that curl in different directions, which gives the carpet the capability to hide footprints and vacuum cleaner marks.
Other Types of Carpets
Consumers have other options when it comes to choosing carpeting for their home or office. As with cut pile carpeting, the type of carpeting chosen depends upon the carpet's location.
Cut and Loop Pile
This type of carpeting integrates cut and looped fibres. The combination of fibres allows users to lay the carpet in both formal and informal areas. Manufacturers produce cut and loop carpeting in solid or multiple colours, thus adding more flexibility as to where to lay the carpet. Cut and loop carpets do a great job of hiding dirt and food stains.
Level Loop Pile
Manufacturers weave even yarn loops at both ends of level loop pile backing. This type of carpet is one of the most durable and footprint-resistant carpets. Because of the rugged loops, the short and densely-packed loops also make level loop pile carpets easy to clean. Consumers should consider buying level loop pile carpeting for high-traffic areas.
Berber
As a slight variation of level loop carpets, Berber carpeting possesses thicker yarns that create long-lasting durability. The increasing popularity of this type of carpet stems from its capability to limit footprints and withstand fibre-breaking snags. Manufacturers produce Berbers with expensive wool, as well as inexpensive nylon fibres.
Multi-Level Loop Pile
This type of carpeting is similar to level loop pile carpeting, except this type of carpet is made with different size loops. This creates a random texture look that can enhance the ambiance in formal areas of a home or office. However, the taller loops do not hold as much dirt as small loops.
Carpet Sizes and Shapes
Consumers have many choices when it comes to choosing the shape and size of their carpeting. Here is a summary of the four primary carpet shapes and sizes and how each variation influences a room or hallway.
Shape and Size

Description

Wall-to-Wall

Covers entire room floor

Most energy-efficient way to insulate a room

Frequently installed to disguise worn out floors

Highest installation cost

Typically measure 40 cm on each side

Difficult for novices to install

Can curl around edges

Area Rugs

Used to embellish the ambiance of a room

Available in numerous colours, styles, and dimensions

Tend to shift in high-traffic areas

Scatter Rugs

Smaller than area rugs

0.6 m x 0.9 m

Used to protect carpeting in high-traffic areas

Carpet Runners

Between 4 and 5 m wide

Between 10 and 25 m long

Placed in high-traffic hallways
Look at wall-to-wall carpeting as the foundation for covering home and office floors. The other four shapes and sizes can either provide protection in high-traffic areas or complement the style of a formal room.
Important Carpet Factors to Consider
The type of carpet, along with the carpet shape and size, goes far in determining which type of carpet to purchase for a home or office. There also other considerations to make before deciding on the carpet to lay inside of a formal dining room or high-traffic hallway.
Carpet Colour
Because durability is the primary reason why most consumers choose carpeting, the colour design may seem like an afterthought. Yet, colour influences mood and defines the purpose of a room or hallway. Shop for carpeting that is visually appealing and coordinates with design and style presented in a room. Darker-colour carpeting works best in formal areas and lighter, breezy colours set the mood in more informal settings.
Carpet Material
The material, or materials, used to construct a carpet determines carpet softness, durability, and the capability to hide dirt and stains. Wool is the softest material used to produce carpets, but wool sheds fibres and it does a poor job of concealing foot traffic. Polyester tends to shed as well, although it provides more durability than wool. Nylon and olefin carpets both hold up exceptionally well in high-traffic areas, and both materials disguise vacuum cleaner marks. Nylon is softer than olefin, and hence, it is the most popular material used to construct carpets.
Carpet Fibre Density
Fibre density determines whether a user can see the carpet backing. Carpets that possess low-density fibres tend to show wear and tear within four years of purchase. Footprints are more noticeable on low-density fibre carpets and the fibres tend to shed more when they are less compact. To discern fibre density, hold a small section of carpet, and then slowly bend back the edges of the section.
Carpet Padding
Padding is an important carpet element to consider, since padding influences carpet longevity. Urethane foam padding flattens the weight of furniture and foot traffic, thus giving carpets longer lifespans. However, urethane diminishes the value of high-quality carpets. Consider rebound carpet padding, which provides the same level of resilience as urethane padding, but it also contains a vinyl exterior sheet that repels spilled drinks and moisture from shoes and boots. Rebound padding also helps carpets to retain their structure.
How to Buy Carpeting
The first thing to do is decide which area of the home or office to carpet. Measure the area and take the measurements to several carpet vendors. Carpeting is sold by the square metre, so room or home dimensions play as large of a role as any other carpet factor in determining price. Inquire about installation costs, especially if the project entails carpeting multiple rooms. Determine whether the carpeting goes into high-traffic areas, or areas that require more visually appealing designs. Determine how long the carpet is expected to last. Longer-lasting carpets tend to cost more, but the longevity more than makes up for the initial expense. Ask retailers for samples to take home for comparing the carpet-to-wall design and furniture styles. Finally, rank all of the buying factors by importance and make a decision. Do not forget to select the right padding for the purchased carpet.
Buying a Carpet on eBay
eBay offers consumers a wide selection of carpeting choices. While wall-to-wall carpeting may be difficult to find, you should be able to find smaller carpeting units, such as area rugs. eBay provides buyers with a search engine to target the type of carpet they want to purchase. Type keywords into the search engine and then navigate through the search results pages to find sellers who match your carpet buying criteria. Specify keywords to reduce the number of search result pages. For instance, type "red nylon carpeting" or "round Oriental rugs" to narrow your eBay search.
How to Buy on eBay
Once you select a group of sellers to further analyse, click on each seller's product page to view an enlarged photograph of the carpets they have for sale. You can slo review accepted payment methods, delivery terms, and return guidelines. The return policy may be the most important purchasing criteria of all. Make sure the seller offers the manufacturer's warranty with the carpet. eBay's Top-Rated Sellers offer the most generous return policies. They also sell high-quality products and run fair auctions. eBay designates its top-rated sellers by placing a ribbon icon next to their product photographs. You can also review customer feedback on seller product pages. Look for sellers who have earned positive customer feedback for at least a year and have received positive feedback for selling throw rugs or carpets.
Conclusion
Buying carpeting is one of most important decisions that homeowners and office managers make. It is so important that many homeowners and office managers recruit professionals to help them make the buying decisions. Homeowners may hire interior decorators to not only help them choose a type of carpeting, but install the carpeting as well. Office managers consult with a number of professionals before making their carpet buying decisions. However, with a little research and some shopping diligence, homeowners and office managers can confidently shop for carpeting.
The first carpet buying task is to learn about the different types of carpeting. While velvet plush carpeting works in more formal settings, it does not possess the durability to protect fibres in high-traffic settings. Consumers also must understand the various carpet shapes and sizes. Wall-to-wall carpeting covers an entire room floor and area rugs help stabilise carpets that lie in high-traffic areas. Finally, consumers must rank the factors that ultimately help them choose carpeting. The importance of colour to one homeowner may not be as significant as the importance of fibre density to another homeowner. Shop for a carpet with the mindset of selecting the right carpeting for your home and office.