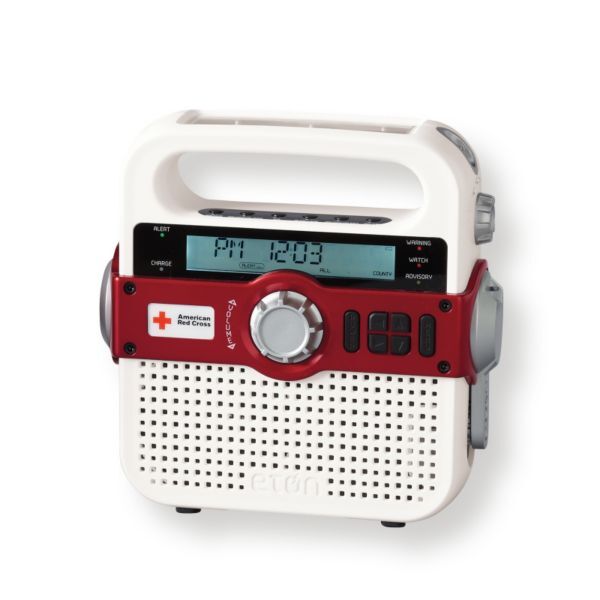 A digital radio is a type of receiver and transmitter that processes digital signals, however is also capable of sending and receiving analogue signals. This reduces noise and interference common in analogue radios. Other benefits of digital radios include additional information such as artist and track names, albums, etc., so the listener can find out who, and what, is playing. Digital radios are also easier to tune than their analogue counterparts, as listeners can search for stations by name, or with exact numbers, as opposed to any sort of dial. Interestingly, sound quality is often higher on analogue radios.
Digital radios have an array of advanced features as well. Pause and rewind can be found on some models, allowing listeners to exercise more control over their radio experience. Also, like television DVRs, some digital radios feature recording capability. Some digital radios even allow the listener to set a radio schedule, so that the digital radio automatically tunes to a certain stations at certain times. Digital radios are not a stand alone item as they require a digital broadcast system, so buyers who live in areas without a strong digital radio infrastructure should be aware that this may affect performance.
Digital Broadcast System
Currently the United Kingdom has the world's leading digital broadcast system. Therefore, digital radios are of particular interest to residents of the UK. The British government also plans to eventually shift over entirely to a digital broadcast system, so early adopters of this technology are ahead of what appears to be an inevitable curve. Australia is also promoting digital radio, and has a strong foundation for digital broadcasts. Prospective buyers should be sure to research the infrastructure in place, and whether digital radio is trending upward or downward, before making such a purchase.
Types of Digital Radios
Digital radios can greatly improve a user's radio experience, however limitations do exist. Digital radios come in two main forms; portable and tabletop. Portable digital radios are typically smaller and may come with one or two speakers. Since digital broadcasts are not subject to the interference of AM and FM broadcasts, these are often preferred by users who are active when listening.
Home Digital Radios
Tabletop or home digital radios, are often larger and produce with higher quality sound, which is a direct result of them having two speakers. They may have more features and therefore, also may be more expensive. A prospective buyer should strongly consider where they intend to use the product to help guide their purchasing decision.
Features of Digital Radios
Digital radios range from very simple, to slightly more complicated than analogue radios, to extremely sophisticated. It is important to consider which features best suit a prospective buyer's needs. This can mitigate unnecessary cost and help the potential buyer to avoid excessive complexity.
Electronic Programme Guide (EPG)
An electronic programme guide allows users to select digital radio stations by name. It also gives listeners the ability to scroll through upcoming broadcasts, and to ascertain which future broadcasts are of interest to them. Although not the standard, the electronic programme guide feature are available on most digital radios that include the recording feature.
Record
Although not common as of yet, some digital radios include additional storage hardware, such as memory cards, to allow the user to record a certain amount of data. Users should be sure to transfer any recorded data to a more permanent storage space, such as an external hard drive, as the capacity of the included storage hardware is usually minimal. This can often result in data being overwritten, lost, or simply not recorded altogether. Buyers should also consider the format of the recordings prior to purchase. Depending on the device a user chooses to play the recording back on, a conversion of file types may be required.
Pause and Rewind
Like the record feature, pause and rewind is not yet common on digital radios. The reason for this is that such advanced features demand lots of power, quickly draining either batteries, or increasing the energy usage of the unit as a whole. The rewind feature is not limitless, and depending on the model of digital radio, allows listeners to go back between 15 and 30 minutes.
FM and AM
While most digital radios can also tune into standard AM and FM transmissions, not all can. Therefore, if a prospective buyer intends to continue listening to traditional AM and FM transmissions in addition to newer digital broadcasts, they should check to make sure this feature is available on the model they intend to purchase. This also may limit the functionality of the digital radio, as it is rendered useless in locations that do not have a digital broadcast signal.
Intellitext
Intellitext is a word that describes scrolling text with information about the broadcast the listener is tuned into. This is a fairly standard feature on digital radios, and does not require a highly sophisticated or expensive model. This feature appeals particularly to music aficionados and sports fans. Music enthusiasts are able to get the basic information about a certain song or artist, allowing them to look more deeply into the matter. Sports fans receive live information about scores, officiating calls, injuries, and substitutions as well. Intellitext is a more advanced version of radio text, which is available on almost all digital radios. Radio text simply provides information about the station or song that the radio is tuned into.
Stereo Sound
Stereo sound is more an issue of what type of digital radio a prospective buyer is interested in; portable or a tabletop model. Tabletop models are often larger and have dual speakers that are farther apart, allowing them to provide a more realistic stereo sound. Portable digital radios may have two speakers, but they are typically much closer together, limiting the stereo sound effect. A good compromise exists however, as some mono speaker portable radios have an output to connect to a hi-fi stereo system. This requires an external stereo system and cords for all the connections.
Presets
Since digital broadcasting has rapidly become so popular and continues to grow by the day, there are many different available stations for listeners from all over the globe to choose from. The extreme diversity of radio stations make presets extremely useful. Presets are standard on most digital radios and allow listeners to tune into their favourite stations quickly. Some presets are simple, and are just numbered buttons on the unit itself. Others may be more complicated by allowing for more presets but requiring additional user navigation to function properly.
LCD Screen
A digital radio option that is becoming more popular are those with a LCD screen on the front to display the radio text or Intellitext. Different models come with different size screens. Buyers should not discount the importance of a screen they like, as it is intended to be the main source of interaction between the user and the device. Also, buyers should keep in mind, bigger is not necessarily better. A bigger screen results in either a larger overall product, or other components such as speakers being smaller to accommodate the larger screen.
How to Buy a Digital Radio on eBay
eBay has a great selection of digital radios. A keyword search for digital radios is an excellent starting point for new shoppers. Shoppers who are more familiar with digital radios, and have already decided on certain features, may include those desirable features into the keyword search. This narrows the search to digital radios that are equipped with those features. After conducting a keyword search, users can use eBay's many categories to refine the search even further by price, feature, or model.
Buyers should be familiar with how each feature affects price. For example, while radio text is typically standard on all digital radios, the more sophisticated version, Intellitext, can increase the price significantly. Buyers should also consider size and their intended use for the product, to determine whether it needs to be more portable or if a home digital radio is more important. Finally, buyers should research the digital radio infrastructure in their area to make sure a digital radio is the right choice for them. Regardless of what a buyer seeks, eBay is the ideal place to search for a digital radio.
Conclusion
Digital radios are exploding in popularity, particularly in the UK and Australia. They provide a greater variety of stations, more sophisticated functionality, and some truly unique features not available on analogue AM and FM models. Digital radios are not a stand alone product however, as they require a digital broadcast signal in order to provide playback. Digital broadcast signals are not available in all areas so buyers would be wise to investigate this thoroughly before deciding to purchase a digital radio.
Digital radios can be a great family activity, or a great audio tool for use by individual users. Portable digital radios are favoured by athletes and listeners on the go, whereas those who prefer higher sound quality and more sophisticated features, are more likely to opt for a household model. Regardless of what a prospective buyer is seeking, eBay has the widest range of options with a digital radio to suit every need and budget.