Fender Telecasters, commonly referred to as Tele's, produce a distinctive sound and are popular to play several genres of music, including rock, country, blues, and jazz. These high-quality electric guitars have been in continuous production since the 1950s and were the first amongst solid bodies to enter mass production. They feature a contoured, single cutaway Fender Telecaster body shape, dual single-coil pickups, an adjustable Fender Telecaster neck, and Fender's trademark headstock.
Era of Production
Though produced in 1951 under the name "Fender Broadcaster", the company opt for Telecaster, given that another guitar manufacturer was already using the former. Fender Electric Instrument Company manufactured Fender Telecasters produced prior to 1965; these guitars are thought to be of superior quality and of highest value. From 1965 until 1985, CBS took on manufacturing Fenders; the company used subpar manufacturing materials, rendering these guitars of less worth. In 1985, Fender Electric Instrument Company took over again and resumed high quality production of the Fender Telecaster.
Fender Telecaster Variants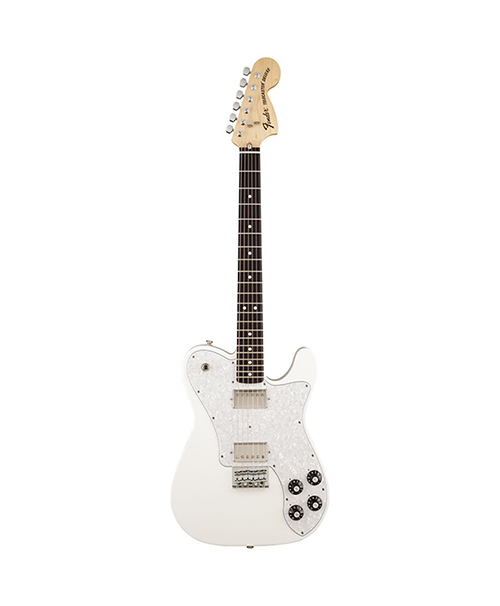 The many different Fender Telecaster variants offer a unique sound and makeup. Choosing the right one is ultimately a matter of personal preference.
| Telecaster Model | Characteristics |
| --- | --- |
| | First produced in 1969; semi-hollow electric guitar; vintage Thinlines are available in either ash or mahogany; and modern Thinlines are still in production as of 2014 |
| | Features two Fender Wide Range humbucking pickups, a large headstock, and a maple neck; may also include a tremolo bridge option |
| | Uses a denser wood: heavier in weight; and designed with humbucking pickups to significantly reduce interference |
| | Released following repurchase of the company from CBS and features a range of pickups to optimise sound |
| | Produced in the early 1990s in a limited run of 100 units |
Left-handed Telecasters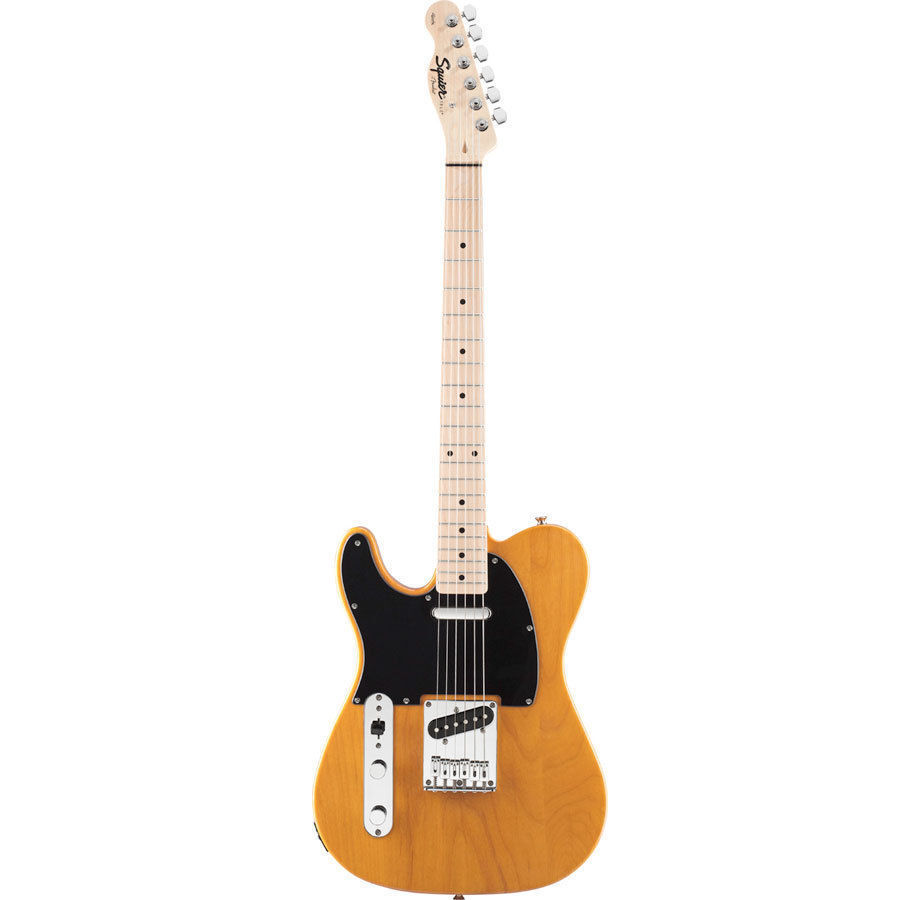 Left-handed Fender Telecasters featured the same general make up as the standard model but flipped to accommodate left-handed players. Many left-handed players choose to play right-handed Fender Telecasters, as they are more widely available.
Identifying Fender Telecasters
Take into account the guitar's date of production. All Telecasters feature several serial numbers and date codes, helping to identify and authenticate each instrument, although formatting and positioning tends to vary significantly across models. Other codes, including neck stamps, body stamps, pickup codes, pot codes, and large letter stamps may also be present.
Budget and Skill Level
The Fender Telecaster is tailored towards players of all skill levels. The Squier Telecaster suits novice electric guitarists; this lower-end guitar is built to Fender's specifications in Asia. Still, Fender Baja Telecasters are produced in Mexico and slightly more affordable than Fender American Telecasters that manufactured in California.