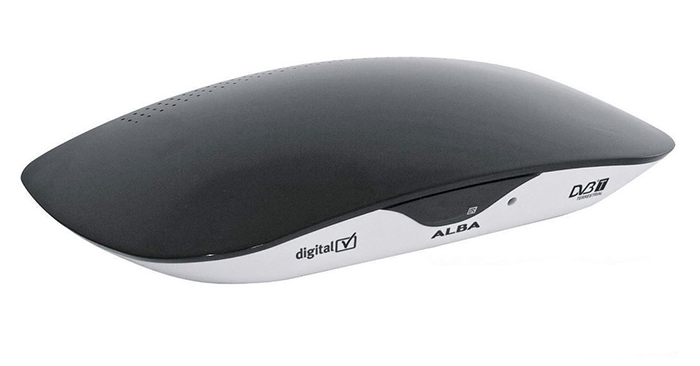 Freeview is an affordable and convenient way to enjoy television programming. New television sets are manufactured with Freeview built-in. For older television sets built before 2008, a set-top box is required to enjoy Freeview services. Freeview allows viewers to watch up to 50 digital channels, as well as radio stations and high-definition programming, depending on which box is purchased. Buying a Freeview box on eBay is straightforward, whether a customer is searching for a standard box or a high-definition box with recording capabilities.
About Freeview
Freeview provides free-to-air television to most homes in the United Kingdom. The service is operated by several partners, including BBC, ITV, Channel 4, Sky and Arqiva and it is available on the Digital Terrestrial Television (DTV) platform. To receive Freeview services, a television with a built-in digital tuner is required. If a television set does not include a built-in tuner for Freeview, a digital set-top box is needed to operate with standard analogue television receivers. All new televisions since 2008 must include an integrated digital tuner for Freeview.
With a Freeview box, free-to-air digital television channels are viewable. In addition, customers can listen to digital radio stations and benefit from interactive services made available by public service broadcasters. Channels include BBC One, BBC Two, BBC Three, BBC Four, BBC News, ITV, ITV2, ITV 3, Channel 4, More4, Film4, E4, Channel 5, 5*, 5USA, Sky News, ESPN, and many other speciality channels.
Choosing a Freeview Box on eBay
Although television sets manufactured after 2008 should include a Freeview digital tuner, check the device's manual to verify if a tuner for Freeview is included with the television set. When a television set does not include a digital tuner for Freeview, a set-top box is needed. After buying a Freeview box from eBay, no service contract or monthly fees are required to enjoy watching television. The type of Freeview box will depend on the connecting television set as well as additional features available with the box that maximises viewing capabilities.
There are two ways to buy a Freeview box on eBay. The first is the Buy it Now option, which allows buyers to purchase items outright at a specific list price. Listings that allow buyers to purchase items immediately feature a Buy it Now logo. The second option is purchasing a Freeview box through an online auction. Auction-style listings allow buyers to place a bid and compete for the item. The highest bidder will successfully purchase, or win, the item. Bidders enter a maximum price they are willing to pay for the item. During the bidding phase bidders can always increase their bid or re-bid if another eBay customer places a higher bid.
Types of Freeview Boxes Available on eBay
Freeview boxes are available from a wide range of manufacturers and in a variety of models. Set-top boxes can vary in price depending on the type of the box and the manufacturer although devices are available to fit within any budget. When buying a Freeview box, the first step will be determining whether to purchase a standard box of a high-definition (HD) box.
Freeview Box
With a standard Freeview box , up to 50 free standard definition channels are viewable. In addition, the box includes access to over 20 digital radio stations. A standard box is ideal for television sets without high-definition capability.
Freeview HD Box
High definition or HD television is broadcast at a higher resolution. This provides a clear and crisp image with much more detail than standard definition devices. A Freeview HD box provides the best possible viewing experience for HD television channels and programming. In addition to up to 50 standard definition channels available with a regular Freeview box, a Freeview HD box allows viewers to watch additional HD channels such as BBC HD, ITV HD, and Channel 4 HD. Before buying a Freeview HD box on eBay, confirm that the television set is HD ready. This can be done by consulting the device's manual or the television set itself. Generally, Freeview HD boxes are more expensive than a standard Freeview box.
Freeview
Certain Freeview boxes have digital video recorders. This allows users to record, pause, and rewind television programmes as they are broadcast live. Freeview boxes with this feature are branded as Freeview . Freeview boxes are available in both standard and high-definition formats. Similar to HD set-top boxes, devices with Freeview are typically more expensive than a standard Freeview box.
Freeview Box Features
All Freeview boxes operate in similar ways. For example, they receive digital television and radio channels, support subtitles and text, and allow for interactive viewing features such as using the Red Button. Additional functions or features help determine whether a Freeview box is right. Knowing what features are included is important to understand the functionality of the Freeview box. The table below provides additional information on key features found on common Freeview boxes.
| | |
| --- | --- |
| Feature | Specifications |
| | Certain Freeview boxes include an integrated hard disk recorder that allows users to record, rewind, and pause live programming. This provides viewers with a great deal of flexibility and choice with respect to when they are able to view their favourite programmes. Some boxes may have twin or multiple recorders, providing greater flexibility to record programmes. |
| Storage Capacity | Freeview boxes with recording capabilities include hard drives with storage space to save programmes. When purchasing a set-top box, confirm what the storage capacity is and whether it meets intended needs. For regular recording and saving of programmes, consider purchasing a large capacity device. For example, boxes may feature drives with a 160 GB, 250 GB or 500 GB drive. |
| Card Slot | Some Freeview boxes include a built-in subscription card slot. This feature supports subscription services, which can allow viewers to watch additional channels that are not included in the standard package of channels. |
| Connecting Sockets/Ports | Freeview boxes include at least one SCAR socket for connecting equipment. A box with multiple sockets may be useful when connecting the Freeview box to various devices, such as a video player and television set. SCART sockets are also needed when connecting the device to a VCR or DVD recorder and when using the Freeview box to record programmes. Certain boxes may also include a USB connection port. |
| Electronic Programme Guide | The Electronic Programme Guide, or EPG, summarises programming information and allows users to view what is coming up on all channels on any given week. Devices provide EPGs in different formats that may do a better job of delivering a user-friendly experience. For example, some devices include EPG with a two-week overview of upcoming programming. |
| Timer | Certain boxes include a timer, which allows users to programme the device to switch between channels at specific times. This helps to avoid missing a favourite programme or when planning to record multiple programmes on different channels. |
| Favourites | This feature provides quick access to a user's favourite television and radio channels. Freeview boxes vary in the amount of favourites that can be saved. |
Checking Freeview Features on eBay
When buying a Freeview box on eBay, carefully review the information available on the listing. The listing should include a summary of the set-top box's features, such as whether it has a timer and recording capability. If the available features are unclear, contact the item's seller for more information by selecting the Ask seller a question link.
Setting Up a Freeview Box
Once a Freeview box is purchased on eBay, connecting it to a television is simple. The Freeview box must be connected to the aerial. Once the aerial is connected to the back of the Freeview box, connect the HDMI cable from the box to the port HDMI port on the back of the television set. After the box is connected to the television set and any other devices such as a DVD player or recorder, tune in the box using the remote control. When buying a Freeview box from eBay, make sure that any connector cables are included.
If one is not included, a SCART connector cable may be needed. Individual cables can be purchased from eBay. Also, confirm that a remote control is included with the box. Should a remote control not be included, a universal remote compatible with the device can also be purchased from eBay. Information about connector cables and remote control devices should be included in the item listing. If information is unclear or missing, contact the seller for additional details.
Buying Securely on eBay
When buying a Freeview box on eBay, all purchases are protected when paying with PayPal. eBay Buyer Protection is free and ensures that buyers will receive their money back if anything goes wrong with a purchase. eBay will investigate any issues, including contacting an unresponsive seller. For example, if an item is not delivered eBay will work with buyers and sellers to refund the cost of the item, including shipping costs.
Buying a Freeview Box on eBay
From the eBay homepage, select the Electronics & Technology link. From the Sound & Vision tab on the Electronics & Technology page, choose the TV Reception & Set-Top Boxes link. From the Categories menu on the left side of the page, select the Freeview Boxes link to view available Freeview set-top boxes on eBay. Search results can be refined by choosing specific parameters, such as the type of the set-top box or the manufacturer. Alternatively, search for Freeview boxes by using any search bar found on all eBay pages. Type specific search terms to find a set-top box. For example, to search for available unused Freeview HD boxes, type "new Freeview HD box" in the search field.
Conclusion
Whether upgrading an existing box or buying a new device, eBay offers a range of Freeview boxes for any budget and television set. When deciding to buy a standard or high-definition Freeview box, the choice will depend on whether or not the television that will be connected is high-definition capable. Both standard digital and high-definition Freeview boxes as well as set-top devices with recording capability are available on eBay. Additional considerations when purchasing a Freeview box include cost, recording capability, storage space, and whether it is possible to connect additional devices.