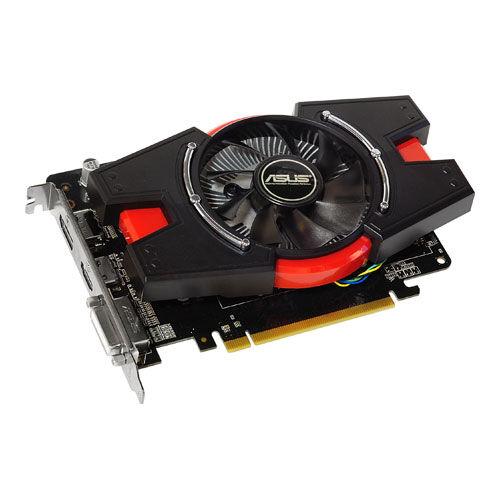 The demands of modern lifestyles have far outgrown the clunky dated computers of old, with their Stone Age graphic or video cards. With entertainment a huge factor in current computer and laptop use for home theatre, music, video chat and calls, and even watching TV, many users find the need to upgrade their graphics or video cards if they have not already done so. Graphics or video cards are the most popular upgrades for computer users, second only to memory upgrades. This is not just limited to hard gaming enthusiasts but also includes email and Web surfers, designers, and those in video production.
Most electronics and PC shops in the UK proffer a slew of graphics or video cards for consumers, whether they are brick and mortar shops or online stores and auction sites. For many though, shopping for a graphics card can be a daunting prospect, what with the confusing variety of designs and types. Salespersons spewing specifications in a jargon few understand do not help either. With a bit of education regarding the most important features one should look for and why, and how to find it on eBay, the confident shopper is all set for a pleasant and satisfactory buying experience.
The Need for a Graphics or Video Card Upgrade
The rapid pace of change in graphic processes, from text displays in 2D to heavy rendering in 3D, has forced all computer users to upgrade their graphic or video cards to keep up. Not only are the more realistic games challenging to a computer that needs to upgrade, but the latest cards also activate graphic options that are available in new games. While gamers crow about their gains, superior gaming performance with experience second to none, other users also benefit from improved computer display and enhanced Web browsing using high definition media.
The best time to upgrade a graphics or video card is right after upgrading one's computer. The other way round, and the card might cause the computer to perform erratically, the processor to bottleneck, or the computer to crash because it cannot handle the additional work. An alternative is to buy a graphics or video card with the computer's specifications in mind to balance it all out.
Factors to Consider when Buying a Graphics or Video Card
Consumers usually chew over a number of factors when buying a graphics or video card, sometimes one too many. Following are the most important of considerations to help a buyer figure out the fastest, coolest, quietest, and most powerful graphics or video card their money can buy, and include the graphic or video card's GPU, its size, memory size and speed, how much power it consumes, and how much noise and heat it produces. A budget keeps it all in a reasonable range.
Graphics Processing Unit
A Graphics Processing Unit, or GPU, is the brains of the graphic or video card because it translates data from the computer into images. Therefore, the more complex the data sent to the GPU, the more powerful it needs to be to process the massive data flow. Gamers and photo and video editors all go for the most advanced GPU that can meet their demands. The top market manufacturers of graphic and video cards are AMD, ATI, and Nvidia, brands recognizable to many consumers researching graphic cards. The competition between the brands is so stiff that they release new state-of-the-art GPUs every year or so with more performance and features for the user.
Graphics or Video Card Size
While the sizes of personal computers seem to be shrinking, graphic or video cards are still huge because of the number of features they boast with each new dawn. Graphic cards sizes vary, so it is important that consumers verify that they can fit into an appropriate slot on their computers. It is possible for them to install a smaller-sized graphics or video card in a large slot but not the other way round. Top-end models stand out and are distinctive in sizing because of their complex features, but many of the low-end models come in sizes that can fit into most computers.
Memory Size and Speed
There can never be such a thing as too much memory, so the bigger the memory size on the graphics or video card, the better for the consumer. However, bigger sizes equal bigger prices, too, so shoppers have to find a balance between what they need and what they can afford to pay for. For gamers, a minimum of 1.5 GB memory is acceptable. Consumers should always look at the memory bandwidth and clock speed as well, because it is only with a higher bandwidth and faster clock speed that a user can put the memory size to any good use, like a 500 MHz clock speed for high performance.
Compatibility
Computer operating systems like Mac, PC, Linux, Sun, and Unix run on different platforms. Users should ensure that their graphic or video card is compatible with their system as well as their motherboard and monitor. While most work across all platforms with a little advanced configuration, others do not, and a simple check can save hours of frustration later on when one wants to try out their latest game software. Compatibility is a necessary check to ensure the graphics or video card is of the right size and that the power supply and wattage is up to par.
Power Consumption
Power consumption is a critical factor because, in the graphics department, the more power a card uses, the better its performance. Therefore, the graphic cards with the best performance are also the most power-hungry of the lot. Graphic or video cards sold in their original packaging have the power supply recommendations printed out and most sellers online include it in their description. While some new-generation models are more energy-efficient than the previous ones, graphic cards usually draw in a lot of power to work, so a shopper still needs to balance this additional power need with their requirements. They should also check that their power supply voltage is correct and that it has sufficient amperage to run the graphic or video card.
Noise and Heat Output
Graphic or video cards generate a lot of heat, and many come with inbuilt fans to take care of this. Some consumers buy old-model graphic cards and use a dual-card setup to increase performance, instead of buying an up to date card. Unfortunately, this generates a lot of heat and could have problems with stability. Graphic cards are also noisy: the lower the quality of the card, the noisier it is. If consumers want a quiet and cool environment, they should be prepared to pay more high-performance fans and minimal noise.
Additional Features
Web users who want to email, browse, play a simple game occasionally can easily find a suitable graphic or video card using the above factors. Heavy users like gamers and video editors might need more than the basic features. Some of the additional features they ask for include HD video acceleration for smooth streaming, the ability to control three or four monitors with multiple-card setups, DisplayPorts for display connection, GPU-accelerated apps for speeding up browsers, and super-cooling options for endless hours of games or work.
Budget
Graphic or video cards come in a range of prices from the premium high-end designs with peak price tags to those that are refurbished or previously owned at a fraction of their original cost. It is unwise to shop blind without a budget in mind, as one might either overspend and rue their purchase; or if they use price as the only indicator of quality, end up with the wrong type of graphic card. A budget always gives shoppers a workable range of prices within which, with a little care and insight, they can find the right graphics or video card for them.
Buying a Graphics or Video Card on eBay
Shopping on eBay is a breeze with the fast search features, secure payment method, and massive varieties of items, with many listings having large photos that you can still zoom further. To start you off, search for 'graphic or video card' on eBay&'s home page for thousands of results in every GPU brand, size, and memory speed. You also get to choose between different conditions from 'new&' to 'used&' to 'seller refurbished&' and even 'for parts or not working&', or the type of brand, if you know exactly what you need.
Once you select graphic cards of interest to you, read through the descriptions to see whether they are compatible with your computer, along with looking at the photos to confirm that they are as described. You can always ask questions of the seller when in doubt, and paying with PayPal ensures that the only person with your sensitive details is you. While local sellers give you a chance to pick up the graphic card and save on shipping, eBay top-rated sellers can ship it to your doorstep fast and within 24 hours, sometimes free of charge.
Conclusion
There comes a time in every computer's life when it needs an advanced graphic or video card. Upgrading to the latest graphics or video card rewards users with enhanced Web browsing with HD media, improved display, and the type of superior performance that gamers commend. Some have additional features such as GPU accelerated apps and smooth HD video streaming that many find useful in a modern world of seamless integration across all facets of telecommunication.
While the graphics or video card features might be confusing for shoppers, whether in brick and mortar stores or online stores, when they consider factors such as GPU, length, power consumption, noise and heat output, and memory size, then it clears up uncertainty for a satisfactory buying experience. Shopping online for graphic or video cards on eBay offers consumers a site optimised for ease of use, low prices, variety, a secure payment method, and fast shipping from trusted sellers, sometimes with same-day delivery.