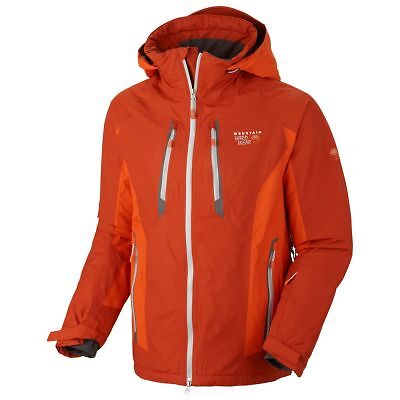 Jackets are worn to provide warmth, flatter the figure, and to complete an outfit. Some are purely practical, while others are fashionable, but not good at withstanding the elements. Typically, when women shop for a jacket, they just buy the one that they like the look of. Instead, they should should purchase on trend jackets that flatter their body shape. This guide provides an overview of the types of women's jacket with guidance on selecting the right jacket based on body shape. It also considers which designs certain body shapes should avoid. The guide suggests way to shop on eBay with the least fuss and the most success: how to save time by locating the ideal jacket for a particular body shape and purpose, while bagging a real bargain. eBay has a range of tools to enable buyers to narrow their search to identify the best possible product and seller easily.
Types of Jackets
Women can choose from a wide array of jacket styles, ranging from the eminently practical shell jacket to the super trendy bolero jacket. Buyers should consider the purpose of the jacket, when and where it will be worn, and with which outfit. Body shape is also an important factor with some jacket types, although others offer models to suit any figure.
Leather Jacket
Leather jackets are both stylish and practical. During cold weather, they provide plenty of warmth, while offering a unique style. Leather jackets instantly draw attention to the wearer. They come in a range of colours, but the majority are brown or black. If correctly treated, leather jackets are waterproof.
Suede Jacket
A suede jacket is made from a particularly soft type of leather. However, suede is much more delicate than a leather and needs special care. Suede jackets stain very easily and generally need dry cleaning. Suede jackets are relatively expensive, and are not waterproof. However, they are very popular because of their warmth and luxurious, velvety texture.
Shell Jacket
The shell jacket is a very thin, durable waterproof jacket that protects from the wind and rain. It is a practical garment rather than a fashionable item. Shell jackets are designed for active people who spend a lot of time outdoors, such as those who find themselves walking the dog for hours on end in all weather conditions. The shell jacket is used as a top layer and helps to trap body heat.
Denim Jacket
The denim jacket is a classic, having been popular since the 1970s when it was worn by punk rock anarchists. The jacket comes in a range of styles and is no longer the preserve of punks or temperamental teens. Denim jackets are good for spring and autumn, when the weather is cooler. They are not ideal for summer because they keep the wearer too warm, but they do not provide enough warmth in the winter.
Suit Jacket
A suit jacket is often worn in the office or for formal occasions. These jackets are typically made of a cotton and synthetic blend, but can be made of other fabrics. As they are generally not designed as outdoor clothing, they offer little warmth. Suit jackets, while fantastic for very smart, formal events, offer very little in the way of personal expression, unless cleverly accessorised. The price range varies considerably, from inexpensive workwear, to high end designer models.
Bolero Jacket
A bolero jacket is a cropped jacket that has long sleeves. It reaches half way between the underarm and the waist, so it leaves the waist and hips uncovered. Bolero jackets are available in a wide variety of styles that can be worn for casual or formal occasions.
Dressing for the Body Shape
There are four basic body shapes: hourglass, inverted triangle, apple, and pear. For each body shape, there are recommended do's and don't when it comes to jackets. Different jacket styles, patterns, and colours are suited to some body types, but should be strictly avoided by others.
Hourglass
An hourglass figure has broad shoulders, an average to large chest, a comparatively narrow waist, and large hips and bottom. Women with hourglass figures are naturally curvaceous, with a well defined waist. Jackets with tailoring, or those with a cinched waist help to highlight the natural curves of the figure. For women who like stripes, horizontal stripes around the waist line help to emphasize the waist, drawing more attention to the curves. Straight cut jackets, with no definition should be avoided, unless paired with a belt, as this hides the definition in the waist and makes the body appear to be uniformly broad. Jackets which drape from the shoulders, with lots of excess fabric should also be avoided with an hourglass figure. This bulks out the appearance of the body, and, like straight cut jackets, conceals the curves and gives an appearance of a lack of definition.
Inverted Triangle
Inverted triangles, more pleasantly known as heart shaped bodies, have broad shoulders, a large chest, narrow hips, and a small bottom. When dressing an inverted triangle body shape, women should choose a jacket that enhances the appearance of the lower part of the body, and balances out the appearance of the whole frame. Choose a jacket that drapes the body, and has excess fabric. A jacket with a waterfall collar is the perfect example. Jackets with detailing on the lower parts, such as pockets or a wide hemline, help to even out the difference between the size of the hips compared to that of the shoulders. Darker colours work well, as they minimise the appearance of broad shoulders. Avoid bolero jackets and bright colours as they emphasise the size of the shoulders and chest by drawing attention to them. Avoid tailored jackets, and cinched waists as this increases the appearance of a broad upper body.
Apple Shape
The apple shaped body has a fuller stomach and a large chest. When choosing a jacket for an apple shaped body, the idea is to draw attention away from the stomach, or the middle of the body in general. Jackets that have a flare help to mask the size of the stomach. Long jackets help to elongate the appearance of the body, creating a balancing effect. Very short jackets, such as bolero jackets, create volume in the upper portion of the body, and draw the eye away from the stomach. Bright colours have the same effect. Avoid jackets with tailoring or a cinched waist, as these emphasize the size of the stomach, and the lack of definition at the waist.
Pear Shape
Pear shaped bodies have narrow shoulders, a small to average chest, a narrow waist, and large hips and bottom. When selecting a jacket for the pear shaped body, women should choose styles that mask the size of the hips and bottom, or that balance out the whole frame. Tailored jackets which end just above the hip line work well, adding width to the shoulders and cinching at the waist to emphasise the waist line. Bright colours or bold prints work very well, as they distract the eye from the lower parts and balance out the overall appearance. Avoid loose, draped jackets and those that flare out at the hips. Long jackets are also not the best choice, as they draw focus to the hips and bottom, and emphasise the narrow shoulders.
Buying a Jacket on eBay
eBay offers an extensive range of women's jackets in all sizes and styles, to complement any figure. There are many different tools and filters available to streamline the buying process. A general search can be conducted from the eBay homepage, using a generic term, such as "women's jacket". The vagueness of the search term produces a vast number of results, allowing potential buyers to browse all of the jackets available. This is particularly useful for buyers who are unclear about exactly what they want, and may provide them with some inspiration. Buyers can choose to reduce the number of search results by using the filters provided: results can be made less general by searching by size, new or used, minimum or maximum price, or item location. Adding more precise information to the original search, such as "women's shell jacket", or "pink bolero jacket, size 14" will provide the most relevant results.
Sellers and the Importance of Feedback
Before confirming a purchase, buyers must ensure that they identify a reputable seller to ensure a fast and satisfactory transaction. Checking the seller's feedback score is the most reliable method. A reputable seller has a high percentage of positive feedback, and lots of positive comments left by previous buyers. If anything in the item listing is unclear, such as the postage costs, or the condition of the jacket, buyers are encouraged to contact the seller and request further information. This prevents any misunderstandings and allows buyers to be fully aware of the information relevant to the jacket that they are planning to purchase.
Conclusion
A beautiful bolero jacket, adorned with a brooch or a large beaded necklace is perfect for a warm spring day, but it may not be the best option for the middle of winter or if the wearer has an inverted triangle body shape. Dressing according to body shape is a concept that is very important, and yet is commonly overlooked or misunderstood. This guide discusses this in some detail, offering descriptions of the jacket types, providing guidance on which jackets or design elements to purchase for each body type, and which to strictly avoid. This makes purchasing a jacket according to body shape very simple. An array of different jacket styles are available on eBay to suit any woman and any occasion. Purchasing a jacket on eBay that flatters the body and meets the needs of the buyer is straightforward and enjoyable when using the information provided in this comprehensive guide.