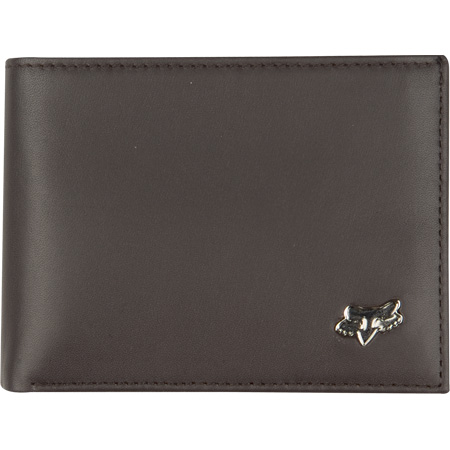 Leather wallets are the first, and sometimes only, accessory choice for many men. This is largely because they have a distinctive look, feel, and smell. Choosing a wallet involves considering a variety of factors. These include determining whether it needs to carry cards, coins, notes, or a mixture, and whether the wallet will fit in the man's pocket. Consumers should also consider how much they want to spend on their leather wallet, as this has an impact on the type of leather chosen, and whether to buy a designer model.
This guide provides a comprehensive overview of the leather grains, and their strengths and weaknesses. Additionally, this guide provides information on many of the popular wallet styles, as well as guidance for completing a successful transaction on eBay. Using this guide, buyers should be able to purchase a leather wallet quickly and easily on eBay, which offers buyers the opportunity to make substantial savings.
Types of Leather
Leather has been produced since ancient times, and it is widely held that leather can be traced back in crude form, to the dried, treated skins used by prehistoric people. Leather is animal skin, usually taken from a cow or deer. It undergoes a process of tanning during which it is treated with chemicals to toughen it, and to create the leathery quality. After tanning, a variety of methods are used to create a range of textures and appearances.
Full Grain
Full grain leather is made from the skin just below the hair of the animal. These wallets are not sanded or buffed to remove any imperfections. This means that each wallet is unique, as each has a differing set of imperfections and striations. As the grain is full, the fibres that make up the leather are still intact, so this type of leather is very strong and durable. Full grain leather is also breathable, which prevents moisture build up, fungus, and mildew formation. Full grain leather does not wear out. Instead, it develops a patina over time, offering further uniqueness.
Top Grain
Top grain leather has one or two millimetres sanded from the top, and is then buffed. This removes the vast majority of the imperfections, and creates a uniform surface. Top grain leather is the most common type used in the production of designer leather wallets. It is thinner and more pliable than full grain leather, and does not stain as easily. It is also less expensive. However, top grain leather is not as durable as full grain leather, and instead of developing a distinctive patina with age, top grain leather corrodes, grows stiff, and splits. Some manufacturers add finishes and chemical treatments to make the leather more moisture resistant, and to make it last longer. The downside of this is that the leather feels more like faux leather or plastic.
Corrected Grain
Corrected grain leather is less expensive than full or top grain. It is created using a lower grade skin which undergoes a great deal of sanding and buffing to smooth out the many imperfections. This breaks down the natural fibres of which leather is comprised. After this process, an artificial grain is added, which provides a leather-like texture and appearance. Corrected grain leather is very rigid and softens with prolonged use. It degrades quicker than other leather types and instead of developing a patina, it stiffens and cracks.
Split Hide
Split hide leather is made from the underside of the hide of an animal. It is the part of the hide left over after the top layer, used to create full and top grain leather has been removed. After tanning, a thick, artificial layer is added. This layer is then embossed with a leather-like grain. The artificial layer and the embossing is heavily pigmented, ensuring that is has a clean, evenly coloured surface. It is the least expensive type of leather, but is also the weakest and the poorest quality.
Types of Wallets
Wallets come in a variety of styles. Some include places for notes, cards, and coins, while others are specifically designed for cards or notes alone. Although wallets are traditionally aimed at men, many women now also carry wallets in place of a purse.
Bi-fold Wallet
A bi-fold wallet folds in half so that it fits into a pocket easily. It is one of the most commonly used wallets. Bi-fold wallets are slim and much less bulky than other wallets, although they are longer than many others. Some bi-fold wallets have a coin compartment with a zip to keep loose coins secure. They also have multiple slots for cards, and a compartment for notes. The notes are folded in half when the wallet is closed. Some of these wallets have a clear window for photographic identification, or for family photos.
Tri-fold Wallet
A tri-fold wallet,, as the name suggests, folds into three. Tri-fold wallets are less expensive than the bi-fold, but can be bulkier, because of the extra fold. This makes them unsuitable for carrying in small or tight-fitting pockets. Additionally, they are unable to hold as many different cards as the bi-fold because there is less space inside the wallet. Some have a basic coin pocket, running along the back of the wallet, and secured by a zip. When in use, this makes the wallet even bulkier.
Cheque Book Wallet or Travel Wallet
Cheque book or travel wallets are much larger than traditional bi-fold or tri-fold wallets. This is because they were designed to carry a cheque book or passport. So, they are far too large to carry in a standard trouser pocket. Travel wallets often have slots for cards, and some have an area suitable for carrying notes, but they do not have a coin compartment.
Coin Holder Wallet
A coin holder wallet only has one compartment, which is used to hold coins. There are no card slots, identification holders, or note compartments. Most coin wallets are closed with a zip, although some fold over and snap shut. Some people choose to store cards notes and coins all in the one compartment, but others are not happy with that level of disorganisation.
Card Holder Wallet
Card holder wallets are designed to carry cards, but no notes or coins. Some people choose to use a card wallet with a money clip or coin holder. These are the thinnest wallets available. They are ideal for people who tend to use cards rather than cash.
Buying Leather Wallets on eBay
Buying leather wallets on eBay is a simple, convenient process. The website is very user friendly, suited to both veteran and novice online shoppers alike. eBay has a whole host of filters and tools for buyers to use to help them find their desired leather wallet quickly and easily.
Performing a Search
A basic search can be conducted from the eBay homepage. To see all the available leather wallets eBay has to offer, potential buyers should use a very broad search. If they already have some idea of the type of leather wallet they require, then using this information in the initial search will provide far fewer search results, which are more relevant. Examples of specific leather wallet searches include "full grain bi-fold wallet" or "leather card wallet".
Using Filters and Categories
To restrict the search to only the most relevant results, consumers can choose to use a variety of search filters. Leather wallet listings can be narrowed by maximum and minimum price, distance, those offering free postage, specific seller ratings, and buying formats. Using these features, consumers can save themselves time, by not having to browse through so many results. Searching for leather wallets in the most appropriate categories is another viable option, which cuts out unrelated search results.
Selecting a Seller
Selecting a reputable seller is a crucial part of buying on eBay. Before potential buyers confirm their purchase, they should look at the feedback score of the seller. Those sellers who have a high percentage of positive feedback, or those who have been awarded a "Top-rated seller" seal, have a good reputation, having consistently provided quality products at good prices in a timely manner.
Refunds and Returns
Consumers must make sure that they check whether or not the seller offers refunds, returns, or exchanges. Many sellers do offer these services, but the buyer should always check before completing the transaction. Buying from a seller who has a comprehensive returns policy reassures consumers that they will get a new product or a refund if the leather wallet they purchase is unsuitable.
Conclusion
Buying a leather wallet is often something that men put off until their current one is barely usable. If a much-wanted wallet does not arrive as a gift and money starts to fall through the holes, then the most sensible course of action is to purchase a new wallet. Ideally, this will be considered when the old one is starting to show signs of wear, such as cracks and splits, or severe stiffening. When purchasing a leather wallet, buyers are encouraged to consider the size of the wallet compared to the available space in their pockets. They should also consider whether they need to store cards, coins, notes, or all of these items. The type of leather chosen depends on the personal style of the buyer, and the amount that they want to spend, as some leathers are more expensive than others. This guide provides useful information about the different leather grains, and the advantages and disadvantages of the most common leather wallet types. Additionally it provides clear, easy to understand information about using eBay to successfully purchase a leather wallet.