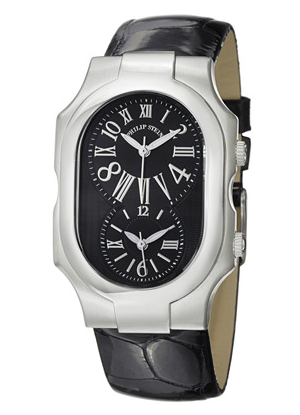 Buying a leather watch on eBay can be an impulse buy or a carefully thought-out decision. Buyers can choose from a wide range of prices, qualities, and brands, so making a purchase on eBay allows the buyer to access a larger selection than might be available in stores. Leather watches are sold for men and women, boys and girls, and in budget brands, designer brands, and everything in between. The first step to making a good purchase decision is to decide on the budget before looking for a watch on eBay.
Leather watches are stylish, versatile, and formal enough to be worn with a suit, but casual enough to wear with shorts or jeans. While not as durable as steel watches, leather watches are comfortable, and when taken care of, can last for years, which means they can often be seen as an investment piece. Buyers on eBay can choose their watch based on criteria including the leather, the watch itself, the style of the band, and the price of the watch.
Why Buy a Leather Watch?
Leather is a timeless and classic material that is available in a variety of colours, but most commonly brown, tan, and black. Today's leather watches can also be found in blues, reds, and a variety of other colours due to dyes, but the classics are still the most common. Leather watch bands are comfortable and if sized correctly, do not chafe at the wrist, do not add as much bulk under the sleeve as a metal watch does. Leather watches are often considered to be more casual, but still suited for many formal events. Leather is comfortable and versatile, and while it does not last as long as a metal watch band, the leather strap can easily be replaced every few years to keep the watch looking almost new.
Most people recommend that anyone with a very active lifestyle either take their leather watch off for sports or workouts, or choose a different material. While leather watches can easily be cleaned, they also absorb sweat over time if constantly exposed to it. On the other hand, simply rubbing the watch with a damp cloth and waiting for the watchband to dry before putting it back on can keep it clean.
Types of Leather Watches
There are many types of leather used in watches sold on eBay, and both men and women can make a selection from whichever type they like. Considerations include the appearance, the durability, and personal style, but some leather watches are priced differently than others. Both men and women can choose any type of leather they like, including imitation, cowhide, suede, and exotics.
Cow Leather Watches
Cow leather is the most common type of leather because it is affordable, durable, and relatively available. Cow leather watches can come in a variety of qualities and grain, with the cheapest costing only slightly more than imitation leather. Full grains are more beautiful and more durable, and might have been coated with a protective varnish which can add colour or shine to the watch strap. Cow leather watches can be purchased on eBay along with other types of watches, but are generally just labelled as 'leather' rather than specifying that the leather is from a cow.
Suede Watches
Suede can include a variety of leathers including cow, deer hide, lamb, or goat. Suede is often very soft, napped leather that has been scraped and brushed to bring up a fine smooth nap. The leather is very soft, but less durable than other watch strap leather sold on eBay. Suede is very popular for being comfortable, beautiful, and easy to dye in colours such as red. Suede watch straps should generally be replaced about every year due to the fact that they easily absorb sweat without any easy way to clean them.
Exotic Leather Watches
Exotics include crocodile, ostrich, alligator, and even stingray, and might be hard to find as genuine options. Some watch manufacturers use real leather to create an imitation exotic look, while many imitation leather watches are actually designed to look like exotics as well. Genuine exotic leather watches are generally quite expensive, and a great deal less durable than other leathers, meaning they are not very suitable for everyday wear. Most men and women find that having an exotic watch available for formal events is similar to having special jewellery so many people still purchase exotic watches.
Imitation Leather Watches
Imitation leather watches are frequently found on eBay in a variety of qualities. The cheapest of imitation leather is little more than plastic with a leather-like finish, while more expensive versions can be literally impossible to tell from genuine leather. Some eBay sellers list this as 'leather' but usually information such as 'imitation leather', 'pleather', 'faux leather', 'leatherette', 'vegan leather', and many more titles are available to alert the buyer that the material is not genuine. Many buyers prefer imitation leather because it is animal friendly and does not involve the harm or slaughter of animals. However, this is still a personal choice, and leather watches of all kinds are very popular and fashionable. Imitation leather is usually a great deal less durable than genuine leather, and can sometimes stretch if worn too tight around the wrist.
Leather Watch Bands
eBay is home to a wide variety of leather watches, but choosing the type of leather watch band is one of the easiest ways to narrow down the selection. Leather watch bands are generally priced according to the brand and the type of leather. Influencing categories also include whether the watch is intended for a man or a woman, the style of the watch, and personal taste. For example, most women's watches are a great deal thinner than those intended for men, meaning that the leather is more delicate and less durable. However, men's leather watches can be quite large on a woman's smaller wrist, and are not always the best choice for fashion.
Band Styles
Band styles or strap styles include male and female, and in a variety of patterns, cuts, and styles. Leather is easily modified, so there are many different styles of leather watch straps on eBay. The most common is the simple bracelet strap with holes and a buckle closure. Other variations include a woven band consisting of multiple strips of leather, a wide band, which can be confused for a cuff, and a string band, which is very thin. Strap styles, like the type of leather, are a personal choice and should be chosen for fashion pieces. In general, larger and wider straps tend to complement men more, while thin, woven, and decorated straps are better for a more feminine look. Most leather watches are also sized in centimetres, but unless significantly longer or shorter than average, the measurement might not be listed.
The Time Piece
Choosing a watch based on the timepiece is also important. Variations of the watch include a winding watch that must be wound, mechanical watches, which feature gears rather than batteries, electric watches, which can be digital or feature a standard watch time face, and more. The most common watches today are electrical watches with either digital or analogue screens. The digital screen displays time in a digital format and might also serve as a stopwatch or display the date. Digital watches are rarely equipped with leather bands due to the fact that they can look somewhat out of place. The most common type of leather watch on eBay is a standard clock face with a glass screen and hands that can include minute, second, and hour. This watch can be wound, run on solar power, or run on batteries, depending on how it is purchased.
Buying a Leather Watch on eBay
Once you have decided on what type of leather watch you are looking for on eBay, you can search for it via the home page of the site. You can choose to search for 'men's leather watch', 'genuine leather watch', or choose to go for a brand such as 'Salvatore Ferragamo Leather Watch', or something more affordable such as 'Guess Leather Watch'. The important thing to keep in mind when conducting your search for a watch is that you should make your choice based on options that you like and that fit in with your style. Buying options on eBay often include new, used, refurbished, and in a variety of other conditions.
Most high-end and fine jewellery leather watches on eBay come with a certificate of authenticity, although the opposite is also true. Budget options are likely to have less information about the watch, but are generally poor to medium quality watches that are suitable for telling the time and nothing more. It is usually a good idea to ask any relevant questions regarding shipping, or the timepiece, before making your purchase on eBay in order to ensure that you are getting what you want.
Conclusion
eBay is home to a wide range of leather watches for both men and women. Quality considerations include the grain of the leather, the type of leather, as well as the quality of the timepiece. Men's and women's leather watch straps come in a variety of styles that can range from cuff to woven, but are generally divided into categories to suit the sex of the person intended to wear it. Other leather watches are unisex and are often quite basic leather straps at about medium thickness.
Choosing a timepiece is a personal decision that can involve choosing a designer option, one from a very quality brand, or simply choosing a budget watch that simply tells time. Mostly this is a personal choice, although anyone planning to wear a watch into a business or formal environment should choose a watch to suit the occasion. With a wide variety of options in every budget, styles, and quality, buyers can easily find what they are looking for on eBay.