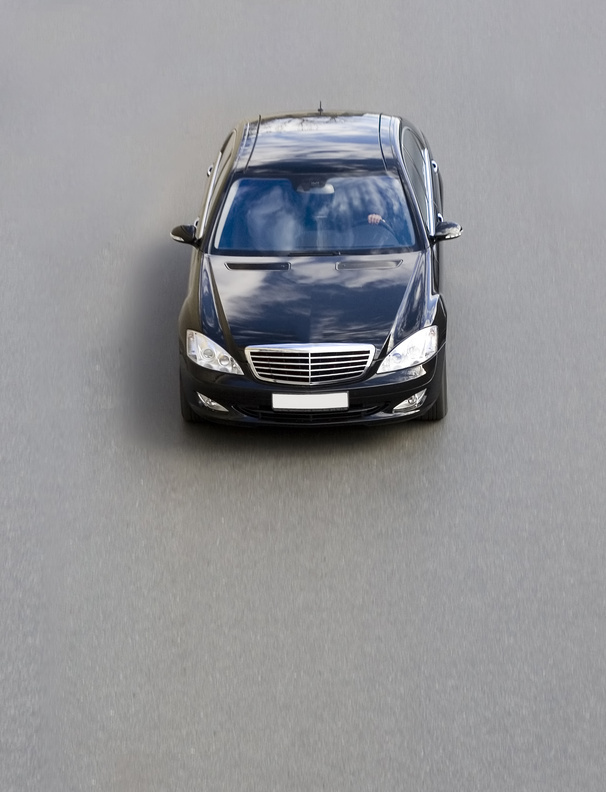 Buying a Mercedes has been a sign of success for decades. These cars look good, handle superbly, and last a long time, if properly maintained. For these reasons, Mercedes is one of the top go-to brands for those who can afford them, and driving one tells other people that a person can afford to pick the best. Of the various Mercedes offerings, the midsized E-class cars are among the most popular. But not all E-class cars are alike. Together they offer a range of options as far as engine power, transmission type, fuel type, and available extras. Which car is the right one for any individual buyer depends on what the buyer needs out of a car. There is also the question of whether to buy new or used, and if buying used, how to get the best car for the price. While a Mercedes may impress the crowd, after all, it takes a special Mercedes to impress the driver.
Introducing the Mercedes E-Class
The Mercedes Benz name has a longstanding reputation for producing some of the world's best, most prestigious cars. There are several different classes available, each identified by a letter and aimed at a particular market. The E-class is not the most luxurious, but it is among the most consistently popular group of these cars.
History of the E-Class
The E-Class is a line of executive cars in any of several different body types. Although the E-Class as such dates back only to the early 1990s, these cars are part of a lineage of high-quality mid-sized cars dating back to the early part of the 20th century. Their solid construction and durability made them popular both as luxury cars and as taxicabs, especially in developing countries where roads are often poor and conditions sometimes dangerous. The E-class still has this dual identity as both status symbols and workhorse cars.
Mercedes cars are traditionally named with letter-number codes, though some have also had nicknames, such as the early ponton cars or the fintails. The letter E first appeared in a car's code as a suffix in the late 1970s when the mid-sized Mercedes was given a fuel-injected engine for the first time. The E stood for einspritz, which is German for injection. Several popular E cars followed, until in the early 1990s the way these cars were named changed. The E was moved from suffix to prefix and used to refer to the entire midsize line, whether or not the motor was fuel-injected. There have been several generations of E-class cars. In each generation the line up of specific models and options changes, but the focus on both quality and understated but luxurious style remains.
The Cars of the E-Class
Modern E-class cars come in several different trim levels and multiple body types. Both Diesel and petrol motors are available. Most options are rear-wheel drive, though there is an all-wheel drive option as well. All have seven-speed automatic transmission, dual-zone climate control, leather seating, and power front seats, among other nice touches. These cars are powerful and fast, with an impressive focus on safety and they handle well.
The Fourth Generation E-Class
This table shows the range of cars in the fourth-generation of the E-class. The four body types are listed across the top and the four trim levels are listed down the side. As the table shows, not every body type is available in every trim level.
In the saloons, rear-wheel drive is standard for three of the trim levels; the E550 saloon has all-wheel drive standard. Both the coupe and the convertible have rear-wheel drive standard at both trim levels. The estate car has all-wheel drive standard.
| E-Class Model and Engine Type | Saloon | Coupe | Convertible | Estate |
| --- | --- | --- | --- | --- |
| Petrol V6 E350 | Yes | Yes | Yes | Yes |
| Diesel E350 Bluetec | Yes | No | No | Yes |
| Twin-turbo V8 E550 | Yes | Yes | Yes | No |
| Twin-turbo V8 E63 AMG | Yes | No | No | No |
Earlier Generations of Mercedes E-Class
The third generation E-class was similar to the fourth in most respects, except for the fourth-generation's coupe. The first and second generations are similar to each other, though the second-generation cars are slightly larger and have distinctive ellipsoid headlamps. The first two and latter two generations are distinct from each other, though all combine power, safety, and style. Even within a generation, there are slight changes every year, so a buyer needs to know the model year in order to know exactly what the car has to offer.
Choosing a Mercedes
Once the buyer has decided on the Mercedes E-Class, the next choice is which of the E-class to buy. The available choices change at least slightly every year, and the ultimate choice usually depends on the relative prices and features of the individual cars available at the time the shopper is ready to buy. Nonetheless, there are a few principles worth keeping in mind when looking for an E-class Mercedes, and when deciding whether to buy new or used.
Choosing a Specific Model
Choosing a Mercedes, like choosing any other car, starts with the buyer deciding what he or she wants in a car. For example, getting the car with the fastest acceleration and highest top speed makes sense if the primary objective is to impress other people or to play, but if the idea is simple to get a quality car for personal transport, then engine power may not be so important. During ordinary driving, most people never have occasion to accelerate as fast as possible. Instead, what matters more is how far the car can go without needing repair. All Mercedes need regular maintenance, and following the instructions of the dealer in this regard is critical. Skipping oil changes or using lower quality oil than what is recommended makes it impossible for the car to perform as well as designed. But beyond that, some models do work better than others. Which ones are the best from a reliability standpoint changes almost every year, but there are a few useful rules of thumb.
Choose an Older Model
The first rule is to choose a model that has been around for a while. This is one of those areas where buying for prestige and buying for reliability diverge, since buying right before a major redesign means that the car is going to look dated very soon. However, every time there is a major redesign, a few design flaws are almost inevitably introduced. These flaws are gradually identified and resolved over the next several model years so that the last year a model is in production almost always turns out better cars than the first one.
Focus on Necessary Features
The second rule is to avoid unwanted gadgets. The more fancy electronic features a car has, the more opportunities there are for something to break, simply as a matter of statistics. That does not mean to do without luxuries or fun toys; the whole point of buying a Mercedes is to get something extra. But do not buy extra features for the sake of having extra features. Buy extra features only if they add something to the buyer's use or enjoyment of the car.
Buying New or Used?
Buying new has the obvious advantage of reliable quality, since the car has not had time to sustain any damage. A new Mercedes also carries a great deal of prestige. But a used Mercedes also makes a bold statement, and buying used is a good way to get a good car at a great price. It is important to remember, though, that the purchase price is not the whole cost of a car. Cars require maintenance and eventually require repair, and Mercedes cost more to maintain and repair than lower-end cars do. The reason is that replacement parts, being very high-quality, cost more. Buying used lowers the purchase price but actually raises the expected maintenance costs because even used cars that have been well cared for require more care than newer ones do. But by the same token, a used Mercedes is still a better car than a new car of many other brands.
Buying a Used Mercedes
When buying any used car, an important step is to get a thorough pre-purchase inspection. Many mechanics offer this service, although they do not all check the same things, so it is important for the prospective buyer to specify what he or she wants to know. The seller drops the car off to be inspected, but the buyer pays for it. The buyer and seller should be very clear with each other about what condition the buyer is willing to accept. Ideally, the prospective buyer should also inspect the car personally and take it for a test drive. If this is not possible because the seller is in another city, then ask the seller all the questions that would otherwise be answered by a personal inspection. Ask for photographs to support these answers as well. As long as the buyer is tactful and polite about asking, the seller should not mind. Ask for the maintenance history of the vehicle, too, including any major repairs or replacements.
Buying Mercedes E-Class Cars on eBay
eBay does list cars. Buying cars, just like buying anything else, on eBay, is straightforward and convenient. A few tips on the buying process should still help, however.
Finding a Mercedes on eBay
Start the search by typing something like 'Mercedes E-Class' into the search box. Then, use the menu options to narrow the results according to model year, engine type, or any of several other criteria. If looking for something very specific, use the Advanced Search feature. If the right car is not available at present, check again. New listings are always coming in.
Buying a Mercedes on eBay with Confidence
Especially if buying used, take advantage of the contact link on the seller's profile page to ask any needed questions. The profile page also lists the seller's feedback score and return policy. Especially if the seller is too far away to permit an in-person pre-sale inspection, it is important to be able to return the car if it is not as described.
Conclusion
Very few things signal one has arrived quite the way buying a Mercedes does. But which Mercedes does it make sense to buy? Even within the popular E-class there are several different options available, so how does one choose? And is it better to buy used, so as to be able to afford the top of the line or is it better to buy new within one's price range? As with most of life's questions, the answers depend on circumstance.
The buyer who wants to make the boldest possible statement might want the most up-to-date model possible with every available bell and whistle. The buyer who wants to take advantage of Mercedes' well-known reputation for durability might instead go for an older model that has had the time to be fully tested and refined, something simpler that is going to be easier to repair. Either way, buying used is really only a deal if the car has been well maintained and is in excellent condition. Mercedes is not a brand for people who want to ignore their car or be ignored while driving it.