Plug timers provide the control you need to keep your home secure and comfortable. Well suited for lighting and appliances, these timer units help reduce energy by automatically turning lights on and off, in turn, saving homeowners money. They can be used for both indoor and outdoor applications.
Indoor Plug Timers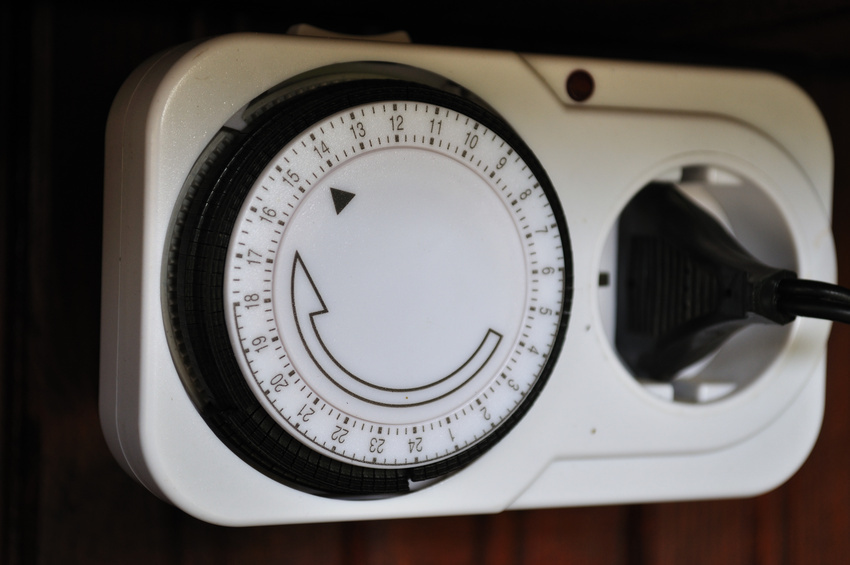 Indoor plug timers can be used to turn on and off lamps, appliances, and seasonal displays at predetermined times. If planning to control window-unit air conditioners, space heaters, or other energy consuming devices, be sure to opt for a heavy-duty timer. These come equipped with a compressor defender feature, which protects compressors and circuit boards in residential and light commercial applications from power disturbances, such as brownouts, surges, and short cycles.
Outdoor Plug Timers
Outdoor plug timers have weather-resistant housings, making them safe for outdoor use. Similar to indoor plug timers, these units can be used to program outdoor lighting, holiday displays, security lighting, engine block heaters, pool pumps, and other appliances. If using the plug socket timer for seasonal lighting or landscape display purposes, consider a yard-stake timer that offers multiple outlets. On the other hand, a single outlet timer is ideal for those looking to program a single light.
Digital Plug Timers

Digital plug timer can be set to turn appliances or lights on and off at different times of the day. Often used for the purpose of home security, these timers, when plugged into a lamp, can make it appear as if someone is home, even when they are not. Digital timers vary in terms of features; however, they all have the same basic operating principle. For increased user convenience, look for those whose on and off function can be programmed down to the minute. Generally speaking, digital plug timers are considered more precise and flexible in their settings than mechanical timers.
Mechanical Plug Timers
Mechanical plug timers, while less precise than digital plug timers, are more affordable. These timers are designed for manual operation and prove efficient when exact timing or multiple programming is not of essence.
Features
Depending on model, plug in light timers come with various features. When shopping, consider those that offer flexible scheduling with manual override, user-friendly programming, multiple event scheduling, and down to the minute accuracy. Some plug timers only allow for same day programming, while other, more advanced seven-day plug timers let users program up to one week in advance. Opt for a plug timer that has an astronomic function and an easy-to-read LCD screen as well as a self-charging battery backup in the event of power failure. Still, automatic British summer time adjustment ensures you keep on schedule year round.