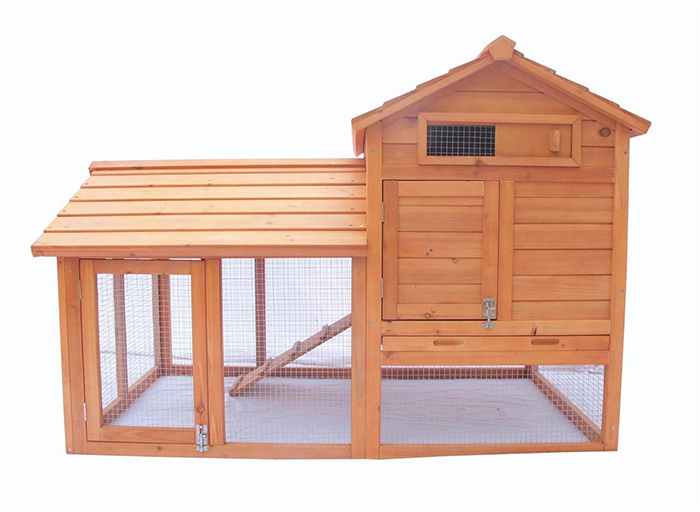 Pets such as rabbits prefer their own house and space to get about, separate from the lodging area. Just like people, they need shade, protection from the elements, room for roaming, and a place to sleep. No one wants to be scampering around on hands and knees looking for an escaped pet, so the hutch should have a securable latch to close the door. When purchasing a rabbit hutch, make sure to check off all the must-haves so the lagomorph lives life as a happy bunny.

Basic Designs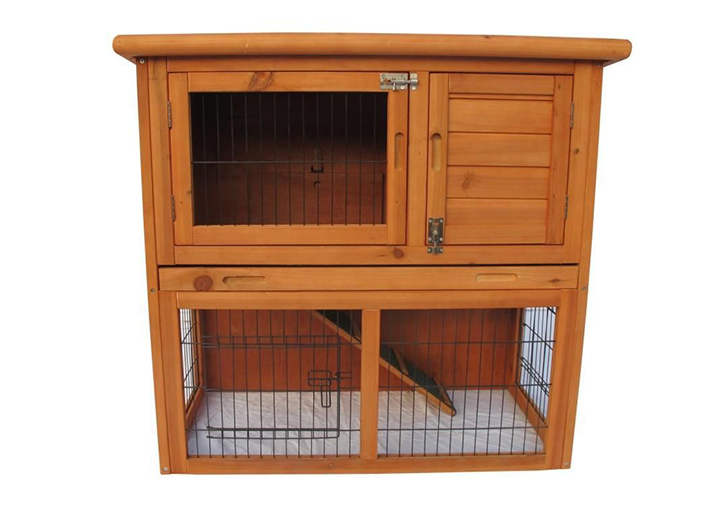 With a wood-constructed hutch, it should be off the ground to keep moisture away it. The hutch should also give the furry friend a sense of security to prevent a larger animal from peering inside. Many units have wire-cage bottoms so that faeces falls through, keeping waste away from the feet, or purchase a hutch with a handy slide-out cleaning tray. Choose a dwelling large enough for one or more animals to move about at will without causing constraint, which eliminates many health problems. Good choices are two-tier, giant rabbit hutches and units with individual sleeping and running areas accessible by a ramp.
Bring the Rabbit Indoors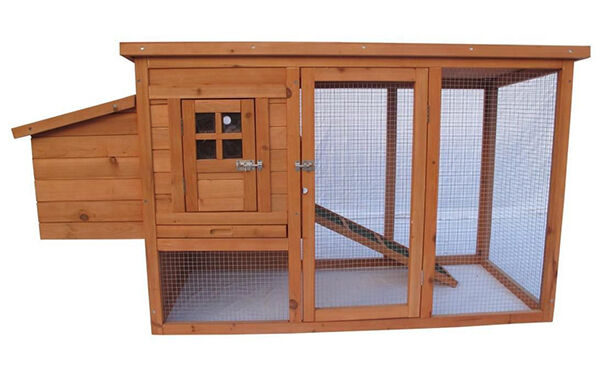 Many pet owners prefer having rabbits indoors in appropriate cages, which provides a greater measure of protection for the animal and mutual companionship, since the bunny likes attention and is a rather social creature. Rabbits are litter trainable, similar to cats, making clean-up detail an easier task, but make sure to remove hazardous objects like electrical cables and noxious plants, since they are chewers.
Space to Run
Humans get cabin fever, and rabbits feel the same way when cooped up without being able to hop around for exercise. The hutch may include a separate area for activity or you may purchase a rabbit run on eBay which gives the pet complete freedom for a daily workout. Many sellers offer foldaway units or permanent structures enclosed on the top and sides.

Put the Rabbit in Plastic Housing
To cut down on dirt and bacteria, buy a plastic rabbit house that stays cleaner and remains durable throughout use, because it does not rot. The bottom of the unit has a drain hole, the house protects the animal from the wind and wet weather, and it is available in bright or more subdued colours. A unit made from recycled materials is eco friendly, does not splinter or crack, and resists pests like mites and insects.

Necessary Items for Your Rabbit Hutch
Once the hutch is in place and before the rabbit takes up residence, purchase a few items to make the animal comfortable and healthy. Throw in a few rabbit toys for playtime and to keep the animal stimulated, and purchase a food bowl, water dispenser and of course, food. Make sure to add carrots, alfalfa, endive, and fruits as regular staples for a perfect diet.