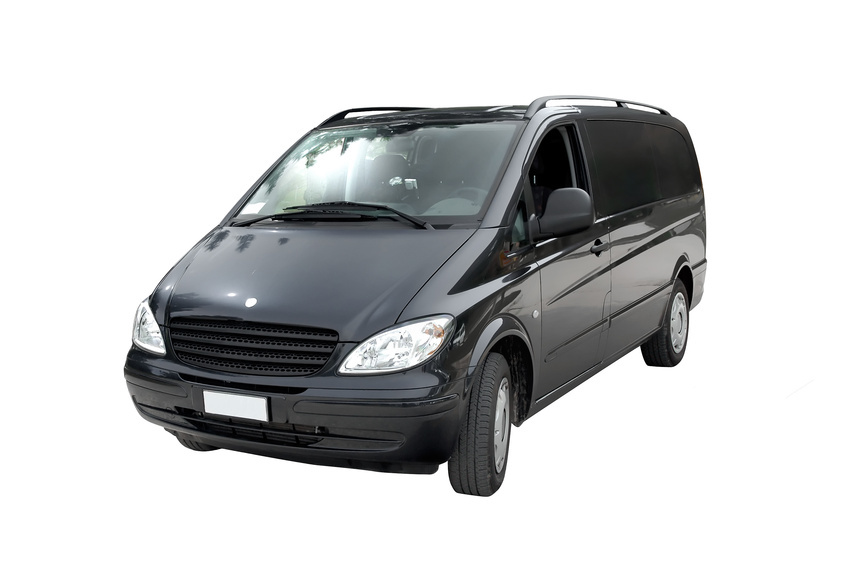 To most people, cars are considered a necessity. Whether in the market for a first vehicle or replacing an older car, identifying what to look for, what type of vehicle to purchase, and where to purchase it can help make the car buying experience a more enjoyable one. It is important to compare things like safety ratings, reliability, and price when shopping. Also other expenses like insurance and repairs need to be considered when purchasing a car.
The Renault Grand Espace is a good option for someone looking for a high-occupancy vehicle. Considered by many to be the first multi-purpose vehicle, the concept was tried several times before the Renault. The Renault Grand Espace combines comfort and reliability with function. It offers seating for seven with space for luggage, and is still a comfortable vehicle to drive. The Grand Espace has a great safety rating according to Eurocap. It can be compared to the Ford Galaxy or the Mercedes R class for things like performance and seating. A new or used Renault Grand Espace can be found in many places, including car lots and the Internet.
Get to Know the Renault Grand Espace
The Espace was originally designed in the 1970's by a British engineer who was working for Chrysler. Before production, Chrysler UK was sold and it was decided that the Espace was too expensive to build. The concept was taken to Renault and the Espace was finally launched in 1984. Renaults are now completely designed by the Renault company. The vehicle has been re-engineered many times, with the most recent changes made in 2012, though the most noticeable changes were made in 2003. Made with 90 per cent recycled materials, it contains weight reducing materials which cuts fuel consumption.
The Renault Grand Espace has room for seven with cargo space in the back. It rides well over the road and manages road noise nicely.With either automatic or manual transmission, the Espace also offers different engine options, which meet French regulations regarding emissions.
The Renault is challenged by new crossover vehicles and big sport utility vehicles, which can offer much the same options, often at cheaper prices. However, if the biggest consideration is lots of seating and space, the Renault Grand Espace is a good choice and a viable option.
Interior
The seats are wide and well-padded so all passengers are comfortable, though the back row has limited leg room. The two front seats and middle three seats swivel 360 degrees, with all of the seats in the back of the vehicle can be removed. In order to achieve a completely flat surface throughout the back, these seats must be removed, which can be cumbersome to do and requires a place to store them if removed. The two rear most seats do not fold down and must be removed completely. Scattered with cubby holes throughout, there are plenty of places to store items and the interior is well finished. The vehicle also offers excellent visibility.
Comfort
The suspension moves well over bumps and interior noise is kept to a minimum. With the wide, cushioned seats, the drivers and passengers alike are kept comfortable if cruising for an extended time, although those in the back row do not have much leg room. The console may be confusing, as the driver sees one information screen and all other controls are hidden. Although the look can be considered futuristic, it may take a few minutes to find specific controls.
Engines
The Renault Grand Espace vehicle offers both gas or diesel options. The standard option is a 2.0 litre gas engine which many feel lacks power despite its desirable gas mileage. Buyers who desire better engine performance should consider the diesel option. Either model comes in a standard or manual transmission and the engine options meet emission standards.
Considerations When Buying a Renault Grand Espace
It is important to consider safety, reliability, and price when choosing a vehicle. Also important is how a car handles. A buyer can compare features across many types of vehicle and test drive several to decide what is most important and the best option. The Renault Grand Espace is seen as reliable with a good safety rating, and the price is competitive among its class of vehicles.
Safety and Reliability
Although there were recalls for some model years, current models are seen as more dependable. It has performed well in the last several years and is seen as reliable. If repairs are needed, parts are rather inexpensive.
What it lacks in reliability, it makes up for in safety. The Renault comes standard with front, side, and curtain airbags. It also offers shielded deadlocks, which prevent the doors from being opened even if a window is smashed. It has an impressive, 5-star safety rating, received by Euro NCAP. In crash tests, the body performed well, standing up to impact and protecting its passengers when hit head on. A driver's knees and upper legs are also protected. In a side-impact crash, most of the impact is below the driver, as is the case with many multi purpose vehicles. The Grand Espace received good marks in a side impact crash. For children, a safer place is the rear, though the passenger air bag can be turned off to allow for a rear facing child restraint seat.
Price
Compared to similar vehicles, the Renault Grand Espace may be priced at the higher end as compared to others in its class, but still comparable. The Ford Galaxy is less expensive and more versatile than the Renault and other options can be found as well. Resale value for the Renault is low, a consideration for any car shopper.
Handling and Performance
The Renault Grand Espace drives well, especially considering its size. It corners, brakes, and steers much like a conventional sedan and offers increased visibility due to the high position and the large windscreen. The standard engine option does not offer a lot of power, but it can be upgraded.
Set a Budget
When buying a vehicle, it is important to set a budget. This may also help in deciding to buy new or used. Consumers should consider the total price in addition to the monthly payments, repair costs, and insurance. Knowing what options are important to the buyer can help determine a price point as well.
Compare Options and Prices
When shopping for the Renault Grand Espace, compare options and prices to other similar vehicles. If buying new, some options are standard and some come with an added cost. If buying used, compare vehicles from several places to find the best deal, and look at different vehicles compared to the Renault Grand Espace.
Other Considerations
It is important to consider insuring a vehicle when deciding on what to buy. Some vehicles are historically more costly to insure, and the Renault Grand Espace may be on the higher end for insurance. Again, when comparing overall cost and a budget, this needs to be remembered.
How to Buy a Renault Grand Espace on eBay
Although sales for the Renault have ended in Europe, it is still possible to find a new or slightly used model. Buying a used model may allow a buyer to find a great deal while still purchasing a desirable vehicle.
The eBay Motors site has listings for all types of vehicles. A search for the Renault Grand Espace results in several choices for the buyer. Be as specific as possible, including the year and even a color if known. If these things are not important, but the price is, arrange the results by lowest price first. If the you do not want to travel or have the vehicle shipped, you can search for cars in a geography convenient to where you reside.
Parts and accessories can also be found on eBay. In a search for these items, narrowing the search using filters and being specific results in more useful results. Be sure the part is an exact match before purchasing. When in doubt, ask the seller a question directly via their seller page.
When buying on eBay, pay attention to buyer feedback. This is a valuable tool when ready to make a purchase. The buyer should be aware of any problems or issues the seller may have had and how many transactions have been completed to know that the seller is a reputable one.
Conclusion
Considered by some to be the first multi-purpose vehicle, the Renault Grand Espace is a seven passenger vehicle with a top safety rating that handles well. It has a spacious cabin that allows room for luggage while not cramping the passengers. With a smooth ride with minimal noise interference, the interior of the Renault has a modern look. It performed well in safety tests, ranking among the highest of those tested. With different engine options, the buyer can find a model most suited to him or her and because repairs can be done inexpensively, maintenance should not be exorbitant.With so many options for buying vehicles, buying a quality car is not hard, whether looking online or at dealerships. With proper research a buyer can find the right car at the right price. For a growing family or for anyone looking for a high-occupancy vehicle, the Renault Grand Espace should be considered a viable option.