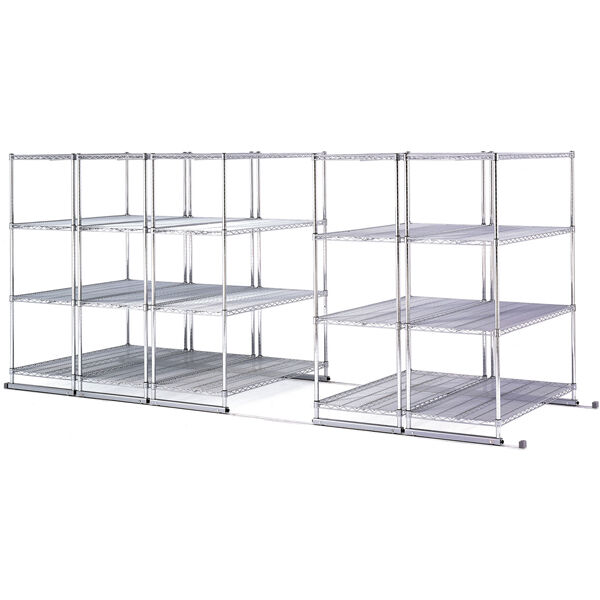 Useful for storing a variety of odds and ends, stands come in many shapes and sizes. A hat or coat stand keeps outerwear neat and tidy, and a TV stand provides a platform for home entertainment. Pot stands keep kitchen utensils close at hand, whereas plant pot stands make it easy to bring the outside in. Whether big or small, modern or antique, for the home or workplace,, buying a stand will inevitably lead to a more organised, clutter-free future. A wide selection of stands can be purchased online via eBay.
A Variety of Stands
Just about anything can be displayed or stored using some type of stand: clothes and shoes, books and games, plants and ornaments, televisions and audio equipment. When intended for home use, stands are often visually appealing, with designs that promote aesthetics as well as functionality. A range of designs enables a variety of stands that are suitable for different uses within the home, for storage or display solutions in the hallway, living room, bedroom or kitchen. Stands also have many uses in a work environment; office furniture, retail display units or hospitality furniture may all benefit from incorporating a stand of some variety. Stands may resemble a small table, or feature hooks or hangers. They may have cupboards, drawers or shelves, and can be free standing or wall mounted. Antique, vintage and retro stands are available in addition to modern furniture. The material used in manufacturing the stand will depend on the type of stand and era of production.
Choosing the Right Stand
Finding the right stand will depend on the intended use of the furniture. Think about aspects such as what space there is available, whether the stand is predominantly for business or leisure purposes, and the level of use the stand will need to endure. Determine the most appropriate stand by considering its features, condition, and materials.
Coat and Hat Stands
Providing a simple storage solution, coat and hat stands feature pegs, hooks or hangers in an assortment of different arrangements, from a variety of materials, to display outerwear conveniently at eye level. Some designs are tall and sleek, while others may be vast, incorporating several additional features. Coat and hat stands can often include means of storing other garments, including hats and scarves, as well as accessories, such as umbrellas and walking sticks.
| | |
| --- | --- |
| Coat Stand | Ideal furniture for home or work, a coat stand is great space saving solution for hanging coats and hats. |
| Hall Stand | A large piece of furniture, a hall stand has extra storage features, such as drip trays, mirrors, or cupboards, as well as space for hanging coats and hats. |
| Antique coat stand | These vintage items, many of which were crafted from wood or iron in Victorian and Edwardian eras, each have a unique history. Check the stand for any damages or signs of wear and look for manufacturer stamps for confirmation that the piece is authentic. Modern reproduction stands are also available. |
| Retro coat stand | Often with bright colours or bold patterns, and made from a variety of materials, including wood and chrome, stylish retro coat stands complement retro home décor themes. |
TV & Home Entertainment Stands
As a central feature in most living rooms, the television stand can range from a simple, small platform for one television, to a large piece of furniture that incorporates storage for associated items, such as DVDs and DVD players, games consoles and games, audio equipment, and speakers.
| | |
| --- | --- |
| Stand | A simple stand is ideal for smaller spaces, designed just to hold the television itself. |
| Wall-mounted Stand | Another space-saving solution, wall-mounted stands display monitors on the wall, requiring no floor space at all. |
| TV Unit | Purpose-designed furniture with drawers, cupboards or shelves, TV units provide a range of storage solutions for every home entertainment requirement. |
| Multi-purpose Unit | Not necessarily designed especially just for televisions, multi-purpose units enable greater flexibility of use. However, they may not have ideal attributes, for example, a space to pass cables through the unit to reach a power source. |
Music Stands
When a musician is playing music from a book or song sheet, a music stand is the hands-free means of reading the notes. Foldable stands are great for easy storage and transportation, while static stands suit places of regular use. These stands are available in a range of materials and colours to suit all tastes. Music stands can also refer to the means of storing or supporting a musical instrument during play, such as a keyboard. Floor standing stands and wall mounted stands for woodwind instruments, brass instruments, string instruments, percussion, and electric guitars enable safe storage of these items.
Jewellery Stands
A sensible way to keep valuables well organised, jewellery stands exist in many shapes and sizes. There are stands designed just for one type of item, such as ring holders or mesh earring stands, as well as stands that can hold a variety of different pieces. Decorative jewellery stands range from elegant models, which complement stylish home decor, to entertaining novelty versions. Some jewellery stands may be available as a gift set with other co-ordinating items. Materials include metal, wood, fabric, plastic, and resin.
Display Stands
In the home, display stands enable private collections to be viewed in their full splendour. Owners can safely display their glassware, trophies, family photographs, or any other collectible or decorative items. Optional display stand features may adjustable shelves, glass cupboard doors, lighting, and locks. Display stands are also ideal for commercial use, enabling easy exhibition of wares. The wide variety of types of display stand suggests there will be something suitable for every purpose. Additional features may include rotating displays, portable displays, adjustable shelves, hooks or pegs, lighting and locks.
Antique Stands
Whatever its intended use, a stand must be both attractive and functional. Antique furniture is an aesthetic alternative to modern creations, and can be equally desirable at home or in the workplace. Discovering the past of an antique stand can be fascinating, each piece being unique in its history. These items may have sustained damages through previous use, and might be more fragile as a result. It is important to maintain antique furniture to retain its use and value.
Buying a Stand on eBay
When making a purchase on eBay, always read item descriptions carefully and pay close attention to photographs to be certain of what is for sale. If buying a used item, try to view the item before making a purchase to appreciate the condition of the item. Check a seller's feedback rating and comments to help ensure a positive transaction. Search eBay's Top Sellers for items for sale by trusted business sellers and individual retailers. Shop around and browse several listings before making a purchase to get the best deal. When collecting an item in person, to avoid causing damage to the purchase, always ensure there is sufficient space in the collection vehicle.
Conclusion
A stand is piece of furniture with a variety of potential uses. Stands are available in many styles, including for clothes and entertainment, in modern and antique designs. The most suitable stand for to purchase will vary depending on individual requirements and preferences. Spend time researching eBay sellers and browse individual listings to increase knowledge and to be confident in making a purchase.