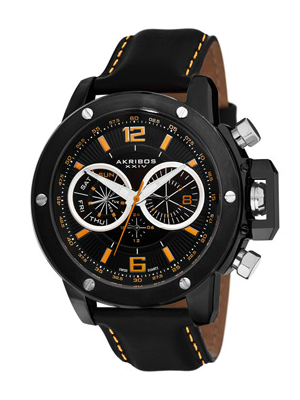 People have many different reasons for purchasing a watch. Whether it is to celebrate someone's graduation or a new job, or to mark a special milestone in a person's life, owning a Swiss watch is a special thing. Swiss watches have had a long standing as being the world's most reputable, well-crafted watches, and still remain number one amongst watches manufactured in any other countries. The Swiss have held a solid reputation as building the strongest, most dependable watches both for quality and aesthetics; therefore, many people worldwide prefer to purchase a Swiss-made watch over any other type of watch. The well-manufactured quality of a Swiss watch, combined with the sleek beauty of the design, makes the timepiece a highly desirable item.
Swiss watches come with a wide range of features, so finding a watch that best suits a person's wants and desires should not be a complicated task. Swiss watches can be purchased from jewellery shops or on eBay. Before making a purchase, it is important for a person to understand exactly what makes up a Swiss watch and to determine which watch best suits one's needs and preferences.
Buying a Swiss Watch
When deciding to buy a Swiss watch, it is important to keep in mind that there is are multiple designs and features. The perfect watch for a person is a matter of preferences, so the following information can help a buyer come to a decision as to which type of watch best suits one's needs. This also changes the price of the watch quite drastically, so before one starts the process of buying a Swiss watch, it is crucial to understand the various features and types of watches to make a wise purchase.
How a Swiss Watch Operates
There are a two main ways a Swiss watch operates. The first is by battery, which is known as a battery-powered quartz watch. Next is a mechanical watch, otherwise known as a hand-wound watch. Both methods of powering the watch provide their own benefits, so to help the buyers select the right one for their needs, it is important to know the features of each type of watch.
Battery-Powered Quartz Swiss Watches
The most common type of Swiss watch operates off a battery. The battery is very small, flat, and round and is located under a protective shield on the back of the watch. Most batteries last up to seven years, and can be replaced either by the owner or by a jeweller (usually for no additional cost). Watches that operate off of a battery are also the most accurate at telling time and do not need to be adjusted manually.
Mechanical Swiss Watches
A mechanical Swiss watch is more complicated. It is made up of about one hundred and thirty small intricate parts, which are assembled by hand. This type of watch needs to be adjusted manually every so often in order for the watch to function properly and accurately display time. Because of the amount of work that goes into constructing a mechanical watch, mechanical Swiss watches can be far more expensive than Swiss watches that operate off batteries. They can also be more expensive to maintain. However, if a person is looking for a collectable item, one typically does not mind paying more for such a well-crafted timepiece.
Types of Swiss Watches
There are three types of Swiss watches to choose from. The first is an analogue watch, which consists of an hour and minute hand. The second is a digital watch, which displays the time in numerical form. Last is a combination of the two, known as an analogue/digital watch.
Analogue Swiss Watches
An analogue Swiss watch tells the time with an hour and minute hand. It is the classic style of a watch and can be worn both casually and formally. The watch itself is made up of electronic components underneath the face, which either function because of a battery or because the owners themselves wind the watch regularly. The hour and minute hands point to numerical symbols that are representative of twelve hour time cycles. Some more formal analogue watches come with the option of Roman numerals rather than numbers. Analogue watches are easy to read and are the most common style of Swiss watch.
Digital Swiss Watches
Digital Swiss watches are much less formal. They are commonly worn among teenagers, but are also popular as a casual option for adults. The face of a digital watch lights up and displays the time in numerical form. With a digital watch, a person has the option to either set the time to a twelve-hour or twenty-four-hour clock.
Analogue/Digital Swiss Watches
An analogue and digital Swiss watch combines elements of both; it has both an analogue clock and digital clock displayed on the face of the watch. Typically this means the digital clock is the main focus of the watch, and there is a smaller analogue clock on either the bottom left or bottom right side of the watch face. In some cases, there are two analogue clocks on the face, one with a twelve-hour clock and the other a twenty-four-hour clock. This is a great option for a person who travels a lot and wants to know the time in different locations. An analogue/digital Swiss watch can be worn both formally and casually.
Features of a Swiss Watch
Once a decision has been made as to which type of Swiss watch best suits the consumer, there are a few more options for one to consider. The more options that are offered, the more customisable a person's watch will look. By determining which features are most appealing to a person before starting a search, shopping time can be cut down dramatically.
Face Size
The face size of a Swiss watch varies quite measurably. There is no one size that is better than another, it is all a matter of preference. The smallest face size is usually seen on women's formal watches, and can be as small at 20 millimetre in diameter. Some of the biggest watches that are currently available can reach as large as 55 millimetre in diameter. These are typically worn by men, but with the latest fashions, it is not uncommon for women to wear large, masculine watches.
Bracelet, Necklace, or Chain
By far, the most popular type of Swiss watches are wristwatches, although pocket and necklace watches are also preferred by some people. Since Swiss watches themselves can be beautifully crafted and are often expensive, the necklace or chain for pocket watches is often made of precious metals to create beautiful jewelleries. In this case, the Swiss watch can be very expensive.
In case of wristwatches, the look of any such timepiece can completely change with the bracelet choice. Some Swiss watches come standard in leather, while others come with a set of bracelets that can be easily changed to match an outfit. Leather bands are typically more casual, while a silver or gold band is more formal. It is common to resize a watch bracelet, which is why most silver or gold options come with extra links. This can be sometimes be done at home or, more commonly, the watch can be taken to a jeweller to be properly sized. The price of the watch varies based on the bracelet choice, with leather being less expensive than silver or gold bracelets.
Water Resistance
Not all watches are water resistant or waterproof, so it is important to read the description under each specific watch before making a purchase. There is also virtually no difference between the two terms. A water resistant watch means that exposure to rain or splashing does not harm the watch, but the watch should never be submerged in water. No watch is a hundred per cent water resistant, so if one anticipates exposure to water, it is best to remove the watch completely, especially if it is an expensive timepiece.
Maintenance of a Swiss Watch
Maintenance of a Swiss watch depends on which type is purchased. Battery-powered quartz watches require little maintenance. The most important thing to pay attention to is if the watch is functioning properly. If the time displayed is incorrect, but the watch is still ticking, it may be time for a new battery. If the hands on the watch have stopped ticking completely, a new battery is required as well. Mechanical watches are often hand-wound. If this is the case, it is important to never over-wind the watch. This could cause a defect in the way the parts function, which is likely to be a costly repair, or could even cause the watch to be irremediably damaged. It is important for one to read the instructions that come with a mechanical watch for the proper way of adjusting it manually.
Determining a Budget for a Swiss Watch
Before the search for a Swiss watch begins, it is extremely beneficial to set a budget. A budget can keep a person on target, and help narrow the search down. With all of the available options for customisation with features, face size, and bracelet options, the price of a watch could vary tremendously. A great way to keep price down is to purchase a pre-owned watch. eBay is the perfect place to find excellent quality pre-owned Swiss watches, and even new watches.
How to Purchase a Swiss Watch on eBay
Once you have determined a budget and decided on features, it is time to begin your search for a beautiful Swiss watch. When purchasing a Swiss watch, eBay is a good place to find a large selection of both used and new timepieces. And with its customizable search parameters, you can easily set your desired price range to stay in budget, as well as search by most popular or specific features. If you are unsure about the features and want to compare the prices of each, you can broaden your search to see eBay's thousands of options.
You can start your search on the eBay home page. Since you have already decided on specific features you are looking for in your Swiss watch, you can type in specifics in the search field. For example, if you are looking for a leather band Swiss wristwatch, simply type those parameters in the search bar and wait for the many results to appear. Another option to consider would be to search eBay's pre-owned options, which could open up a selection of higher-end Swiss watches that may not be affordable when bought new.
Conclusion
A Swiss watch is a timepiece that any person would be lucky to own. The watches are well manufactured, reputable, and highly desirable. Whether a person is looking to enjoy the watch for him or herself, or if one is looking to give the watch as a gift, a Swiss watch is sure to make a statement any person would be proud to make. A watch can be worn for casual, practical uses, or it can be worn to make a statement, both of which would benefit from the quality of a Swiss made watch. It is not uncommon to pass down a watch from generation to generation, and with the exceptional craftsmanship that goes into building a Swiss watch, it is no wonder why people continue to choose Swiss made over any other watch. Whether a person is looking for a battery-powered quartz, mechanical, or an analogue/digital Swiss watch, eBay makes it easy to compare features of each while staying within budget, so buyers can easily find a Swiss watch that meets their preferences and needs.