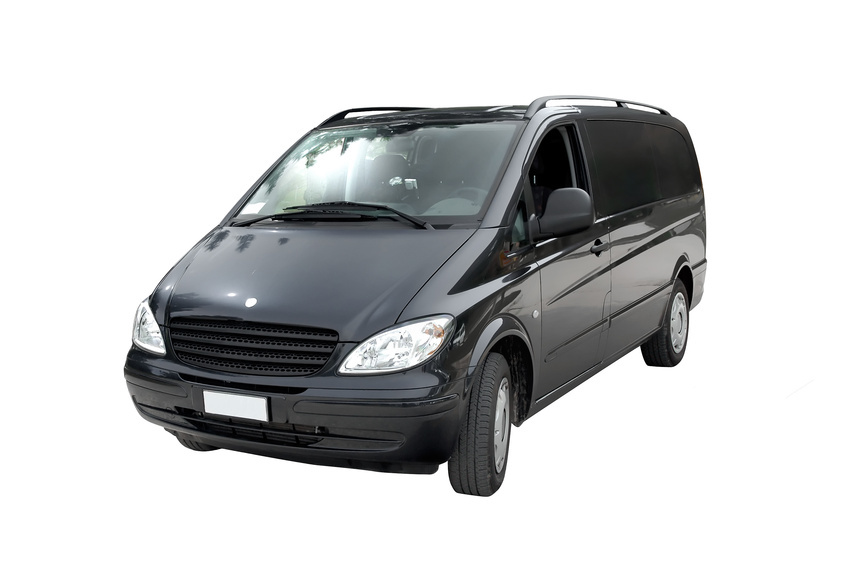 Toyota Previa,, also known as Toyota Estima in its native Japan, is a multi-purpose vehicle that has been continuously produced by the Japanese manufacturer since 1990. The name of the car, Previa, comes from the Italian word for 'preview', and it was used by Toyota as they saw the vehicle as one that would preview future technologies in its category. This is a large multi-purpose vehicle produced by Toyota and buyers can choose from three generations of the model.
The second generation of Toyota Previa is one of the most popular ones in the UK and it is a good choice for those who are looking for a spacious MPV. The standard equipment and generous space make the Previa a fierce competition to other vehicles in its range, including the Chrysler Grand Voyager and Renault Grand Espace. By learning more about the characteristics of the Toyota Previa and differences between versions, buyers can determine whether this car is the right choice for them.
Know the History of Toyota Previa
The first generation of Toyota Previa was designed by David Doyle and Tokio Fukuichi and was initially released in January 1990. The vehicle only had a single sliding door for the rear passengers. Two smaller versions of the Previa, Toyota Estima Emina and Toyota Estima Lucida, were released for the Japanese market. The first generation was available in rear and all-wheel drive versions and featured a seven-seat configuration.
Second Generation of Toyota Previa
The second generation of Toyota Previa was released in July 2000 and it consisted of a slightly modified version of the first generation. Initially, it featured a 2.4-litre petrol engine, which was upgraded in 2002 to a 2.0-litre D4-Diesel engine. In early 2003, an entirely new trim structure was introduced for the Previa. The safety of the passengers was improved as well, with all models featuring twin front airbags as well as front side airbags.
Third Generation of Toyota Previa
Finally, the third generation of Toyota Previa was introduced in 2006 and some of the new features included automatic back-in and parallel parking, a Hybrid Synergy Drive drivetrain of second generation, power-folding split third row seats, and second row track-mounted reclining seats featuring comfortable footrests. The third generation Previa received a facelift in 2009.
What to Look for when Buying a Toyota Previa
When buying a Toyota Previa from the second or third generation, buyers should make sure they have a close look at the technical characteristics of the vehicle. The car is available with both manual and automatic transmission.. Some of the basic features that are present in all versions include four airbags, electric windows all round, digital controlled air conditioning, and a tilting steering column. When it comes to the safety features, the vehicles come equipped with brake assist and anti-lock brakes with electronic brake force distribution as standard. Those who have children could find the double ISOFIX child seat mounts quite useful.
Choose the Optional Features of the Toyota Previa
The optional features of the Previa range are quite extensive and buyers can customise their vehicle quite easily. Five spoke alloy wheels, roof rails, cruise control, and air conditioning featuring separate controls for the rear of the cabin are some of the most popular choices. The vehicle is indeed a remarkable piece of technology. It can be upgraded even more with DVD satellite navigation with built-in Electronic Traffic Avoidance, front and rear sunroofs, and rear darkened privacy glass.
Regardless of the version of Toyota Previa buyers are looking for, they can benefit from three rows of seats. The seats in the middle and at the rear are actually benches that recline and slide back and forth in order to allow users to alter the amount of leg and luggage room. The car can be also purchased in seven-seat form, with the two split-folding benches being removable. There are two sliding doors that allow access to the rear of the cabin, which also features 18 different storage compartments, including deep front door bins and a split-level glove box. Those who are planning on using the car to its full capacity on a regular basis could benefit from installing a roof box as well.
Pay Attention to Parts that May Need Replacement
Overall, the Toyota Previa is a heavy vehicle, which means that parts such as pads and shock absorbers as well as brake discs may be in need of replacement sooner than other models, especially when it comes to a used vehicle. The reason for this is that the weight of the car and that of the passengers or load can put quite a strain on the automatic transmission torque converter or clutch, even when the vehicle is not used extensively.
Tips for Buying a Used Toyota Previa
Generally, in the UK, the number of used car sales is higher than that of new ones each year. There are both pros and cons when it comes to buying a used car and the Toyota Previa is no exception to the rule. It is true that buyers can get to choose the exact specifications they want when buying a new car, along with a full warranty package. There is no history to check and the process of buying a brand new Toyota Previa seems simpler than buying a used one. On the other hand, by choosing to purchase a used Previa,, one can avoid taking the financial hit of financial depreciation that comes with buying a new car. The total price one pays for a used car is probably the most appealing factor to take into account.
There are several things to consider when shopping for a used Toyota Previa. Some of them are identical for any used car purchase actually, including a thorough check of the car's history, some reviews of the seller if buying online, and a price comparison from several dealers or private sellers in order to find the best deal. In addition to these, buyers should also pay attention to the way the vehicle was used. They should ask the seller questions about the type and weight of load they were carrying with the Previa on a regular basis, as this is important in the process of assessing the state of the vehicle.
Avoid MPVs that Have Been Used Commercially
It is seldom a good idea to buy a Toyota Previa that has previously been used commercially. Vehicles that are used for transporting various kinds of goods on a daily basis may not be a good choice because many of the parts and components are often very used and may need immediate replacement. If buyers decide to purchase such a car because they are tempted by the price, they should make sure they budget for replacement parts as well.
Check the Recall History
Another thing to watch out for is the recall history for some of the Previa vehicles. This is important when buying a used car, as some of the recalled vehicles may still be on the market. For the Toyota Previa, there have been three recalls. Two of them occurred in 1991 and they were related to certain windshield-wiper components that were determined as being subject to premature failure, and a failure in the radio that caused short circuits. In 1977, some versions of the Previa were recalled due to oil leakages that occurred at continuous speeds above 121 kilometres per hour.
How to Look For and Buy a Toyota Previa on eBay
Shopping for a new or used Toyota Previa on eBay is an easy way to find the exact version and model you need. Whether you are looking for a second or third generation of Previa, chances are you can find it on eBay with just a few clicks. In order to start your search, type the words 'Toyota Previa&' into eBay's search bar. You can then browse through the several pages of results you get and choose the Toyota Previa that best fits your needs.
One of the main advantages of buying a Toyota Previa on eBay is the fact that you can narrow down the selection according to your preferences. This is especially important when it comes to cars, because there are so many factors to consider, ranging from type of engine to the type of transmission to colour and optional features. If you have a set budget and do not want to go over it, remember that you can choose to see only vehicles that are in your price range.
Conclusion
The Toyota Previa is a good option for those who are looking for a vehicle that combines engineering reliability and design flair. The engine of the car is powerful enough for almost all users and it is actually one of the best MPVs one can purchase on a mid-range budget. Those who are interested in buying a used Previa should make sure they find one that has not been used extensively, either as a family vehicle or commercially.
Buyers looking to buy a Toyota Previa can find these vehicles at local car dealers or online on websites such as eBay.. When buying a car online, some precautions are necessary and buyers should make sure they pay a fair price for the vehicle they buy. Shopping on eBay allows buyers to choose from a large variety of cars and find the right one for their preferences, needs, and, of course, their budget.