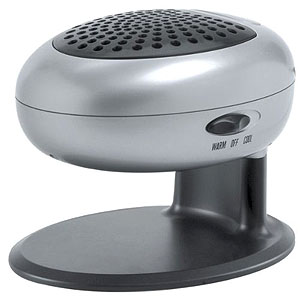 Travel nail dryers are the ultimate solution to the problem of wet nail polish, which seems to take forever to dry naturally. Useful in a range of situations, including travelling for business or pleasure, travel nail dryers are handy and portable. Thanks to their convenient small size and battery powered technology, they are the ideal nail dryer to take on holiday or to events.
Fashion shows, PR events and special occasions are all times when women need their nails to look perfect. By carrying nail polish for touch ups and a portable travel nail dryer, there is no risk of being caught out with chipped, smeared or smudged nail polish – travel dryers dry wet nail polish quickly and are ideal for touch-ups on the go. By shopping on websites such as eBay, it is easy to find travel nail dryers at an affordable price.
How Travel Nail Dryers Work
Most travel nail dryers work by blowing cold air onto nails, which helps speed up the drying process compared to letting nails dry naturally. UV lamp nail dryers use UV light to dry nails and will normally also have a setting for hot or cool air, depending on the type of nails or polish which is being applied. Travel dryers are usually available in a low wattage model (such as 9 watts) – as they are battery powered it is not usually possible to find higher wattage models in a compact size suitable for travelling.
Choosing The Perfect Travel Nail Dryer
When choosing a travel nail dryer, there are a number of factors to consider. Nail dryers that dry one nail at a time are the smallest and most affordable option, but other options to consider are single hand models, which will dry all the nails on one hand simultaneously. Single hand travel models are ideal for events such as catwalk shows, PR events and other situations where nails need to be perfect in the minimum amount of time and can be found online – eBay usually have a wide range available.
When choosing the perfect travel nail dryer, budget needs to be considered as well as when the nail dryer will be used. For those who travel frequently for work or on holiday, the priority will be to find the most compact and portable travel dryer, whereas for events or occasional home use, a slightly larger unit with more power may be a better choice.
Types of Travel Nail Dryer
Although most portable nail dryers are battery powered and use cool air to dry wet polish, it is possible to find UV lamp travel nail dryers on websites such as eBay, which are portable enough to take with you to events or on holiday in some cases. More about the benefits of each type of nail dryer is explained below:
| Type of Nail Dryer | Benefits |
| --- | --- |
| Travel Nail Dryer | Portable, battery operated travel nail dryers are usually extremely compact and ideal for single nail drying on the go. They use a blast of cool air to dry nail polish quickly, reducing the risk of smudging or spoiling a manicure and are ideal for taking on holiday due to their small size and battery powered technology. Popular travel nail dryers include the Monkey Dryer, which is small enough to pop in a handbag and can be found on websites such as eBay. |
| Travel UV Nail Dryer | Mini or travel UV nail dryers provide the technology of UV (blacklight) for drying nails but in a portable and compact package. UV light is ideal for gel nails and Shellac nail polish, and travel UV dryers are perfect for those looking to save money by carrying out their own manicures and pedicures. |
The Benefits of Using a Travel Nail Dryer
When on holiday, the last thing most people want is to be wasting time on their personal grooming. By using a travel nail dryer, multiple coats of polish can be applied in quick succession, allowing for easy touch ups and fast application for a night out or day at the beach.
Thanks to their compact, portable size, travel nail dryers are the perfect way to ensure that nails look perfect on the go and are ideal if travelling for business. Chipped and unkempt nails make a poor first impression when shaking hands with new clients. Battery powered travel dryers are ideal when staying in hotels in the UK or abroad, eliminating the need for bulky travel adaptors to be carried.
Travel nail dryers can even be used out and about to touch up nails quickly, whether the user is on a date or at a business event. By choosing a dryer with a higher wattage, nails will dry even faster and the risk of smudging and spoiling the overall look of the polish is minimised.
Buying a Used or New Travel Nail Dryer
The choice of whether to buy a used or new travel nail dryer depends on the buyer's budget and what features are required. Most battery powered travel nail dryers are much cheaper than their UV alternatives, and affordable options can be found on websites such as eBay.
If purchasing a UV travel nail dryer, it could make sense to opt for a used model in order to save money. On websites such as eBay, used UV dryers are available at very reasonable prices and it is possible to find UV travel dryers in mint condition. Many students or mobile nail technicians will sell their equipment online when upgrading, so it is easy to find a nail dryer for an affordable price.
Travel Nail Dryers for Events
Pop-up events such as gallery openings, catwalk shows and PR events are a great place to use travel nail dryers. Models at catwalk shows and promotional staff at events need to look immaculate from head to toe, and chipped nail polish does not make a good impression. Nail technicians or individuals can carry polish alongside a travel nail dryer to ensure that models' nails look perfect at all times.
Because travel dryers are battery powered, there is no need to worry about plugging them in to use them. So nails can be touched up and dried in a matter of minutes before events start. The use of UV travel nail dryers is ideal for applying gel nails or Shellac polish before an event, ensuring nails are totally dry before makeup is applied and the models get dressed, so that there will be no risk of smeared or smudged nail polish on couture gowns.
Travel Nail Dryers for Pedicures
Portable nail dryers can also be used for pedicures as well as manicures. Slightly larger units that are still ideal for travelling are a great way to ensure that toenails are groomed and polished ready for the beach or a night out wearing sandals. Whilst it is possible to find specialist nail dryers for pedicures, many travel dryers are multi-functional and can be used for both fingernails and toenails. Travel UV nail dryers can even be used for gel nail pedicures.
How to Buy Travel Nail Dryers on eBay
The easiest way to buy Travel Nail Dryers online is to explore eBay. Just visit eBay and go to the drop-down menu of categories, which you will find at the left-hand side of the page. Select Health and Beauty and this will open up a list of sub-categories. Click on Hand and Foot Care, then in the categories menu on the left hand side bar, click on Nail Dryers.From here you can use the search bar at the top of the page to find travel nail dryers.
Narrowing a search further is easy by selecting from a range of refinements including selecting new or used condition and deciding whether to bid on items or opt for 'buy it now' where the nail dryer is available at a fixed price and can be purchased instantly.
There are many different models of travel nail dryer available, and searches can be narrowed using a certain term if looking for something specific. Just type the words related to the search, such as 'Portable Nail Dryer' into the main search box. For further tips on how to search eBay, go to the Search Tips page.
Conclusion
Travel nail dryers are the perfect way to finish off a manicure quickly and without risk of smudging or smearing nail polish. They are ideal for touch ups on the go and can be used by individuals travelling on holiday or for business, as well as being useful at events such as catwalk shows and other important events, where models' nails need to look perfectly polished.
The convenience of travel nail dryers has ensured that they are a popular choice for those looking to keep their nails looking immaculate. Whilst they are usually battery powered and use cool air to dry nails either individually or one hand at a time, it is possible to invest a little more money in a UV lamp travel dryer, which can also be used for Shellac nail polish and gel nails, allowing individuals to create the perfect manicure from the convenience of home or a hotel whilst on holiday.