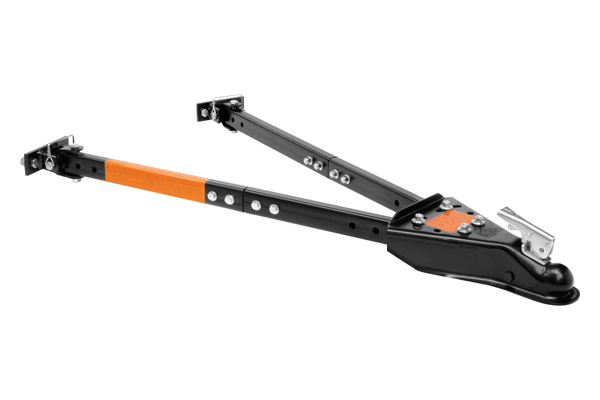 Towing a vehicle requires a number of tools to make the process smooth and safe. Countries have created their own laws regarding towing and towing safety, whether for regulation of the circumstance under which a car may be towed, or for ensuring the protocols are being followed in case of a road accident towing, or for specifying the type of tow bars that are approved by the government. Among the tools used in towing, one integral tool is the tow bar.
There are different types of tow bars, and each has its specific structure which determines its purpose. These types of tow bars can be fitted in most cars, and each type has its set of advantages and disadvantages. Buying a used tow bar of any type has additional advantages. Buyers must be aware of the aforementioned considerations when buying a tow bar in order to know which type is best for their car.
Why Buy a Used Tow Bar?
The biggest advantage of buying a used tow bar is the price. Different tow bars have different prices, but regardless of the choice of type, buyers can save money as long as they buy used. Tow bars are made of steel, and even if steel rusts over time, it is generally robust and durable, so the quality of new and used tow bars do not vary that much. Buying a used tow bar is practical, especially if buyers are eyeing a tow bar at a high-end price range.
Types of Tow Bars
There are different types of tow bars, with each suitable for a particular purpose. The main types of tow bars include flange, swan neck, and detachable. These tow bars are also available used.
Flange Tow Bars
Flange tow bars, even used flange tow bars, are a popular choice in the U.K. This tow bar is characterised by a bolted tow ball. The bolts can range from two to four pieces, with each being 24 mm. This type of tow bar is a popular choice because of its versatility; aside from towing, it can also be used with tow ball mounted accessories, such as bumper protectors, cycle carriers, and every type of stabilisers mounted between the tow ball and the tow bar. Unlike other types of tow bars, the flange is permanently installed on the vehicle.
The advantages of buying a flange tow bar include compatibility with a wide variety of vehicles. Buyers can also choose from a number of tow ball options when buying this type of tow bar. In addition, the tow bar can be adjusted according to a desired height of the car owner. Lastly, a flange tow bar is the cheapest tow bar on the market.
The disadvantages, on the other hand, include blatant visibility of the tow bar and electrics when someone looks at the vehicle. Also, although buyers can choose from different types of tow balls, each option can be expensive.
Swan Neck Tow Bars
The most popular type of tow bar in the E.U. and growing in popularity in the U.K., swan neck tow bars are valued for their simple construction and sleek look. A used swan neck tow bar has the neck and the ball all in one piece. Buyers who prefer a no-nonsense design for a tow bar can choose this one. Its narrow structure makes it less likely to trigger the parking sensor of a car owner.
A swan neck tow bar, just like its flange counterpart, is compatible with most types of vehicles. Also, it is compatible with Alko stabilisers. The tow bar is a discreet- and professional-looking bar that is not an eyesore to someone looking at the rear of a car. Aside from that, it is often competitively-priced. The disadvantage of choosing this type of tow bar is its price when compared to the flange variety. It is slightly more expensive. Other disadvantages include the inability to adjust height, lack of alternative tow ball due to its fixed tow ball design, and although discreet, it is still noticeable.
Detachable Tow Bar
A detachable tow bar looks very much like a swan neck tow bar, but its best advantage is that the neck can be unclipped from the vehicle when not in use. This allows the rear side of the car to have a clean look. It is also almost invisible when attached because of its narrow design. A detachable tow bar is gaining popularity amongst car owners and even now it can be fitted to many types of cars, so it is safe to assume that in the future more vehicles can accommodate such tow bars.
Other benefits from a used detachable tow bar are compatibility with Alko stabilisers, less risk of injury because it can be detached when not needed, and better-looking design as opposed to other types of tow bars. The cons of buying a detachable tow bar are its fixed height and no tow ball options. Also, a used detachable tow bar is generally more expensive than the other two kinds.
Tow Bar Comparison Chart
The table below compares and contrasts the three main types of used tow bars. Tow bars differ in their compatibility with vehicles, visibility on the vehicles, height adjustment, tow ball option, and price.
| | | | |
| --- | --- | --- | --- |
| Type | Flange | Swan Neck | Detachable |
| Distinguishing Feature | Tow bar with a bolted tow ball | Tow neck and ball all in one piece | Can be unclipped when not in use |
| Compatibility | Most vehicles | Most vehicles | Many vehicles though not as many as flange and swan neck |
| Visibility | Visible | Almost invisible because of narrow design | Can be detached, so invisible when not in use |
| Height | Adjustable | Fixed | Fixed |
| Tow Ball Options | Yes | No | No |
| Price | Cheapest | Middle range | Most expensive |
The above table can be a quick reference guide for buyers who are considering options for a tow bar. The table lists the main types only because they are the most popular and thus most widely available tow bars online.
Other Tow Bar Designs
There are manufacturers that produce alternative tow bars. These types offer different things. Some offer remote controlling, others offer compact designs, and others offer different attachment options. As always, pricier ones are better bought used to save money.
Electric Swivelling Tow Bar
Produced by Westfalia, this type of tow bar is new on the market. It is horizontally-positioned under the back side of the car, and when a button is pressed, the tow bar flicks out and assumes a vertical position. The neck and the ball are pre-fitted.
Compact Tow Bar
A compact tow bar is relatively small and cheap. It is detachable and fitted to the vehicle horizontally. It has a smaller neck and thereby is more compact.
Pin and Nut System Tow Bar
These new versions of tow bars are similar in design to the detachable tow bar. The only difference is the pin system tow bar is secured with a pin and a spring leg, while the nut tow bar is secured with a nut.
Tow Bar Sockets
In addition to tow bars, vehicle owners can buy tow bar sockets for different purposes. There are three different types of sockets used in the U.K. These sockets are seven pin (12N), seven pin (12S), and ISO 13 pin.
Seven Pin (12N)
The seven pin 12N socket is the most common and cost-effective socket available in the U.K. It can power anything that requires road lights, such as lighting boards, caravans, cycle carriers, plant and garden trailers, and horseboxes. A seven pin (12N) socket meets all regular towing requirements.
Seven Pin (12S)
Having been used in the U.K. for a lot of years, this type of socket is also reliable, providing a switched and permanent power supply as well as reverse light function. When the engine is turned off the permanent power activates the interior lights, and when the engine is running, the power supply is switched to charge the caravan battery. A 12S can be distinguished from a 12N by its grey flip cover.
ISO 13 Pin
The ISO 13 pin variety has the size of a seven pin connector, and it has the functionalities of both 12N and 12S sockets. It has a twist-lock system for a sealed connection. This type of socket is an industry standard for caravans and trailers.
Buying a Used Tow Bar on eBay
Buying tow bars is faster and smoother when done on eBay. Whether you are looking for a flange,, swan neck,, or detachable type of tow bar you can sure find them on eBay. What is great about the site is that you can find a great number of used tow bars that suit your needs.
When looking for a used tow bar on the site, you have two options. One is to do a direct search by typing the keywords with the word "used". Another option is to learn the filtering system of eBay, which is very easy, to generate a list of used tow bars.. In addition, you can use eBay's system to fine tune the search results, showing only a list with your preference such as a "used flange tow bar", "used Tow-Trust detachable tow bar" or "used Vauxhall swan neck tow bar".
Moreover, it is always better to deal with top-rated sellers on eBay because they have the credibility and experience to transact smoothly and quickly with you. Top-rated sellers on eBay can also provide you with free shipping at times. Furthermore, if you have any concerns about the technical aspect of the site, you can always find a helpful customer support on the website.
Conclusion
A tow bar is a very useful tool. Three main types are the flange, swan neck, and detachable tow bars. Both the flange and swan neck are very common in the U.K., while the detachable variety is growing in popularity. The flange tow bar offers a tow ball option, the swan neck provides a sleeker design, and the detachable gives invisibility when not in use. The main types of tow bars also differ in price and height adjustment. There are other designs for tow bars. Although all of them are offshoots of the main types, some provide remote controlling, while others provide compact designs and different attachment options.
A used tow bar comes aplenty, and buyers can choose from several options. When buying a tow bar and thinking of its quality, it is really not important if the tow bar is new or used because tow bars are made of durable and robust material. For this reason, the quality of new and used are almost similar, with the used tow bar having the additional benefit of cheaper price.