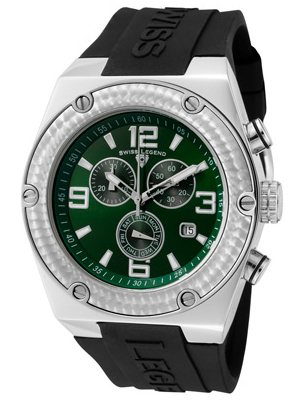 Wristwatches are practical accessories that can also add an element of style to an ensemble and make as bold a fashion statement as any item of jewellery, pair of shoes, or handbag. Featuring both digital and analogue designs, diverse features, and styles that range from the professional to the recreational, wristwatches today function as appropriate accessories for any individual in a wide array of settings.
When selecting a wristwatch for purchase, a consumer has to make several decisions as to the functionality of a watch and how it complements his or her particular sense of style. Knowing the varieties of watches that are available and the different technologies that are used in timepieces helps consumers make a more informed and suitable choice during their purchasing process. Buyer also benefit from an understanding of the best retail options for finding and buying wristwatches, and eBay is at the top of that list of options.
Different Timekeeping Methods Used in Wristwatches
The timekeeping method in a wristwatch can be driven by either a mechanical or electronic design. Mechanical watches have an analogue face with two or more hands for telling the time, while an electronically-driven watch can have either an analogue face or a digital one. Either method can have both aesthetic and functional appeal to certain consumers.
Mechanical Timekeeping Methods
The first wristwatches were all mechanically driven, and they utilised a series of gears, springs, and wheels to rotate the hands on the face of the watch in a measured fashion that kept pace with standard time. This type of timekeeping is not 100 per cent accurate, but it is still popular today due to the appeal of a mechanical watch's intricate internal workings and design.
Manual mechanical watches require the wearer to regularly wind the mechanism to keep the gears running and the timekeeping accurate. The physical winding performed by the owner of the watch powers a component called a mainspring to keep the inner gears turning.
Automatic mechanical watches are more common today and feature a winding rotor that responds to the natural movements of the wearer's body and wrist. This, in turn, powers the mainspring into action automatically and does not require the wearer to regularly wind the mechanism.
Electronic Timekeeping Methods
Quartz watches use a quartz crystal to control an electronic oscillator that regulates the mechanisms of the watch with a good deal of accuracy. Quartz wristwatches are more accurate than mechanical timepieces, and they come in analogue versions that have the classic face of a wristwatch with rotating hands. Digital quartz wristwatches have a digitised display, and they also come with additional features, such as a chronometer, calendar, calculator, and more. There are also analogue-digital varieties of wristwatches that combine analogue hands with digital displays on the face of the watch.
Battery Cells in Electronic Wristwatches
When shopping for a wristwatch, consumers should be aware that electronically-driven wristwatches require small batteries. Replacing these batteries can be as simple as rotating an exposed battery on the back of the watch out of its port and inserting a new one, or it could be more complicated with the battery enclosed inside the watch. These watches typically require the aid of a jeweller or watch repairman to change out the battery cell.
Wristband Choices and Wristwatch Styles
Several varieties of wristband and wristwatch styles may directly affect a consumer's selection. Wristbands vary from the comfortable and convenient to the elegant and ornate. Knowing about the various types of wristbands available for wristwatches helps a consumer narrow down appropriate wristwatch choices.
Bracelet Wristbands
Bracelet wristbands feature a series of links that join together to form a band. Several of the links on a bracelet wristband are removable, which allows the wristwatch wearer to adjust the size of the watch to the size of his or her wrist. Bracelet wristbands are often made from stainless steel, titanium, or ceramic, among other materials. They typically have a latch or clasp that locks the watch into a particular size.
Strap-Style Wristbands
Strap-style wristbands are solid pieces of leather, canvas, or plastic that fasten using a buckle, much like the one found on a belt. Strap-style bands are much easier to fit to a particular wrist size than a bracelet wristband, but they can stain and stretch much more than a bracelet wristband, especially when they are made from leather.
Jewelled Wristbands
Some women's wristwatches feature a band that is either embossed with jewels or is constructed out of a series of beads. These jewelled wristbands give a watch a very dressy and elegant look, which makes watches with these wristbands ideal selections for evening events or dressier daytime affairs.
Ceramic Watches
Ceramic watches typically have a bracelet-like wristband, but the material is ceramic instead of metal. The watch and the wristband are usually manufactured from the same colour of ceramic. Ceramic has become very prominent as a watch material, thanks to its premium scratch-resistance and the smooth, streamlined shape it creates. The bold, almost candy-like look of a ceramic watch makes a very bold fashion choice for a consumer.
Titanium Watches
Titanium watches have also become a popular selection, especially for men. Titanium is rust-resistant and is a sturdier alternative to stainless steel, which makes it a good choice for outdoor and sports watches. Titanium watches have a classic, timeless look that exudes quality and style that is appropriate for either day or night wear.
Stainless Steel Watches
Stainless steel watches are a good choice for daywear and sports watches. The stainless steel gives the watch a polished look, but it is not a particularly long-lasting material. Stainless steel watches are rather versatile and can be worn in a variety of settings.
Waterproof Watches
Many sports watches and even some dress watches are designed to be either water resistant or waterproof.. The resistance of a watch to water is usually indicated by the number of metres it can be submerged and still function.
The following chart lists the most common waterproof ratings, along with a description of the rating's capabilities:
Water-Resistance Rating

Characteristics & Capabilities

30 m

Splash-resistant and somewhat water-resistant

Should not be submerged by swimming or diving

50 m

Good choice for swimming or rafting

Not recommended for diving

100 m

Suitable for demanding water sports, such as surfing, snorkelling, and sailing

Not good for diving

200 m

Reliable choice for professional marine and water activity

Appropriate for diving in some conditions

100 m to 300 m

Reliable choice for scuba diving at any depth that does not require helium gas
When shopping for a waterproof wristwatch, consumers should confirm a watch's depth capabilities with a vendor. Some watches may use a different ratings scale, so consumers should always make sure to confirm a watch's performance if they are going to be using it in demanding water environments.
Various Accents on Wristwatches
Wristwatches may feature an array of details and style accents that drastically change the look of the watch. The addition of gemstones, bezels, and dials are popular examples.
Gemstone Accents and Bezels
Dressy watches often come with a bezel that is lined in gemstones or faux gemstones. The bezel of a watch is the ring that encircles the outside rim of the watch's face. Watches can also have gemstones under the glass on the face itself, possibly in certain number positions, such as 12, 3, 6, and 9. Gemstones called cabochons are also sometimes used on the winding element, also known as the crown, of the watch. Cabochons are smooth, polished stones that blend in seamlessly with the crown itself.
Dials on Sports-Style Watches
Many sports-style watches have dials on the outside of the face. These dials may be actual functional devices that can be used for specific tasks, such as setting a timer, while other dials are simply decorative.
Buying Wristwatches on eBay
eBay is a sizable resource for buying wristwatches online. The site brings countless vendors and consumers together to enjoy a selection of watches that is virtually guaranteed to appeal to any customer. When you go to the eBay site, use the search interface that is conveniently located on every page to enter an appropriate keyword term, such as 'diving wristwatch&', to begin looking through the relevant listings. You can also use eBay's Advanced Search option to run a more focused search.
Evaluating Sellers on eBay
After you find a listing that seems particularly suited to your needs, take some time to get to know the seller of the item by evaluating the vendor's past auction history and reviewing the feedback comments submitted by other customers. You can access this information on the seller's page by clicking on the highlighted seller name on the listing page. These details may help you decide if a seller is likely to provide you with a high level of customer service and a good product.
Conclusion
Wristwatches today are a very diverse accessory that brings both function and form into a wearer's life. They can help an individual explore the depths of the ocean and keep time on runs, or they can just function as an elegant and useful accent for both evening ensembles and daytime looks.
Consumers who are looking for wristwatches of any type, including dress watches with leather wristbands and ceramic watches with bracelet bands, can find them on the impressive online marketplace, eBay. The site brings together corporate vendors and private sellers to create a large catalogue of options that can easily be searched using eBay's user-friendly search interface. Once a consumer zeroes in on a relevant wristwatch that fits his or her needs, the consumer needs to take a moment to evaluate the seller's customer satisfaction history before quickly and easily completing the purchase and taking home the perfect new accessory.