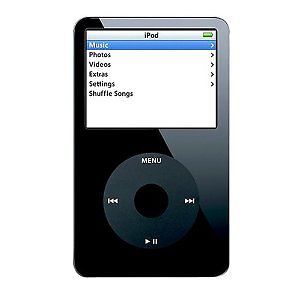 As the reach of technology spreads into an increasing portion of everyday life, both the way in which it is purchased and the way people use their devices have changed. In terms of usage, most will list both portability and connectivity as the two most fundamental requirements of any new device. The ability to listen to music on the go is important to customers, while the necessity to use a new device with ease, and in conjunction with existing items, will inform most new purchases. The impact of technology is most obvious when considering the first point, however, which is how products are purchased.
Online shopping is a significant portion of the overall retail market and is perhaps best suited to purchases of electronic items and consumer technology. As every unit is manufactured to an identical set of specifications, customers can shop with confidence, knowing that, for example, a new mp3 player with a USB connection will interact seamlessly with the USB port of a laptop computer. Secondly, online retail is cheaper for vendors and allows the seller to pass on savings to the customer. One of the most significant factors in internet shopping's rapid growth is the comparative low cost of goods. The following guide will aid any customer looking to buy a portable mp3 player online.
Buying an iPod Online
Amongst the latest generation of personal music players, the Apple Inc. iPod is perhaps the most established name worldwide, accounting for more than 70 per cent of the global market in 2007. The reason for the unquestionable dominance of the iPod is not simply a matter of strong marketing campaigns and brand loyalty; the product itself has proven to be reliable and to boast the most advanced features with each newly updated model that has been made available. This means that customers who buy an iPod can be confident of receiving a product which addresses all of the primary concerns: reliability, simplicity, and connectivity.
Features
Apple has devised several series of iPod products. Each is designed to offer a separate set of functions which are ideally suited to different listening habits. The following table identifies the main product families and details some of the key technical specifications which may inform any purchase.
| | | |
| --- | --- | --- |
| Model | Description | Ideal For |
| | The original iPod has been manufactured since 2001. The earliest models provide as little as 5GB of storage space. Most recent models offer up to 160GB capacity. Classic devices provided only FireWire connectivity until the fourth generation, when USB was also offered. Classics provide an LCD monochrome screen and circular control wheel for navigation. | The last Classic model was released in 2007. Although still available from many retailers, the technology is older, and therefore less expensive. The Classic may be an appropriate choice if choosing a pre-owned device. An iPod Mini was also launched in 2004 which provided a more compact screen and alternative control mechanism. |
| iPod Nano | The iPod Nano is designed for portability and quick, simple use. This is reflected in the minimised size of the device, the low storage capacity (between 1GB and 16GB) and power consumption, and a single (USB) connection port. Later models of the Nano operate via a touch screen technology control. | Due to its size and comparatively long battery life, the Nano is designed to offer an adaptable device which is ideal for journeys and travelling. Older models may be found in the Used and Pre-Owned sections of eBay for very competitive prices, while the most recent models with touch screen facilities are still available as New and offer video playback options (7th Generation onwards) |
| iPod Shuffle | The iPod Shuffle is a compact music player with many options removed to allow for the smallest, lightest device. The Shuffle provides limited capacity (from 512MB to 4GB) and only facilitates a randomised playback, or shuffle mode. The earliest models included a direct USB connection, much like a Flash drive memory stick. Later models required a docking station or cable connection (also USB). | The Shuffle is designed to be fast to load music and to play songs in a random order. It has no additional controls or features. While limiting, the Shuffle is ideal for use while running, in the gym, or commuting and was amongst the first lifestyle players which was designed with specific day-to-day situations in mind. |
| | The most advanced iPod available, the Touch offers touch screen interaction, as well as video, gaming, email, and PDA functionality. It is the most versatile iPod device currently on the market, with a price to reflect that. | iPod Touch is designed to bridge the gap between the iPod brand and the iPhone range of Apple products. Although the iPod touch does not include smartphone capabilities, it has a similar outward appearance, and its high specification build offers many of the multimedia functions of the iPhone. It is most suitable for customers interested in devices which do more than simply play music. |
Online Purchases on eBay
Once the technical aspects are decided upon, it is a simple matter to find the right product on eBay. As one of the largest established online marketplaces, eBay has a set of tools which allow both customers and sellers to complete transactions securely and swiftly.
New and Pre-Owned Goods
One of the most important factors to keep in mind when purchasing goods on eBay is that it provides a service for vendors to sell pre-owned and used goods. There are benefits and limitations to purchasing second hand products, which every customer should bear in mind. A used item may be markedly lower in price than a new item but at the same time is likely to show some cosmetic signs of prior use. Always contact a vendor before completing a transaction for used items to ensure full understanding of any damage or signs of wear. The customer is never liable for loss of money for receiving faulty items or items misrepresented in the listings page.
Auctions and Buy It Now
Similarly, there are two different selling options on the website. eBay caters for both sales and auction format listings. Sales are listed with a Buy It Now option against the cost of the item. This is just the same as any other online transaction. The customer clicks the purchase button and sends the full payment, and the vendor immediately sends the item. Auctions are slightly different. The price usually starts lower, and customers place bids. At the end of a fixed period (which is displayed on screen) the customer who placed the highest bid wins the item. Although this is slower than an instant payment option, it does mean that the customer may sometimes pay far less for an item, especially if there are no other bidders.
Payments and Buyer Protection
Payment security is of the highest priority when shopping on eBay. It is recommended that all customers use Paypal, and all vendors are required by the site to accept this as a payment option. Paypal provides buyer protection against lost, damaged, and mis-sold items. It is recommended that customers use Paypal when purchasing iPods online. Under no circumstances should payments be made by sending cash through the mail.
Delivery and Other Services
Most listings will provide exact details regarding postage and delivery. An iPod is a small, lightweight, though expensive item. It is quite likely that the vendor will dispatch this item via standard mail, though with a signature being required on arrival. Ensure that there is somebody to receive the item when it arrives, and request a tracking number from the seller.
Finding iPods on eBay
eBay has many thousands of separate items listed at any one time. The site is designed to allow customers to browse specific goods quickly and easily. Items are categorised into sections, meaning that time is not wasted browsing through unrelated products to find the ideal model. When searching for iPods, the first place to look should be in the designated iPods & MP3 Players and iPods & MP3 Player Accessories categories. This refines the search to list only the most relevant products currently available. It may be possible to discover iPods in other areas of the site, however. For this reason, it is always a good idea to look into the more general audio-visual categories, such asSound & Vision,,Home Audio & HiFi Separates,, and Other Sound & Vision.. Do not forget that the most advanced generations of the iPod Touch are also capable of playing games and sending email, and are classed as Personal Digital Assistants (PDA). Any customer looking to purchase a newer model iPod Touch may discover relevant items listed withinMobile Phones & Communication and PDAs.. Although iPod Touch is not a smartphone, it does offer many of the same capabilities.
Conclusion
A portable music player is a personal device which can be used in many different circumstances and ways. The vast number of differing models on the market is a response to this. However, it can mean that a customer is overwhelmed by choices when making a purchase. This guide provides some general information regarding the different models of iPod currently on the market and explains the best practices for shopping on eBay. By following the advice, every new customer should be able to find the ideal product in no time and complete their purchase with a swift and secure online payment.