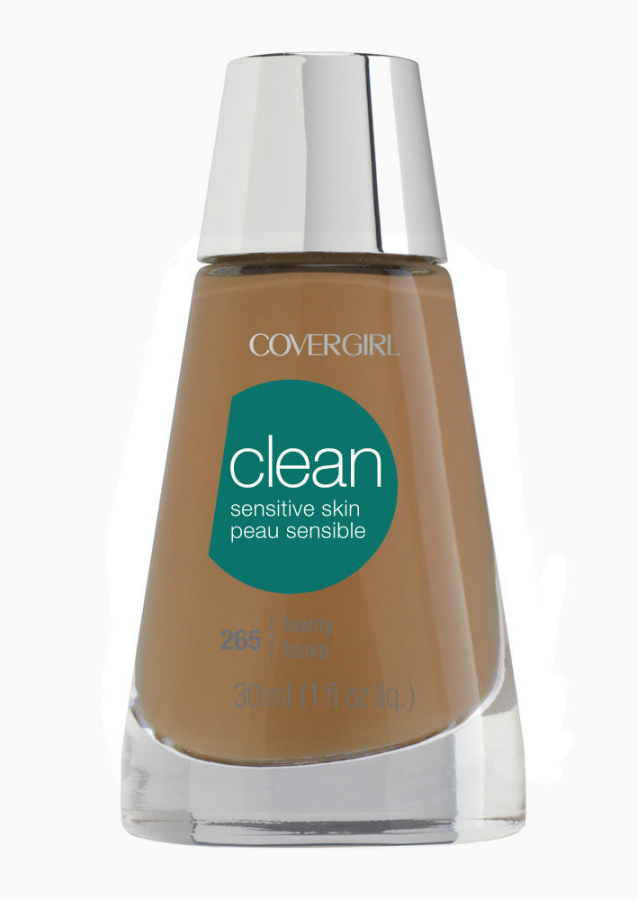 Acne is a common skin complaint that can break out at any age - from those going through adolescence to adults who have suffered from it their whole life. Acne can be aggravated by hormones, stress, a poor diet, a build-up of bacteria and the skin over-producing oil.
However, there are many options available when it comes to improving the appearance of acne and covering face blemishes. In addition to products that work at the source of the problem, like facial wash and masks that open up the pores and wash away dirt, there are cosmetics that are designed to conceal the appearance of spots and inflamed skin.
These products range from concealer sticks to full-coverage foundation, and can be found on the high street and also on online bidding sites like eBay. The choice and reliability available on eBay make it the key player in the market for products that help cover face blemishes.
This guide will talk the reader through:
The origins of products that cover face blemishes.
Features of products that cover face blemishes.
Whole-face coverage / partial-face coverage.
How to cover face blemishes.
Customisation options
This guide will also weigh up the advantages and concerns about products that conceal face blemishes, and will help the reader become better informed and make the right purchasing decision on eBay.
Origins of Products That Cover Face Blemishes
Concealing acne has been a pre-occupation of millions for centuries, as the skin complaint has always existed. As the cosmetic industry has got bigger and the ingredients more powerful, there has been more potential and more invention when it comes to acne-fighting products.
As a result, there are numerous brands, products and techniques available to help people conceal the symptoms of skin complaints like acne. Most of the products available now are equipped with strong ingredients and painkillers to fight acne at the source, as well as coming equipped with subtle coverage to hide spots.
Features of Products That Cover Face Blemishes
There are many different products available on eBay that are designed to cover face blemishes. Products that cover face blemishes share the same core features:
| Core features | Example |
| --- | --- |
| Concealer | Conceals redness |
| Antibiotics | Reduces the appearance of swelling |
| Concealing make-up a tube or pot | Can be applied quickly |
| Versatile | Can be layered up with other products and cosmetics |
| Breathable | Good for hot weather |
However, not all products are the same. In fact, products can loosely be categorised into either whole face or partial coverage.
Whole Face Coverage For Face Blemishes
There are foundations available on eBay that cover the whole face and neck, and these come supplied in tubes or pots for the user to use on a daily basis. They are designed to last for months without running out, and come in different skin shades.
Popular designers of these foundations on eBay include Flos-Lek and Clinique. These foundations are anti-bacterial and some are even primarily made up of natural ingredients. For example, the company Flos-Lek create their foundations out of sustainable, organic ingredients where possible. Full-facial coverage foundations have many features, including:
Lightweight and breathable coverage
Evens out skin tone
Camouflages pigmentation caused by scarring
Moisturises irritated skin
Other brands of full-face coverage foundation include:
Rimmel foundation
L'Oreal foundation
Clinique Moisturiser and foundation
Body Shop soothing foundation
Dermalogica spot control foundation
Skin79 foundation
Partial Face Coverage for Face Blemishes
Other products on eBay include those designed to give partial coverage. For example, if the user has scarring across their cheeks but not their forehead and chin, they may choose to use a specific concealer. Pure Pearl is a product that is designed to cover and treat specific parts of the face affected by acne, as an example. It is an organic item that is for those with oily skin or red, irritated cheeks caused from the skin condition rosacea. It is applied externally to the skin and it tones and smoothes the skin over time. These partial face concealers have many features, including:
Customisable
A quick fix to emerging acne
Subtle
Breathable
Other examples of full-face coverage foundation on eBay include:
Arche cheek powder
Avon ClearSkin concealer stick
Green People concealer
Murad concealer
Clearasil tinted spot concealer
How to Cover Face Blemishes
The application process of acne-fighting products on eBay is relatively straightforward. When it comes to buying products to deal with acne, the user is given a lot of choice. This section will explain how coverage is applied, how it can be combined and how it is removed.
Applying Full-Face Coverage
Foundation designed to cover the face and neck on eBay often comes in a bottle, tube or pot. This can be applied with fingers but, to produce an even finish, it is recommended that the user applies the foundation using brushes and soft cotton wool pads to soak up any excess foundation. The first step that needs to be taken is to make sure that the colour of the foundation matches the user's skin tone.
Once this has been confirmed, squeeze out a small portion of liquid and start to brush this out from the nose to their cheeks and forehead with a clean, sanitised brush or pad. It is also possible to purchase various Powders to dust over the applied foundation, and this will help the foundation sit on their skin for a long period of time. For example, if it is a hot day and the skin sweats, the extra coverage of powder will soak up the oil instead of the liquid moisturiser melting.
Applying Partial Coverage
Partial coverage is more complex, but again relatively simple once the user has had a bit of practice. For instance, if one were to use a concealer pen – such as YSL's light reflecting pen – the user will first need to identify the area or spot that needs coverage. Carefully apply a small portion of the concealer around the spot and on top of the spot. It is important to coat the surrounding area and not just the spot, as this will probably have swelled up and reddened with the spot. Covering the space around the spot will also help the concealer blend in with the skin, as concealers are typically one shade lighter than the user's skin.
Mixing and Matching Coverage for Face Blemishes
Coverage need not be either partial or full-face. In fact, it can be anything the wearer wants it to be. For example, if the wearer has developed acne or a skin complaint on their neck and not their face, the range of shades of foundations enable the wearer to pick the right shade for their neck and apply it there.
Similarly, what are labelled Face Foundations on eBay can be applied onto other areas of the body too, such as legs, if the user is concerned about scarring and wants to conceal areas that might be exposed in the summer.
Removing Coverage
There are various make-up removers available on eBay. For those suffering from face blemishes, it is best to select a specific remover that tackles the cause of acne as well as removes make-up. For instance:
Dermalogica
Neutrogena
Freederm
All produce facial washes and make-up removers that not only wipe off the make-up, but also deeply cleanse the skin and prevent whiteheads and blackheads from surfacing.
Apply the make-up remover every day and be careful to keep the skin clean afterward. This is because even touching the skin can cause the build up of bacteria to begin again.
Benefits of Products That Cover Face Blemishes
There are numerous benefits when it comes to products on eBay that hide face blemishes.
For the wearer, the product can boost self-confidence because the product is designed to conceal the symptoms of acne and skin complaints. The product, whether it is a partial of full-face foundation, is also created to last for a long time and be suited to different skin types - useful especially in the summer or through changeable weather conditions, when the skin may sweat or dry out.
Concerns of Products That Cover Face Blemishes
However, it is important to recognise that every product is different. Intense foundations that give full coverage, like Freederm Moisturiser Oil, might be effective for someone with dry, cracked skin. On the other hand, this would not be as beneficial for someone suffering with oily skin. It may make the problem worse. Therefore the amount of choice is not a negative aspect – the amount of choice means that the user can search very specifically on eBay to find the right product for their skin.
How to Buy Products That Cover Face Blemishes
Buying products to cover face blemishes on eBay is simple. Select the Health and Beauty category from the main page. Then click on the sub-category Skin Care, and scroll down to locate the Acne & Blemish Controlsub-category.
eBay then presents the user with a plethora of results and products. It is recommended that the user type in specific products they are interested in into the search bar, and eBay will then bring up the relevant results within the Acne & Blemish Control section.
Conclusion
You can choose from thousands of products from authorised sellers on eBay, who sell quality products and have good feedback. This is advantageous because, unlike high street stores that have a high mark-up on products; sellers often sell products at a heavily-discounted rate and some offer free postage and packing, making the purchase much easier.
It is also possible to opt to pick-up and pay from a local seller, which might make the process more convenient for both parties involved. In addition eBay offers bundles, meaning that you can buy multiple products at a discount or purchase lots of different products sharing the same goal – for example, a kit of products that help conceal face blemishes.
Therefore, buying products that conceal face blemishes is quick and easy on eBay. The easiest part is knowing what to buy – the hardest part is settling on just one product.