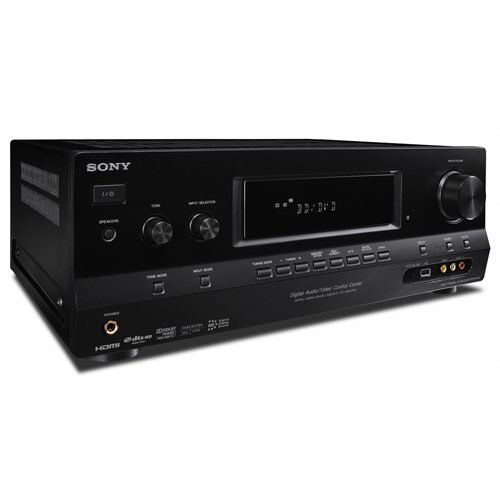 Digital receivers are devices that receive and decode television services transmitted via cable, satellite, or terrestrial antennas. The receivers can either be integrated directly into a display device or function as independent devices, such as set-top boxes. Most televisions signals are digital, with the analogue ones still existing in small numbers in various areas of the UK. Digital receivers convert the digital signal into an analogue one, thus allowing consumers to receive digital television broadcasts on analogue televisions.
A new digital receiver is seen by many as an investment that should last for the years to come and for this reason the buyer should do as much research as possible prior to purchasing one. Buyers who are looking to purchase a digital receiver should take into account the technical specifications of the receiver as well as the functions of their TV. The receivers are generally easy to install and there is no need to get the help of a specialist. Learning more about the way digital receivers work can help users make an informed choice when shopping for such a device for their home.
How Do Digital Receivers Work?
Digital receivers are electronic devices that cannot work on their own, in the absence of a cable or satellite subscription. As satellite TV is only available in most countries by paid subscription, the TV signal sent via satellite has to be encrypted in order to be available just to subscribers. The mere fact of owning a satellite dish or digital receiver is not enough to watch the channels offered by a certain satellite TV service. One needs to subscribe to a service prior to being able to watch TV shows on satellite. Each digital receiver has a chip that decodes the signal for users, who are then able to watch their favourite shows on their TVs.
There are several TV signals for digital satellite, with the most common of them being MPEG-2 and MPEG-4 formats. The receiver converts the digital signal into analogue, in order for an analogue TV to be able to output images and sound. Conversion is only necessary for older TVs, as newer models are especially designed to support digital signals.
What to Look for When Shopping for Digital Receivers
Aside from their simple function of processing the digital signal from cable or satellite, digital receivers also have other features that may prove helpful for the users. One of the most popular extra features of digital receivers is the capacity to record digital video. By having an internal hard drive incorporated in their box, digital receivers work just like personal computers by storing a TV show or any other kind of video content and making it available to be viewed at a later time.
Choosing the Right Connections
When it comes to choosing the right connections, users should make sure the cables they buy are enough to handle all their system components. The majority of digital receivers come with connections for DVD players, cable or satellite boxes, and VCRs, but if a buyer plans to connect a video game system, a digital video recorder, or a digital camcorder, they need to make sure they have enough inputs for all these devices as well. Most pieces of video equipment can be connected through standard composite connection cable. However, if one is looking for better image quality, S-video connections might be a more appropriate choice.
Choosing the Hard Drive Capacity
The hard drive capacity is an important feature to take into account especially for users who enjoy recording multiple shows in order to watch them at a later date. The hard drives of digital receivers work in the same way as their PC or laptop counterparts. The size of the files one can stock on such a hard drive depends not only on the duration of the TV show that is recorded, but also on the image and audio quality. A good choice for someone who would like to record a few shows on a weekly basis are digital receivers with a hard drive capacity of 250-500 GB. If one is not planning to record too much, a digital receiver with a capacity of 100-250 GB would suffice. Buyers should remember that digital receivers with high capacity hard drives tend to be more expensive.
Choosing the Sound Options
When it comes to the audio part, numerous digital receivers come with built-in surround sound decoders and generally there is no need to do anything else about it. However, buyers should make sure the digital connection for sound of the system components is a match for the receiver's input connection. This can either be a coaxial or optical connection. Regardless of the connection type, buyers should make sure the cable matches at both ends.
Types of Digital Receivers
Digital receivers come in several types and they are usually categorised according their signal. The signal can be either analogue or digital, even though there are very few analogue channels available on satellite nowadays. The vast majority of television signals are digital and they need to comply to the Digital Video Broadcasting project (DVB) standard. This is a consortium of network operators, software developers, broadcasters, and manufacturers whose main purpose is to design global standards when it comes to the transmission of digital television.
Buyers can opt for digital receivers that provide standard digital or HD digital signal. This should be chosen according to one's preferences, but also with the type of TV one owns in mind. TVs that support HD signal would certainly benefit from getting signal from a HD digital receiver, even though they can work well with standard digital signal as well. Some of the most common characteristics of HD receivers include on-screen programming, Dolby Digital Surround Sound, outputs for home theatre systems, and resolutions of up to 1080i for crystal-clear picture.
How to Set Up a New Digital Receiver
Installing a new digital receiver should not pose too many problems to many users. One need not possess extensive electronics knowledge in order to be able to set-up a digital receiver. In fact, the setup process is a straightforward one. The first thing to do is connect the coaxial cable from the satellite or cable source into the receiver's 'In' port. The 'Out' ports of the receiver are next and users should plug the green, red, and blue cables into them. The audio ports should be connected as well to the receiver. In most cases, these are two red and white RCA cables that go into the 'Audio Out' ports of the digital receiver. After all cables are in place, one can power on the TV as well as the digital receiver, select the source, and enjoy their TV programmes.
How to Find Digital Receivers on eBay
There are many brands and styles of digital receivers available and the choice may sometimes prove to be a difficult one. One of the best ways to find the right digital receiver for you is to browse through as many models as possible, read the technical specifications for all of them, and finally make your choice. A place where you can find a large selection of digital receivers is eBay. By choosing to shop on eBay for your new digital receiver, you get more than a wide selection of products. The ease of search for a certain product is certainly something that should be taken into account. All you need to do in order to start shopping on eBay is to type the words 'digital receiver' into eBay's search bar. The multitude of results that you obtain by doing this should be enough for you to find a model that would work well for your needs.
Keep in mind that there are multiple sellers on eBay from where you can purchase your new or used digital receiver. For this reason, you should make sure you are aware of their return policies as well as of their location. If you choose to buy from a eBay seller located in the same area as you are, you can save some money by minimising shipping fees.
Conclusion
Digital receivers are available from a wide range of manufacturers and they can be purchased from most electrical stores as well as online, on websites such as eBay. When shopping for such a device, one has to take into account a few factors in order to make sure they purchase the right type of digital receiver for their needs. The budget is important as well, and buyers who do not want to overspend should set a budget and try not to go over it when shopping for a digital receiver.
By shopping for a digital receiver on eBay, buyers can control their budget easily because the website allows them to refine the products by price. Buyers can simply choose to see only products in a predetermined price range and thus avoid the temptation to spend more than planned. The variety of models available and the ease of shopping are two more reasons to search for digital receivers on eBay.