Escape, released on July 31, 1981, has been hailed as the most successful studio album by the rock band Journey. They topped the American Billboard Top 200 Chart with four Billboard Hot 100 singles, were certified platinum nine times, and sold more than 12 million copies worldwide. It is one of the rare albums that is constantly reviewed and has improved ratings after four decades.
Escape's Impact and Music Review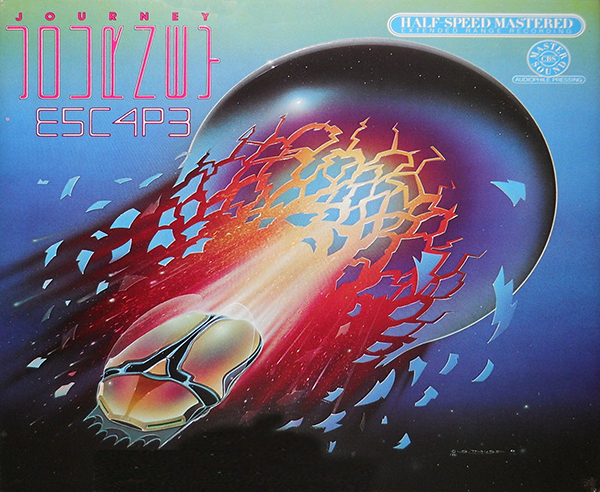 The Escape album had such a resounding impact on the music scene and was so widely acclaimed that it inspired its own video game; the Atari 2600 Journey Escape. Mike DeGagne of Allmusic fame had this to say about "Escape"; "[the] theme about the ups and downs of a relationship was plentiful in Journey's repertoire". DeGagne rated the track "Don't Stop Believin" as one of rock's most beautiful ballads, while stating "Open Arms" gleams with honesty. He summed up his review by stating that; "The songs are timeless, and as a whole, they have a way of rekindling the innocence of youthful romance and the rebelliousness of growing up, built from heartfelt songwriting and sturdy musicianship".
Escape Genre
Escape by the band Journey, has been classified as arena rock and melodic rock. The Escape album was recorded at Fantasy Studios in Berkeley, California between April and June of 1981, and was released at the end of July of the same year. Since its release, the album has been lauded by fans and critics as been one of the most successful arena rock albums of that era.
The Original Escape Tracklist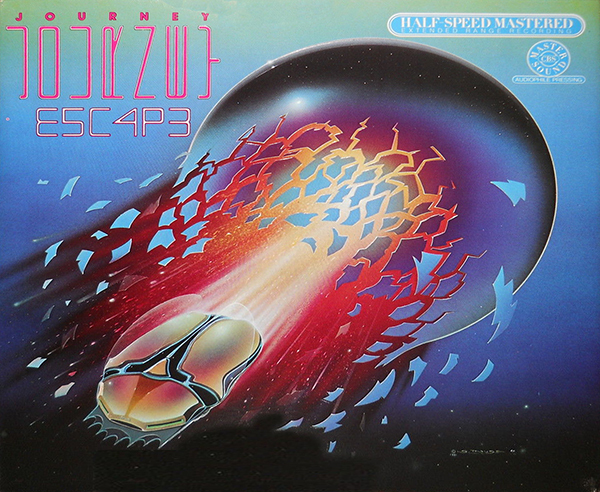 The majority of tracks were composed by the band members themselves. The original vinyl version has ten tracks , with tracks the first three tracks, "Don't Stop Believin", "Stone In Love", and "Who's Cryin' Now" making the Billboard Top 100 charts, along with track 10, "Open Arms". These tracks all ranked above top 20, while the others received constant airplay on rock radio stations. Although the title track "Escape" did not make the Top 100 chart, it is still regarded as one of the album's masterpieces. "Open Arms" is the album's most successful track and still commands its fair share of airplay on any vintage rock show. The remaining titles of the original tracks are "Keep on Runnin'", "Still They Ride", "Lay It Down", "Dead or Alive", and "Mother, Father".
Availability of Escape's Products
Journey's album Escape was so widely received that the music was recorded in several languages worldwide. Although it was a multi-platinum album, the availability of current copies may be limited. However, if buyers know where to look, they will be able to find copies available for purchase. Aside from the original vinyl LP, the "Escape" by Journey album is available in compact discs and cassette format. Buyers can also purchase single tracks from the album and other articles or memorabilia such as tour CDs, t-shirts and Journey pins.