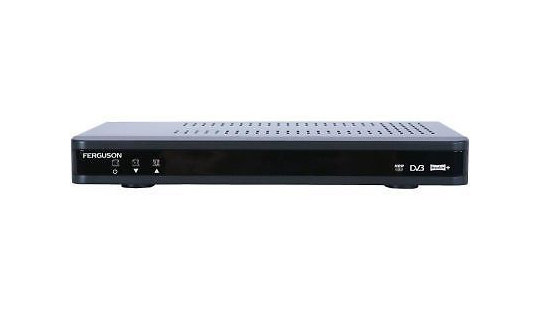 Lately, only computer authoring systems were used to burn CD ' s and DVD ' s . Depending on the typicality of the software application used, it wasn't the simplest or the quickest task to accomplish, and was surely not living room-friendly either. The process has become much simpler and hassle-free with the advent of Hard Drive (HDD) Recorders. These recorders are essentially the digital correspondents of the golden age VCR players. The HDD recorders hold the capabilities of playing and recording DVDs, recording live TV to inbuilt hard-disks and in certain cases, can even pause as well as rewind live television shows. With the recent proliferation of different types of HDD recorders possessing tons of unaccustomed features and specifications, buying a suitable hard disk recorder can turn out to be a perplexing task, even for the savviest shoppers.
About HDD Recorders
Hard Drive (HDD) recorders are basically standalone DVD recorders that possess internal hard disks,, varying in terms of storage capacity and other specific features. These futuristic devices are capable of recording a DVD disc or copying files from any other external source into the internal hard disks. The external source might be a VHS tape,, satellite or cable TV, camcorder or just another CD or DVD disc. These devices also enable the owners to burn recorded files from a hard disk onto a black disc. The HDD recorders come with inbuilt TV tuners for recording live TV, and come with a wide range of output and input lines. The storage capacity generally varies with the size of the hard disks. The larger the storage capacity, the more will be the time available for recording.
Buying
The digital revolution assures to bring forth better quality HDD recorders with simple programming, which can easily occupy the empty fraction of the shelf space within the living room. However, the real problem is knowing where to start from. With the personal video recorders not fulfilling the living room entertainment and storage needs, it is essential to invest some money in fetching an ideal state-of-the-art HDD recording device. The list of things to look out for before playing the final shot is quite long and includes supported DVD formats, time-shift recording, series of out-of-the-box features and a lot more.
Supported Disc Formats
The present day hard drive recorders support a wide range of dominant disc formats. This is not an issue, unless the recorded discs are to be played only on the recorder that burnt them. One might want to play it on other DVD players, share it with friends and family members, or simply play them while on the go. Checking the tech specs for knowing the playable formats might help in getting the right recorder.
| | |
| --- | --- |
| DVD-R | It implies that the disc can be written or burnt once only; one cannot format and rewrite the disc. This format is playable with almost every new and old DVD player. |
| DVD-R DL | This is also a write-once disc format, but with a dual layer (8.5GB) capacity that is capable of storing twice as much media as a single DVD-R disc can house. Look out for models that support this format, which are plentiful in the market. |
| DVD-RW | DVD-RW is the rewritable version of the standard DVD-R format. Again, this format is playable with almost every standard DVD player. Look out for this feature in the hard disk recorder for saving a good amount of money that is usually spent on purchasing new blank discs every time. |
| DVD R | It is a format similar to DVD-R disc and can be written once only. This is one of the most common formats playable with every DVD player, and the recorder that is being purchased should support this format. |
| DVD R DL | It is the dual layer version of the DVD R disc and can write up to 8.5GB of media files. It is the most essential format that a hard disk recorder must possess. |
| DVD RW | It is the rewritable version of the DVD R one time writable disks. It is supported by almost every DVD player and is a must-have feature for hard disk recorders. |
| DVD RAM | It is one of the best formats because of its capability of on-disc editing. It is re-writable and random files can be easily accessed and edited while playing. Purchasing a hard disk recorder with DVD RAM support would be the best choice. |
Advanced Features
There are not too many great sets of advanced features in hard disk recorders. Only a handful of useful cutting-edge features make the selection process easier by narrowing down the search options.
| | |
| --- | --- |
| Time-Shift | The HDD recorders with this feature are capable of pausing live television for watching it later. This is an amazing feature that enables the users to view their favourite programs even when they forget to push on the recording button. |
| HD Up-Conversion | This is an excellent feature for owners of full HD televisions. The recorders with this feature can convert the standard 480p DVDs to high-definition resolution for a comfortable HDTV viewing experience. |
| Digital Tuner | Though single tuner recorders are the best for home use, the dual HD tuner recorders provide much more flexibility. One can easily record two channels at the same time or record one while watching the other. |
| Intuitive Library Systems | This is one advance feature that avoids some recorders from creating a mess of recorded files, as others without this feature do. This feature displays all the recordings by name, date or genre, thereby making the navigation process easier. |
| Adjustable Recording Quality | This feature enables the owners to adjust the picture quality of the videos to save more space on the internal hard drive. It is a must-have feature for the recorders that have less storage space or while burning files to normal DVDs. |
| DiVX Playback | Also known as the MP3 of videos, DiVX is one advanced MPEG-4 technology that works on efficient data compressing algorithms. It delivers superior quality audio and video, without occupying much room on the hard disk. |
Storage Capacity and Recording Time
The HDD recorders mainly vary in terms of hard disk storage capacity and recording time, which can also vary across multiple recorders. One needs to be aware of this aspect while purchasing hard disk recorders, as some companies do make false claims regarding the maximum recording time, which generally pertains to standard definition files.
| | | |
| --- | --- | --- |
| Storage | Standard Recording Time (SD) | Standard Recording Time (HD ) |
| 40GB HDD | 40 hours | 20 hours |
| 80GB HDD | 70 hours | 30-35 hours |
| 160GB HDD | 90-100 hours | 40-50 hours |
| 250GB HDD | 150 hours | 80-90 hours |
| 320GB HDD | 230-250 hours | 110 hours |
| 500GB HDD | 300-320 hours | 125-150 hours |
| 1TB HDD | Above 600 hours | More than 250 hours |
Connectivity Options
Hard Drive (HDD) recorders with multiple audio and video connectivity options are available all over the market. One must be specific regarding the type of connectivity options required for maximising their living room entertainment experience. Standard recorders should include the component (blue, green, and red plugs) and the composite (yellow, red, and white plugs). The components are mainly helpful in transmitting high-quality audio and video, while the composites are helpful in connecting old televisions to the recorders. In case the HDD recorders have an up-conversion feature, high definition outputs would become a necessity. HDMI, DVI or component connectivity should be present to experience a high definition viewing experience. Therefore, it is necessary to check the television compatibility with the recorder before taking the final step. Recorders with DV or FireWire inputs will also come handy, in case recording from camcorders is one of the motives behind purchasing a hard disk recorder.
Additional Formats
All the hard disk recorders support the standard disc formats. However, if listening and recording audio files is also on the list, look out for MP3, WMA, AAC, WAV, M4A and other audio file format compatibility. Those who also want to view and save images to the hard disk, JPEG format playability would also be a requisite.
How to Find Hard Drive Recorders on eBay
A little research on eBay can do the trick in finding the right kind of hard disk recorder. Begin by visiting the Sounds & Vision section in the Electronics & Technology category. Clicking DVD, Blu-ray & Home Cinema option on the left will open up further categories. Select Hard Drive (HDD) Recorders to land on the required page, and find the best recorder by narrowing the search results through using the options on the left. One can also make use of the search bar present at the top of the eBay webpage for finding an ideal HDD recorder. Just entering the category or specific recorder name/ model/ company and hitting the search option will generate hundreds of perfectly matching results.
Conclusion
In the rush to weigh all the required features and specifications, it is apparent that certain things are overlooked. By looking at the supported audio and visual formats, basic and additional advanced features and storage and connectivity needs can possibly help in making the right decision. The recording needs vary from one person to another and, thus, third-party advice cannot always be relied upon. So, carrying out proper research, and weighing the specs and features next to personal needs and preferences would be an ideal strategy to find a suitable hard disk recorder.