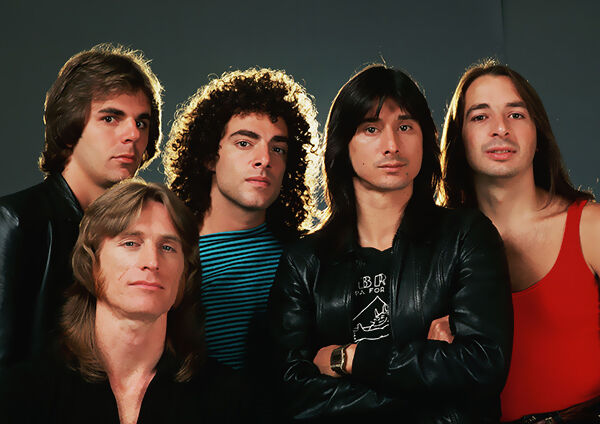 Journey is an American rock band that has been around since 1973. The band has created hits for over four decades, and they have gold and multi-platinum albums and even a diamond album. More than a dozen albums represent their life's work, and as of 2014, they continue to work on their legacy. All of their albums are available on CD for those that wish to make a modern music collection, and each disc symbolises a part of their career and development as artists.
The Beginnings
The modest beginnings of Journey's career start with Neal Schon on lead guitar and Gregg Rolie both on keyboards and lead vocals. Ross Valory was the band bassist, George Ticker played the rhythm guitar, and Prairie Prince of The Tubes was the band's drummer. These five created the first two Journey albums: "Journey" and "Look into the Future". Neither albums reached great commercial success, but they have a historical value earns them a spot in any Journey CD collection.
New Musical Direction
In 1977, the band journeyed in a new musical direction. Under the guidance of their manager at the time, Journey changed their style to something close to bands like Foreigner and Boston. With Robert Fleischman they produced their first hit "Wheel in the Sky" and their third album "Next", before he left because of disagreements. In late 1977, Steve Perry joined Journey as a new leading vocal, and his tenor voice featured in the fourth Journey album "Infinity", which was the first to reach platinum success. Soon after, the band went on to produce two highly successful albums: "Evolution" and "Departure". The band also recorded a live album named "Captured" during their 1980 Departure world tour.
Popularity Peak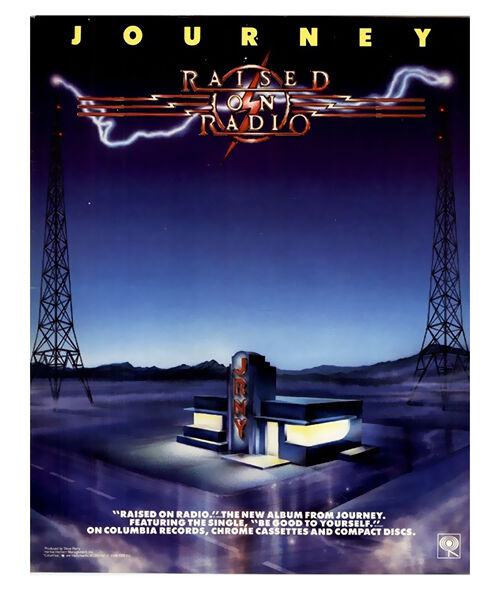 The years between 1981 and 1983 mark Journey's peak in popularity. They produced their eighth album "Escape", which became their biggest-selling studio album of all time, selling nine times platinum. It included top 10 hits "Who's Cryin' Now", "Don't Stop Believin'", and "Open Arms". In 1983, Journey released their next album "Frontiers", which built on their success and sold nearly six million copies. This album featured hits like "Separate Ways", "Faithfully", and others that held their place in the top 40 for a while.
Reunion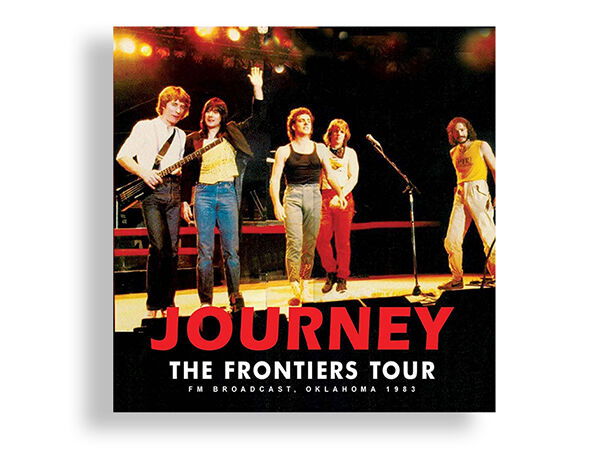 Later in 1983, the band members started a few solo projects, which resulted in a total hiatus between 1987 and 1995. Then, the band line-up from "Escape" and "Faithfully" reunited. They went on to produce the album "Trial by Fire", which had the hit single "When You Love a Woman". Major turmoil in the band left it without a lead and a drummer. With several replacements, Journey continued on to record four albums, including "Arrival", "Generations", "Revelation", and "Eclipse". Out of the four, "Revelation" achieved greatest commercial success, reaching number five as a billboard peak.