Acoustic guitars produce a unique sound and many are made by excellent manufacturers. Martin has produced acoustic guitars since the late 1800s and its designs influenced the style of instruments for decades. There are Martin acoustic guitars for beginners as well as experienced musicians.
Martin Performing Artist Series Guitars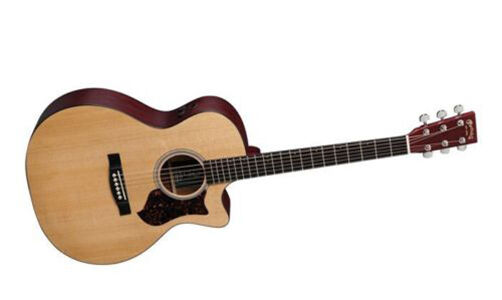 Martin's Performing Artist acoustic guitars have a slim profile neck. They are made from a selection of woods, including mahogany, sapele, and rosewood. The guitars range in shade from tan to black and come in left and right-handed models. The DCPA dreadnought design has a deep cutaway, which makes it easy to play from the 14th to the top fret. The instrument delivers a deep bass tone. The Martin GPCPA is a grand performance size model that includes F1 analogue controls with a digital chromatic tuner.
Martin Retro Series Guitars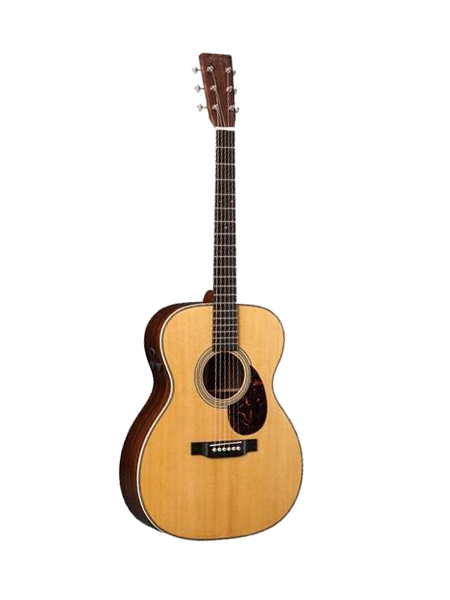 The Martin Retro Series includes guitars with vintage looks but modern features. Created in collaboration with Larry Fishman, they use Aura technology to reproduce the sound of vintage instruments from the brand's extensive collection. The Retro OM-28E is the recreation of an Orchestra model and produces a warm sound. The HD-28E Retro is a classic dreadnought with a solid spruce top and dovetail neck joint. The high-performance neck on the D-18E Retro gives it a modified low oval profile.
Martin Marquis Collection Guitars
Guitars from the Martin Marquis collection consist of authentic pre-war styles and sounds, made from Hawaiian koa. The 000-28K Authentic 1921 acoustic guitar reflects the original design of the 1921 model in the Martin museum. It has a slotted 12-fret head and hand-shaped neck. The Martin D-28 Authentic 1937 guitar has mahogany blocks, a slot-through saddle, herringbone binding and top trim, V-shaped neck, and ebony fretboard.
Martin Special Edition Guitars
Several musicians have collaborated with Martin to create special edition guitars. The Martin OMJM John Mayer acoustic guitar is an Orchestra model made in collaboration with the singer-songwriter. It is easy to play and has a spruce top, rosewood back and sides, and simple dovetail neck joint. The D-35 Johnny Cash guitar reflects one of the singer's favourite styles. Cash wrote many songs using his custom-made Martin D-35 and the black special edition pays homage to the star. The D-28CW is a commemorative Clarence White guitar made in the vintage style the musician loved to play. It includes an enlarged soundhole that provides extra clarity and power for each note. Ed Sheeran collaborated with Martin to create the LX1E Ed Sheeran guitar with Fishman Isys T electronics and Sheeran's album logo etched onto the top.