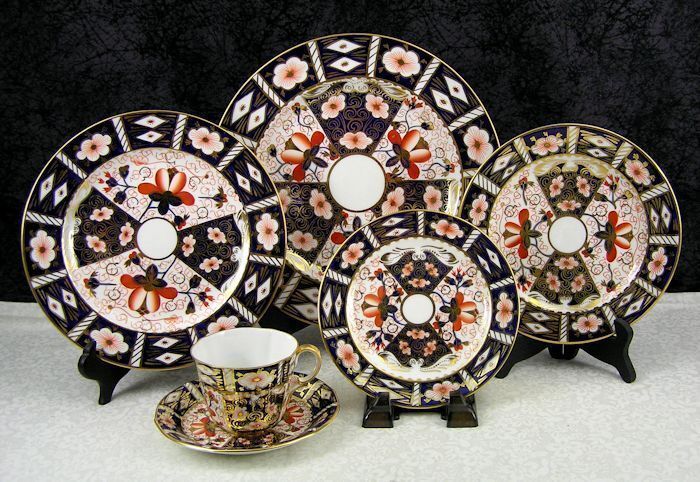 Royal Crown Derby is one of the oldest porcelain companies in England. The company produces the world-renowned Imari style porcelain that began in the late 17th century. You can buy many beautiful Imari pieces, but be sure to learn more about the style and the company before choosing pieces to purchase.
Imari Porcelain Origins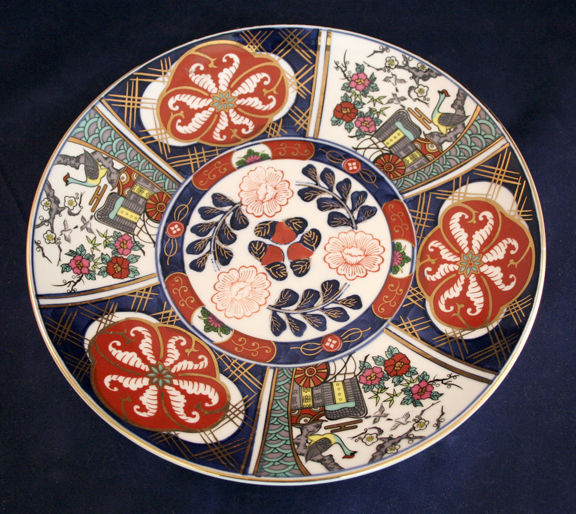 The Imari porcelain name comes from the name of a port in Japan. Now the town bears the name of Arita, but in the 17th century when exports of the product first began, it was Imari. The porcelain ware got its inspiration from colourful Japanese textiles, although Korea also influenced its colours. The most common Imari imagery includes courtesans in exquisitely detailed kimonos, long-winged birds, gnarled trees, and exotic landscapes.
Imari Porcelain Colours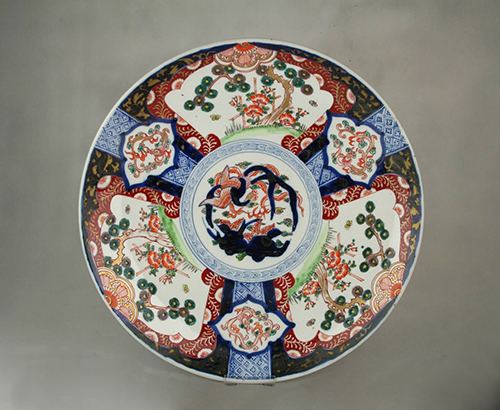 The Imari palette includes three main colours: blue underglaze, brilliant gold, and rusty-reddish orange. The blue underglaze comes from Korea and allows artists to define areas where later coloured glaze goes. Blue is the main colour for backgrounds and borders, although you could also find it on lidded jars, vases, plates, and tureens, where they depict leaves and other floral elements. Many companies worldwide copy this popular colour combination. Most notably, Chinese porcelain makers flooded the Western market, resulting in original Japanese pieces becoming more expensive.
Royal Crown Derby Imari
Royal Crown Derby is a company in England that started creating Imari-style pottery once Japan withdrew from the business. This happened in the beginning of the 19th century when William Bloor took over the company, and the most valuable collectable Royal Crown Derby Imari pieces come from that era. The particular hallmarks of Derby are ornate borders and the use of gold. Some Derby items also look gilded because they have so much golden glaze on them. Royal Crown Derby produced miniature versions of Imari urns, coal buckets, vases, and paperweights, the latter in the shape of birds, chipmunks, and farm animals, such as rams.
Dating Royal Crown Derby Items
Each genuine piece of Royal Crown Derby Imari includes special marks that indicate its date of production. Pieces come from any of the three Derby factories, depending on the year of production: Nottingham Road until 1848, King Street from 1848 to 1935, and Osmaston Road from 1877 to modern times. The main theme of the mark includes a crown and a cypher that indicates the year of manufacture. The cypher was in use until 1938, when the company started using a Roman numeral. Often, you can also find the name of the company, Royal Crown Derby. Generally, the older the item, the more valuable it is.