The Scots Guards unit of the British Army has been charged with military and ceremonial duties as protectors of the crown over nearly four centuries. Scots Guards memorabilia includes uniform items, pipe music, toy soldiers, and photographic prints. Collectors of military memorabilia can find all various items to celebrate this historic unit.
Uniforms, Patches, Badges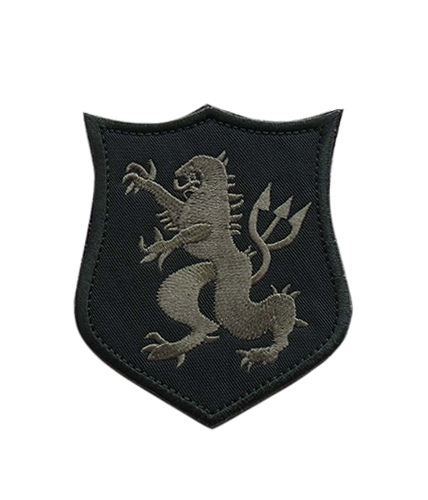 The Scots Guards tunic is red for ceremony, with an elaborately braid-decorated version for drummers. Foot guards wear a khaki service dress coat. These being used military surplus, expect signs of use, including sweat marks. The uniform is marked with a number of patches and Scots Guards badges that might be collected separately. Cap badges are solid silver, silver-colour, silver with gilt, or brass and generally shaped like a diamond as a result of the eight radiating elements. The Guard's motto surrounds a thistle at the centre: "Nemo Me Impune Lacessit" (No one touches me with impunity). Piper's cap badges have a circlet surrounding the central diamond-shaped motif. British Army badges depicting an eagle represent a different unit, the Royal Scots Dragoon Guards. Unit patches for uniform lapels, collars, and shoulders, as well as blazers, come in coloured and metallic, or bullion wire, embroidery. Uniform buttons and swagger sticks are also collectible memorabilia.
Music and Tartans
The Scots Guards pipers are, for many, the most memorable part of the regiment. In their Royal Stewart tartan, the massed band sparks pride in any Scot. Contemporary CDs of recent units, vinyl LPs, and even 78s document this powerful marching band. Books of the pipe music arrangements that the Scots Guards pipers performed can also be found, along with toy soldiers depicting this unit at work.
Toy Soldiers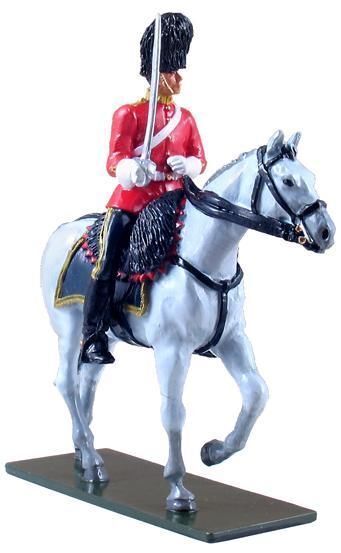 Collectors of toy soldiers find both metal and plastic Scots Guards soldiers. Different packages may include soldiers on review, mounted soldiers, Scots Guards pipers, and speciality items, such as a Scots Guards Officer presenting the colours.
Prints of Scots Guards
Antique prints of Scots Guards on review and Scots Guards pipers date to the late 19th century. These were produced both as single prints and as albums that included photos of all the regiments and fighting units engaged in a particular campaign. Be clear whether the item selected is an original or a modern copy. Either is fine, depending on personal preference.