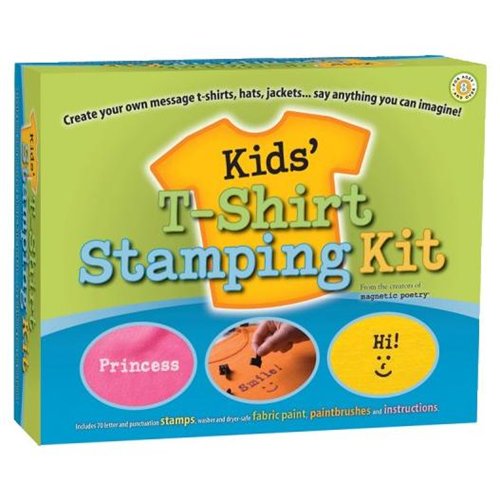 Women's T-shirts are a basic item of clothing featuring T-style sleeves and a round or V-shaped neckline. T-shirts can be purchased in a variety of styles including fitted, oversized, and unisex. Each style lends itself to a different style and is better suited to create a certain outfit.
T-shirts can also be layered with other clothing, paired with jeans for a casual look, or worn with skirts for a more feminine look. Styles can range from classical to very edgy and modern depending on the style of the T-shirt and what is worn with it. Most women's T-shirts are also considered basic everyday wear due to their casual look, affordable price, and availability.
Women wear T-shirts because they are comfortable and appropriate for almost any outfit, but T-shirts can be also used to create fashionable outfits. This guide explains the different types of women's T-shirts as well as how to wear and style them for different looks.
Quick Guide to T-Shirts
Most T-Shirts are sized S, M, L, and so on but there are a few exceptions to the rule. Women looking for shirts should generally compare their measurements to size charts because measurements often vary across brands. Generally women's T-shirts are made of cotton but can include blends of rayon, polyester, or Lycra for stretch, comfort and fit.
Women's T-shirts also feature several different cuts and styles. T-shirt styles should usually be chosen according to individual taste and style preference of the woman wearing it, but many T-shirts can be styled to suit a wide range of looks and styles.
V-Neck T-Shirts
V-neck T-shirts are usually considered to be one of the most flattering T-shirt styles for women. The cut of the shirt angles so that the fabric moulds better around the bust while the V-neckline accentuates the face and neck. V-necks can be chosen in a variety of styles and can include the very low or very high cut. A low cut V-neck T-shirt can be used to emphasise the bust, but can also be used for layering to create a unique look.
Standard T-Shirts
Standard T-shirts feature T-style sleeves, a round neckline, and usually a straight body. These are often unisex but can be specific for women, depending on the garment's colour and pattern. Because standard shirts are straight, they do not flatter women with a large bust or with large hips. Instead, they look more appropriate on smaller busts, straight figures or when worn as casual non-styled day shirts. Women who want to style the standard T-shirt can tuck it in to highlight the waist, or wear it loose for a casual look.
Baby Doll or Fitted T-Shirts
This style of T-shirt is slightly more fitted than the standard T-shirt and can include more Lycra for stretch. Baby doll T-shirts come with both round- and V-shaped necklines and usually accentuate the waist, which makes them appropriate for women with a larger bust, large waist-to-hip difference, or for anyone who wants to accentuate curves rather than hide them. Baby-doll T-shirts should usually not be tucked in but can be if they do not have graphics.
Oversized T-Shirts
The oversized T-shirt is usually made of thin fabric so that it drapes easily over the figure but is mostly designed to conceal the body shape. Oversized T-shirts can be worn as part of fashionable outfits especially when they feature off-shoulder, cold shoulder, or asymmetrical details. Most women can wear thin fabrics because they look elegant and, while casual, can sometimes be worn for evening wear if styled correctly.
Off-Shoulder and Cold Shoulder T-Shirts
Off-shoulder and cold-shoulder T-shirts feature either a large neckline, so that the T-shirt can be worn partially off one shoulder, or feature cut-outs on the sleeves to show a flash of skin. These T-shirts are generally more stylish than other types of T-shirts but are not appropriate for every occasion. Certain styles of off-shoulder shirts can be worn on the shoulder as well, or pulled down to display both shoulders.
Styling a T-shirt With Jeans
The basic outfit for many women is a simple T-shirt and jeans combination. Most women own at least seven pairs of jeans and wear jeans one to four times per week. Since the easiest thing to wear with jeans is a T-shirt, it's easy for many women to get 'stuck in a rut' with fashion. But styling jeans with a T-shirt doesn't have to be difficult, boring, or even overly casual, as there are plenty of ways that this very simple outfit can be dressed up to include personality and fashion.
Find T-Shirts That Show Personality
No T-shirt is going to be fashionable if it is a basic, plain, or worn-out garment. While it is possible to incorporate plain T-shirts into a lot of looks, usually with jeans is not one of them. Jeans are generally considered 'basic' on their own, meaning that adding a basic T-shirt will make the look very plain.
Great ideas include choosing shirts with logos such as bands or cute graphics. There are plenty styles to choose from so each woman can pick one that suits her personality or taste. Bright colours, patterns, and cold-shoulder shirts are also great options because they add a little bit of style to an otherwise basic look. Women can choose any style to create a unique outfit, something that very few articles of clothing allow.
Pair With Accessories
Since a plain T-shirt and jeans combination looks too basic, it's advised to complement such an outfit with accessories. One of the most common, fashionable looks, is to pair a graphic baby-doll T-shirt with skinny jeans, calf boots, a large scarf, and either large glasses or chunky bracelets. This look has been displayed by many celebrities, but it is important to remember that sunglasses shouldn't be worn when there is no sun.
Add Outerwear
Nothing adds a bit of spice to a basic outfit as much as adding something over it. T-shirts look great with jackets, cardigans, shawls, and vests. Most of the time, fur vests, army style jackets, and waist-length cardigans are in style and have been in use in fashion since the early sixties. These garments can easily be layered over a T-shirt to make it either warmer or more fashionable.
Styling a T-Shirt With Skirts and Shorts
Shirts and shorts are steadily coming back into fashion. You can see T-shirts paired with maxi skirts for a casual chic look as well as T-shirts paired with short shorts and skirts for a more grungy style. The plain T-shirt is the easiest item to mix with a skirt. Darker colours are appropriate for an edgier style while lighter ones for a more feminine style. Plain T-shirts can be mixed with high-waist skirts, maxi skirts of a different colour, and shorts of any length. For high-waist skirts, oversized T-shirts tucked in at the waist create a very fashionable but laid back look. Graphic T-shirts usually look better when not tucked in so it's important that they be worn with either low-waist styles or as baby-doll T-shirts to avoid flattening the figure.
Other Styling Options
Styling tips for making any T-shirt outfit look good include never wearing the T-shirt on its own unless it's very warm. Women wearing T-shirts should always include at least one fashionable piece in their wardrobe such as cowboy boots, statement bracelets, or even a cardigan to add more interest to the outfit. However, the T-shirt paired with an interesting skirt, a long sleeve shirt or cardigan, or interesting pants can be quite fashionable.
While many people believe that the T-shirt cannot be fashionable, this is far from true. When a woman pairs a basic T-shirt with a classic pencil skirt and a blazer, and accessorise it with a chunky necklace and heels, she can create a business casual look that is appropriate for almost any occasion.
Buying Women's T-Shirts on eBay
If you would like to purchase a T-shirt, you can find any style, pattern, or colour on eBay. Go to the home page, type in the relevant keywords in the search bar and begin your search. While you can look for basic searches such as 'women's T-shirts', you can also narrow your search for specific items such as 'women's graphic T-shirts', 'women's moustache T-shirts', or any other style you like.
Select the appropriate size and compare your measurements to the size chart provided by the seller before you make a purchase. Sizing differs across countries so it is important to ensure you're getting the right size. If you want to ensure that you receive your T-shirts faster, try ordering from local sellers. Otherwise, it is possible to order from almost anywhere in the world, as long as they ship to your country.
eBay is home to a wide range of women's T-shirts including high-end brands, budget options, and plain T-shirts that can be paired with anything. Narrowing your search selections can help you to find any style of T-shirt including baby-doll, cold-shoulder, or fitted T-shirt.
Conclusion
Women's T-shirts can be worn as part of basic or fashionable outfits, but are generally considered casual wear. T-shirts are comfortable, easy to wear, and generally look good on many shapes and figures, making them excellent comfort or casual clothing. However, T-shirts are also easy to style and, with some practice, anyone can make the basic T-shirt look good and stylish. The easiest way to style a T-shirt is by matching it with a jacket or cardigan, and pairing it with large jewellery, jeans, or a skirt.
Women should also consider their figure and body type when purchasing T-shirts. For example, baby dolls that look excellent on women with a defined waist will only accentuate problem areas on women with a wider waist.
T-shirts can be purchased in a wide variety of styles with graphics, logos, and patterns, or with plain colours. They can also be purchased for different prices at a range of qualities in high-street shops, on eBay, and at other online stores.