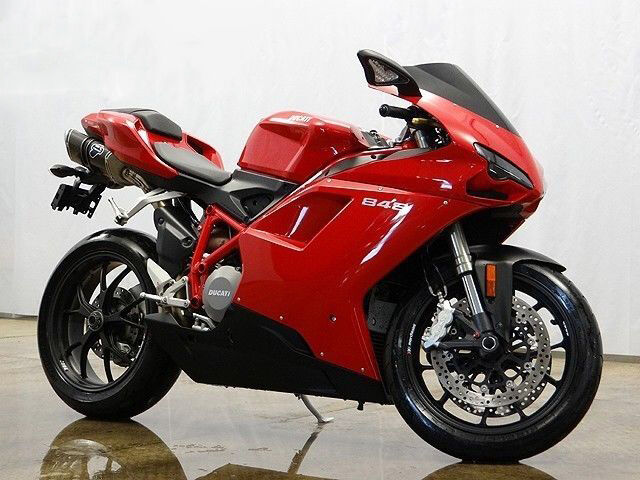 Ducati produced the Ducati 848 from 2008 to 2013. This 849cc sport bike replaced the Ducati 749 and was itself superseded by the Ducati 899 Panigale in 2013. The 848 is lighter than its predecessor, despite having a larger engine, and outperforms some of its larger siblings in the Ducati line-up.
Models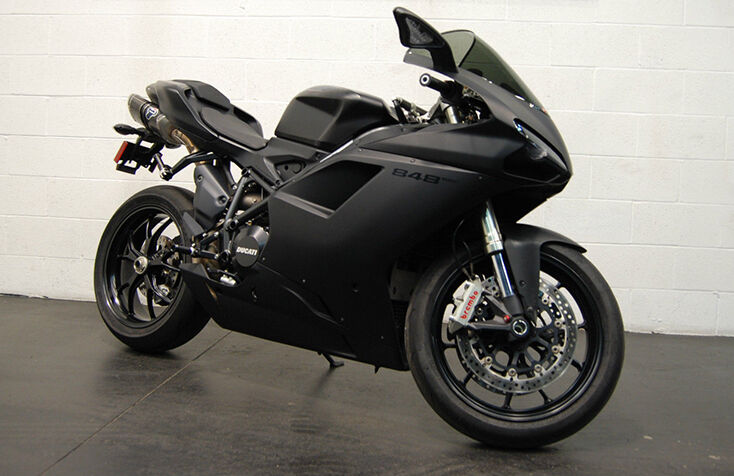 Ducati made two versions of the 848. It produced the original until late 2010 when it announced the "Ducati 848 Evo," an evolved model with several revisions. These include a black swinging arm, a revised steering damper mount, new brake callipers, and minor engine revisions. The company further revised the Evo in 2013 as the Ducati Evo Corse, or Special Edition, featuring a new aluminium tank, and a colour scheme inspired by Ducati Corse, the company's racing division.
Features
Very similar to the larger Ducati 1098, the 848 shares much of the architecture, and some parts even have the same part numbers. However, Ducati designed the engine from the ground up specifically for the 848. The 848 has a trellis frame with a simplified tube layout, resulting in a frame that is 14 per cent more rigid and 1.5 kg lighter than that of the Ducati 749. In fact, despite using a larger displacement engine, it weighs 20 kg less than the 749. At only 168 kg, it was the lightest Ducati superbike when it was introduced. Moreover, one of the most differentiating features of the 848 is its wet clutch. Though standard equipment in other street bikes, it was a departure for Ducati who had previously used only dry clutches. The Evo introduced the same Brembo monobloc brakes used in the Ducati 1098, resulting in more stopping power. The 848 and the 1098 were the first Ducati production motorcycles to have an integrated data acquisition system as standard equipment.
Engine
The 848 "Testastretta Evoluzione" motor is a V-twin—called L-twin by Ducati—liquid-cooled engine that generates 122 BHP at the rear wheel. More powerful than the larger Ducati 998, the engine actually displaces 849cc, not 848. Ducati used "vacural" casting—a process that saved weight, increased strength, and guaranteed consistent wall thickness—to make the engine case. Both the intake and exhaust valves are larger than those on the older Ducati 749, at 39.5 mm and 32 mm respectively. The "Evo" revision introduced a slight increase in power with straighter intake ports, reshaped combustion chambers, and new throttle bodies.
Accessories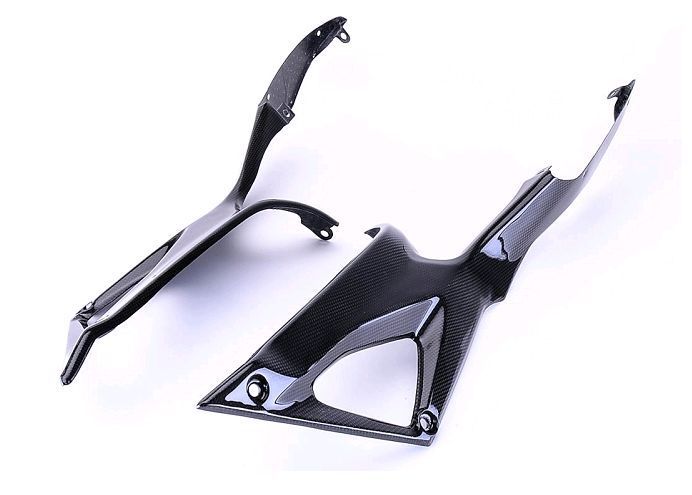 A certified titanium silencer kit includes a calibrated ECU (Engine Control Unit) and efficient air filter to improve engine performance. Carbon under-tank side panels, front mudguard, and rear mudguard further decrease the motorcycle's weight and give it a racing bike look. Adjustable rear suspension linkage allows rear height adjustment, while a large Plexiglas windshield offers improved wind protection at high speeds.