Wellington boots are great for any season and are suitable for a range of activities, from walking to hunting to trekking. These durable rubber boots are ideal for protecting your feet from chilly and wet conditions. Learning more about the options available for wellington boots will help you make an informed purchase.
Wellington Boot Soles
When looking for a pair of wellington boots, consider the material of the soles, as well as how much tread they have. Soles made from vulcanised rubber are more durable than standard rubber soles, which makes wellington boots with vulcanised soles ideal for people who wear their boots frequently, or trek over rough terrain. The tread on wellington boots keeps them from slipping in wet or icy conditions. For maximum traction, look for boots that have deep tread on the heels and toes.
Wellington Boot Height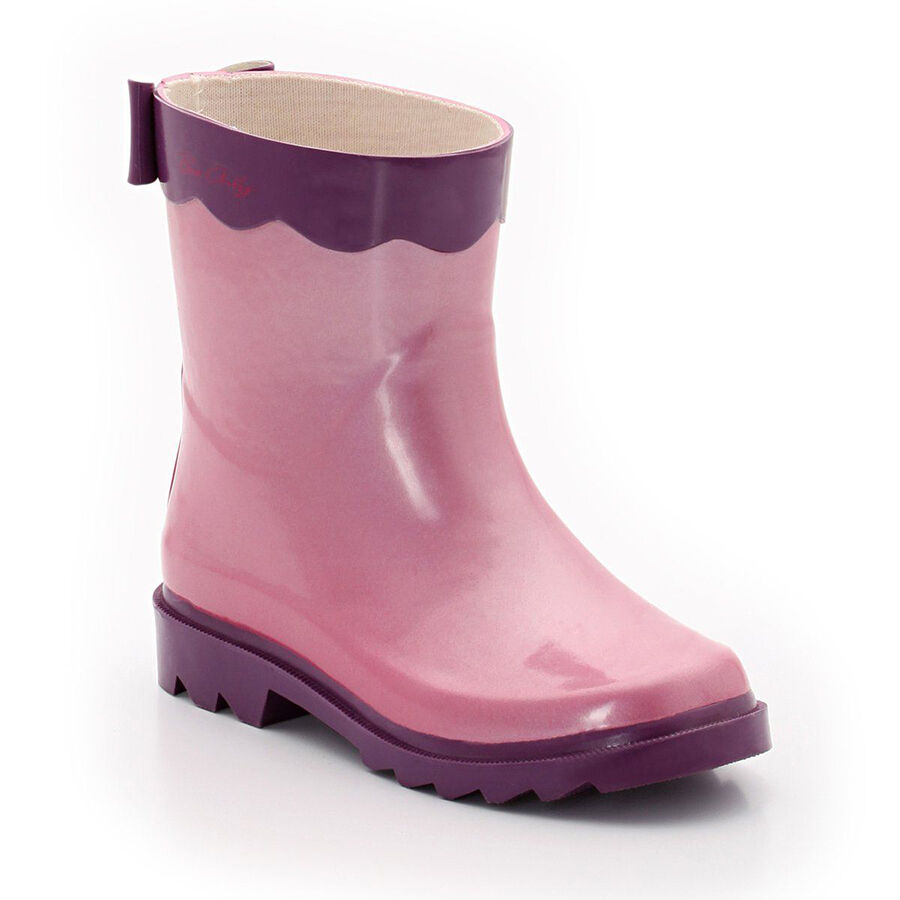 Traditional wellington boots go all the way up to the knee, which is ideal for wading through snowdrifts and high water, because moisture is less likely to get in over the top of the boot. However, wellington boots are available in a variety of heights, including calf height and ankle height. They are also available in very short styles, no higher than regular shoes. Choose a height based on where you intend to wear the boots. For gardening or hiking in light rain, shorter boots will likely be enough to keep your feet dry. However, for snow or muddy conditions, calf or knee-high boots offer more protection.
Wellington Boot Lining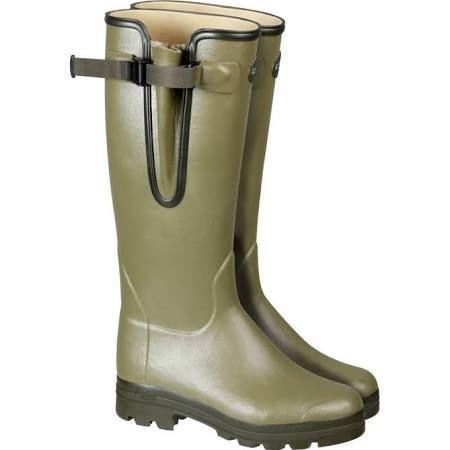 Several types of linings, with various degrees of insulation, are available for wellington boots. The warmest type of lining is neoprene, which is a synthetic rubber. Boots with neoprene lining keep the wearer's feet warm even if temperatures drop below zero. Fur-lined wellington boots are also quite warm, but not as insulated as neoprene boots are. Leather-lined wellingtons are also suitable for cold temperatures, but they are not as warm as fur-lined boots are. Finally, jersey-lined wellingtons are very breathable, but they are not suitable for freezing temperatures.
Wellington Boot Sizing
Wellington boots often have European sizing. In order to find boots that fit well, find the equivalent UK size.
| UK Shoe Size | European Shoe Size |
| --- | --- |
| 2 | 35 |
| 3 | 35 to 36 |
| 4 | 36 to 37 |
| 5 | 37 to 38 |
| 6 | 38 to 39 |
| 7 | 39 to 40 |
| 8 | 40 to 41 |
| 9 | 41 to 42 |
| 10 | 42 to 43 |
As sizing might vary slightly from one manufacturer to the next one, always use manufacturer's sizing chart when you choose a pair of wellington boots. Whenever possible, try on the boots to be able to choose a pair that fits properly.