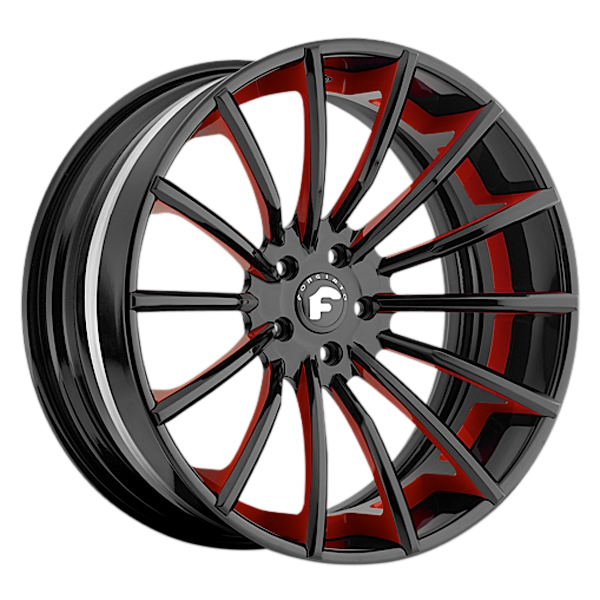 Amongst a vehicle's list of external accents and accessories, one that has a notable effect on both style and appearance is the wheel trim. The primary purpose of a wheel trim, also known as the wheel cover, wheel cap, or hubcap, is to cover the centre of an automobile tyre. Wheel trims give automobile owners an opportunity to dress up their vehicles. They are available in a wide variety of styles, from the basic to the highly styled; therefore, it is important to review the options before making a purchase.
Whereas some shoppers check eBay for flashy wheel trims with which to stylise their automobiles, others may be seeking replacement wheel trims for ones that have been lost. Savvy buyers know they can find more product and pricing options on the reputable online marketplace, eBay. After obtaining a basic understanding of wheel trims, including available types and styles, buyers can feel confident of making informed decisions when it comes to purchasing these automobile parts.
A Brief History of Wheel Trims
Wheel trims date back to the early 20th century. Initially referred to as grease or dust caps, the trims were threaded onto the centre of the wheel. The size of the wheel trim was dependent upon the type of tyre, with alloy or styled steel wheels using smaller centre caps, and stamped steel wheels commanding a full wheel cover. Whereas pre-1915 wheel trims were primarily composed of nickel-plated brass, aluminium hubcaps made their debut in the 1920s. Snap-on wheel trims gained popularity after 1932; three years later, full-wheel covers became available.
The 1970s saw the entry of plastic wheel trims onto the market. This product quickly gained in popularity and was put into widespread use in the following decade. The Chevrolet Mazda was the first automobile model with full wheel trims, which came in a range of colours to match the auto body. Plastic wheel trims are now more popular than steel or aluminium hubcap models.
Although wheel trims are typically attached to the tyre with plastic clips, some are further secured by bolts or electrical zip ties.
The Basics of Wheel Trims
Without a wheel trim, a tyre is just a tyre: it is functional, but it has no pizzazz. Large lug nuts are the focal points of what is generally a dingy grey or black wheel hub; as such, many drivers opt for wheel trims to cover this unattractive centre and improve its appearance. Wheel trims are available for every kind of vehicle, from the passenger car to the taxicab, the 18-wheel semi truck to the camper home, the local bus to the utility van. Individual purchasers, though, are generally more concerned with outfitting their personal vehicles rather than commercial drives.
While early wheel trims were made of steel, many of the models found on eBay are crafted using aluminium or, more commonly, reinforced plastic, both of which fit snugly with the modern-day automobile's alloy wheels. Cars that come from auto dealers include coordinating wheel trims made specifically for the tyres on the precise auto make and model.
Auto enthusiasts are able to purchase not only brand-specific wheel trim models on eBay, such as those available from dealerships and repair shops, but also external and off brands. Individual preferences may vary, depending on not only form and function, but on budget as well.
No matter the selection or brand, however, it is important to maintain wheel trims. As drivers keep a car's interior and exterior clean through the use of leather and seat polish, window and surface cleaner, and car soap and wax, they may also want to remove dirt and grime from tyres and wheel trims. Regular cleaning can maintain a pleasing appearance and extend the life of the wheel trim.
Styles of Wheel Trims
Like a turtle with a shell, tyres and wheel trims always go together. Not only do they coordinate stylistically, but they also nestle together, one fitting neatly into and against the other. As such, they must be compatible in size and appearance. Simply put, without wheel trims, a tyre can be functional yet largely unattractive.
Because there are a number of types of wheel trims available on eBay, the choice comes down to not just size and fit, but also style and appearance. Whereas silver wheel trims are known for their durability and functionality, black wheel trims lean more towards the sporty side.
Silver Wheel Trims
As mentioned, silver wheel trims are strong and long-lasting and have a finish that is easy to clean and maintain. Steel wheel trims are known for conveying a polished and refined look; in addition, thanks to the various available styles, they can also impart a custom appearance.
As a broad eBay search reveals, silver wheel trims are perhaps the more widely available type, as they can be purchased for every standard tyre size from 43 to 61 cm (17 to 24 inches). With regard to appearance, silver wheel trims come in the following lip styles: polished inner lip, polished lip, silver machined, silver machine SS lip, and white lip. Colour-wise, auto owners have their choice from a range of silver shades, including anodised silver, dark silver, hyper silver, matte silver, and silver metallic. Lip colours too may vary, with availability in black, candy green, orange, black, and chrome, amongst other hues.
Black Wheel Trims
Primarily known for their playful, sporty appearance, black wheel trims have the added benefit of customising the driver's ride. With the choice of either matte or glossy finishes, auto enthusiasts find that eBay offers a wide range of styles and designs from which to choose. Despite their name, black wheel trims may also include chrome, polished, prizma, or red lips. Additional customisation is available with machined face or machined lip models; more stylish rims also come in hyper black, or with the option of black inserts and chrome accents.
Another thing to note about wheel trims in general: While one-piece wheel trims are appropriate for modern passenger vehicles, trucks and heavy vehicles require the added protection of multi-piece wheel trims.
Determining the Right Wheel Trim Size
As with any automobile-related purchase, buyers should first measure their wheels to ascertain the proper wheel trim size. An easy way to accomplish this is to look at the tyre itself. A sequence of numbers appear, usually preceded by the letters "P" and "R". In general, the number following the "R" is the size of the wheel. In the United Kingdom, popular wheel trim sizes are 12, 13, 14, 15, and 16 inches in diameter.
Also worth considering is how many lug nuts the tyre has. It may be necessary to remove the existing wheel trim to gather this information. An aluminium tyre's number of spokes and metallic finish are other things a buyer may want to take into account.
Armed with this information, eBay buyers can find the proper wheel trim to fit their vehicles.
Buying Wheel Trims on eBay
By now, you have become familiar with wheel trims, from function and style to selection and maintenance. You know if you want to stick with a manufacturer-specific model or venture into more stylish territory. You are ready to navigate to eBay and initiate a basic search for wheel trims by entering a search term, such as "wheel trim", into the search bar. The website lists wheel trims for makes such as Ford, Vauxhall, Fiat, and Peugeot, among other brands.
For a quick overview, you can view general wheel trim search results on eBay. From there, it is easy to narrow down your choices by one of the specific brands outlined above. You may need to conduct a more advanced search by make, price, or other parameters so that you can select the right wheel trim for your vehicle and tyre type. You can peruse only brand new wheel trims or also open yourself up to used wheel trims. eBay makes it easy to compare features and prices, with photographs and detailed descriptions to facilitate your decision. Depending on the precise wheel trim and the way it connects to the tyre, an optional accessory worth considering is a cable tie with which to secure the hubcap.
Whatever your decision, make sure you look into the seller's background to verify quality of service and product before committing to a purchase.
Conclusion
Automobiles are a near necessity when it comes to getting around town, travelling, or commuting to and from work. While performance is a key consideration in purchasing a car, many drivers also take into account the automobile's appearance, including colour and style. Falling under this umbrella is the car's tyres, including its wheel trims. As wheel trims come in a range of looks, it is important to first gain some familiarity with available options and functions before making a purchase on eBay.
While a cursory review of wheel trims covers topical aspects such as composition and fit, style soon comes into play, as do external accents, including coloured rims and matte or glossy finishes. Silver and black wheel trims are popular, with the former more common and the latter more stylish.
After obtaining an overview of wheel trim options and identifying their own wants and needs, drivers can head to eBay for a wide selection of products. There, they can shop with confidence, sure to find wheel trims that fit both style and budget.