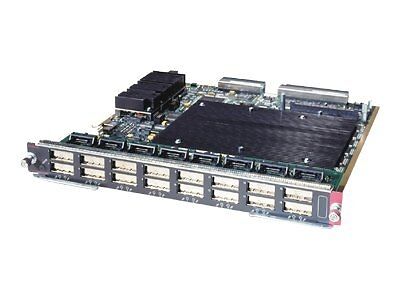 By developing the hardware users need to create quality networks for virtual communication, Cisco has become one of the go-to names in the world of computer networking. Business owners and even home users utilise Cisco network switches to streamline processes, save time and money, and facilitate communication between multiple devices at a location. Consumers who are new to networking or who do not understand how switches work can gain an advantage from learning some detailed information about Cisco network switches and their functions and features. This can help simplify the purchasing process and guide consumers towards the right switches for their applications.
Consumers may also gain an edge from learning about the better retail choices for buying Cisco network switches. Traditional, brick and mortar electronics retailers may offer some variety, but, by and large, an online aggregator such as eBay offers a much wider selection of options. Learning how to purchase a Cisco network switch online can simplify the process.
What Is a Network?
Before getting into Cisco network switches in greater detail, it can help to make sure that consumers have a clear idea of what a network is and what purpose it serves. A network is essentially a cluster of computers and devices, including printers and servers, that can communicate with each other and share information, applications, and resources.
Networks come in two types: local area networks (LANs) and wide area networks (WANs). LANs are used to communicate within a single office, home, or building, while WANs are used to connect smaller networks into a larger network spread across a geographical region. LANs typically share a common, physical communication line. LANs are valuable for businesses and even homes because the data sharing that they enable increases productivity and cost savings by eliminating redundancy and waste.
Routers vs. Switches
Many consumers are often confused by the distinction between Cisco routers and switches. While these devices function in similar ways and can even look alike, the difference between them is primarily one of scale. Routers are essentially devices that connect LAN to LAN across a WAN, while a switch is used at the local level to create an individual LAN network. These devices work in tandem to transport data, voice, and video, while also providing security to a network. The various features available on a router or switch are sometimes contained in modules that can port with a router or switch or are available as software upgrades.
Types of Cisco Switches
Cisco divides its switches into several categories. Understanding these categories and the types of switches within those categories can help a consumer narrow in on the right switch.
Catalyst Series Cisco Network Switches
The Catalyst series of Cisco network switches is mostly made up of Ethernet switches. The Ethernet interfaces on Catalyst switches range widely in performance capabilities, running from 10 Mb/s to 10 Gb/s. Some switches within this series feature asynchronous transfer mode, which allows a switch to bridge Ethernet traffic over WANs, as well. Catalyst series switches support a number of interfaces in addition to Ethernet, including T1, E1, and ISDN PRI. Older versions may have support for token ring, FDDI, and 100BaseVG, but these have become legacy solutions at this point. Catalyst series switches are basic two-layer switches. Some models that run IOS can also double up as a router and function as three-layer devices.
Nexus Series Cisco Network Switches
The Nexus series by Cisco is a range of switches designed for use in data centres. Cisco Nexus solutions simplify a data centre network by converging LANs and SANs (storage area networks). They can also help business networks scale up to handle virtualisation and the complexities of cloud computing. These switches also feature data centre bridging, FCoE protocols, and unified ports.
Modular and Fixed Configuration Switches
Across all Cisco switch categories, switches come in managed and unmanaged versions, also referred to as modular switches and fixed configuration switches. These switches allow small business owners to either leverage a plug-and-play solution or customise their approach. Fixed configuration switches can also come as small standalone units or as stackable switches that can combine into one consolidated device.
The following are some of the popular types of Cisco network switches. Switches that are plug-and-play are indicated as fixed configurations.
Cisco Model

Features

Cisco Catalyst 6500 Series

Service switching platform

Facilitates core-distribution deployment

Virtual switching system scales to 4 TB capacity

Integrated service modules for enhanced security and wireless functionality

Cisco Nexus 7000 Series

Highest switching capacity

550 Gb per slot

17.6 Tb per chassis

100 Gb Ethernet

Excellent as core in data centres

Cisco Catalyst 4500 Series

Ideal for borderless access deployments

1.6 Tb/s with VSS

240 full PoE+ ports

Cisco Catalyst 4500-X Series

Fixed configuration

Good for limited spaces

1.6 Tb/s with VSS

Easy virtual network simplifies network creation

Integrated network services

Cisco 3750-X Series

Fixed configuration

Stackable

Full PoE+ and borderless network services
These are just some of the many Cisco network switches available on the market. The chart can give consumers an idea of the range of functionality found in these devices. Consumers should use these models as a general reference from which to begin a search.
Choosing Between Cisco Network Switches
There are several factors a consumer should keep in mind when selecting from among the wide variety of Cisco network switches. Issues such as network size, function, and role can all affect the choice of a network switch by Cisco.
Considering the Number of Users on a Network
The number of users on a network is an issue of primary concern when selecting a network switch. If a network has a limited number of users, a consumer would only need a switch with a limited number of ports. A switch with a small number of ports might only have five ports,, while a large network could need a device with 16 ports or as many as 48 ports. Port number correlates directly with price, so consumers should focus on choosing one that matches exactly with their needs. For networks that involve more than 50 users, consumer might even have to consider multiple switches on one network.
Assessing User Demands
What is the primary demand of a user on the network? Consumers should consider the day-to-day tasks of the average user on the network. A Cisco network switch with gigabit Ethernet support might be needed if network users regularly work with large volumes of data and transfer this data back and forth across the network. If a network is just used for surfing the Internet or accessing local devices, such as printers, then a 100 Mb port might suffice.
Understanding the Role of the Cisco Network Switch
If consumers plan on building a large network, they may need a fast, high-traffic switch or two, such as a gigabit switch, to act as the core of the network. If a network is small, one access switch might suffice at the core of the entire operation. Consumers need to also gauge this component when determining what types of Cisco network switches they need.
Assessing Consumer Configuration Skills
Advanced, high-performance Cisco switches can be quite difficult to configure. A consumer interested in purchasing an advanced Cisco switch should first consider his or her own skill set for configuring this type of device. If an IT department is in play, it could be a moot point, but many small business owners work independently. Consumers should consider whether or not they are comfortable with setting up a complicated unit before purchasing one.
Considering Used Cisco Network Switches
Many companies upgrade technology quite often. This can put perfectly good units back on the resale market. These used Cisco network switches provide a very affordable alternative. Small business owners and home network users should consider whether or not a used switch might suffice for their particular applications.
Getting to Know the Sellers on eBay
You can also use eBay to communicate directly with sellers. When buying items with complicated specifications, such as switches, this can really complicate the process for you. Sellers should be able to answer questions you have as to the correct applications for a switch. You can also use contact with a seller to assess whether or not a seller can provide you with the right unit. Review a seller's feedback and past listings, as well, to further supplement the purchasing process.
Conclusion
Buying and implementing a Cisco network switch is a great solution for consumers in both the private and commercial spaces. A Cisco network switch can bridge the gap between multiple computers and devices to allow a home or business network to function optimally and efficiently. For home users, this can save trouble and time. For business users, these benefits can extend into cost savings in the long run.
When shopping for Cisco network switches, consumers may need to brush up on some of the basics of network switches and their features. By familiarising themselves with the ins and outs of these devices, they can get a clearer view of the types of network switches that are needed for their applications. With this information, buyers can then easily purchase Cisco network switches on an aggregator website such as eBay, or they can shop locally in traditional computer and electronics stores.