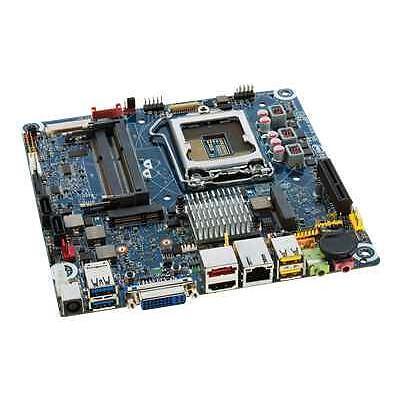 Modern video game consoles are complex pieces of equipment. They make use of a full motherboard that handles system operations in the same way as a computer. These motherboards can burn out occasionally or become inoperable, in which case it is necessary to replace them. Although it is possible to take the console to a repair specialist, this can be an expensive process. It may mean that the console out of order for several days or weeks. Computer DIY enthusiasts can consider purchasing a motherboard for replacement parts and installing it at home.
The most important thing to consider while shopping for motherboards is the console platform and model. Many modern systems, such as those from the seventh generation, release multiple models over the course of the console's life. Each of these uses a different motherboard, so it is necessary to understand the specific model being repaired before committing to a purchase.
Motherboards for game consoles can be purchased from specialist electronics shops; many of these are online. Marketplaces like eBay also have a high number of listings for motherboards for a variety of consoles. Prices can vary significantly from one retailer to the next, so it is worth taking the time to investigate multiple sellers before buying. With the proper motherboard, buyers can restore their consoles and get back to gaming.
Types of Game Consoles
Motherboards are designed for specific types of game consoles, and it is important to purchase an item that is fully compatible. In some cases, such as the Xbox 360, separate motherboards are created for each model of the system that has been released. So, buyers must identify which version of the console they own in order to choose the appropriate product. Learn more about the different game consoles and their respective models before shopping.
Xbox 360
The Xbox 360 has the highest number of motherboards for any seventh generation console. These include ones for the Arcade, Pro, Elite, Core, and S models. The following table can be used to help owners to identify the various console models by their physical appearance and interface options.
Model of Xbox 360

Description

Pro

Large console format

White case

Hard drive

Core

Large console format

White case

No hard drive

No HDMI port

Wired controller

Arcade

Large console format

White case

No hard drive

HDMI port

Wireless controller

Elite

Large console format

Black case

Hard drive

Slim console format

Black case
Several of the Xbox 360 models are also designed with more than one hard drive capacity. This does not affect the motherboard that is used in the console.
PlayStation 3
There are only two motherboards for the PlayStation 3 console. They are used for the Original and Slim console designs, respectively.
Model of PlayStation 3

Description

Original

Gloss black finish

9.8 centimetres thick

Slim

Matte black finish

6.3 centimetres thick
There are multiple hard drive capacities for each PS3 model. These are not relevant to the choice of the motherboard.
Nintendo DS
A different motherboard is used for each Nintendo DS model. These include the DS, DS Lite, DSi, and DSi XL. Identify the model of DS owned to choose the appropriate internal components.
Model of Nintendo DS

Description

Rounded edges on exterior

Reverse compatibility with Game Boy Advance games

Sharper edges on exterior

Reverse compatibility with Game Boy Advance games

DSi

Includes digital camera

No reverse compatibility

Compatibility with DSiWare

DSi XL

Large format and large screen using DSi design
Nintendo 3DS and 3DS XL models also use their own motherboards . Buyers should identify the model of DS that they own in order to ensure that the correct motherboard is purchased.
PSP
Sony's PlayStation Portable uses separate motherboards for all three formats, including the 1000, 2000, and 3000. Use the following table to determine which motherboard is needed.
Model of PSP

Description

1000

Uses a memory stick

2000

Uses flash memory

Has a TV output

3000

Flash memory

Has a TV output

Contains a built-in microphone
All gaming consoles are designed with different motherboards. Before making a purchase, buyers need to ensure that they know which console type they have.
Condition of Motherboards
Motherboards can be purchased in several different conditions. In addition to factory new items, buyers can find many used items that have been removed from an existing console. Motherboards, like other internal components for electronic equipment, are often described using a standard list of conditions, such as new, like new, very good, and acceptable. It is also possible to find motherboards that are faulty or no longer working. Buyers may also encounter other adjectives that fall somewhere between these standard terms. For example, fair may be used instead of acceptable, or good may appear to indicate the item is between acceptable and very good. Some items are no longer working. These can be used for replacement parts. When possible, inspect a motherboard in person. If buying online, read the seller's description closely and compare it with the available photographs.
New Motherboards
New motherboards are sealed in their original packaging. They have never been opened or used. They are the most expensive option, although they are also the most reliable.
Like New Motherboards
A motherboard listed as like new has never been used in a console. It may have been opened, or even sold and then returned. Other than that, the motherboard is in excellent condition and is barely distinguishable from a factory new item.
Very Good Motherboards
Very good motherboards have been used in a console, but are still in excellent condition. They may show slight signs of wear.
Acceptable Motherboards
Motherboards in an acceptable condition are used and show noticeable signs of wear. However, they are still fully functional. These items are inexpensive.
Installation of Motherboards
Computer DIY enthusiasts may have performed many repairs for a particular console, but there is always a first time for replacing the motherboard. The best way to ensure that the installation is done properly is to follow tutorials that can be found online for nearly every game console available. These guides contain a list of the necessary tools and step-by-step instructions of how to open the console safely and locate the motherboard. Many of these also include photographs or videos.
Motherboards are integrated with several other components in the machine. They also have individual parts that can be removed and replaced. If the specific source of the console's malfunction can be identified, it may be easier and less expensive to purchase single components that an entire motherboard. This is an especially useful option for buyers looking to repair and sell a high number of consoles.
How to Buy Motherboards for Replacement Parts and Tools on eBay
Buying motherboards for replacement parts and tools is a good way for a computer DIY enthusiast to save money on expensive repairs, while learning more about how the console functions. These items are available on eBay for many types of console. The easiest way to shop is to initiate a keyword search from the home page.. For example, type " xbox 360 s motherboard " into the search field to see all items tagged with those keywords. You may refine the results by introducing new keywords to the search or by clicking on any of the category links that appear in the search results.
Read the Item Description
Read the description of a motherboard provided by the seller to feel confident in your purchase. Many sellers also include multiple photographs of the item. Check the price and remember to include delivery fees into your estimate of the final cost. It is also important to determine which payment methods are accepted by the seller to ensure a fast transaction.
Review Sellers
Click on the names of sellers in item listings to see their full profiles. There, you can view details about their experience on eBay including comments and average ratings based on several aspects of their performance. You can also view the seller's feedback rating, which reflects the satisfaction of customers within the past 12 months.
Conclusion
Games consoles use an elaborate motherboard similar to components installed in computers. Motherboards can be purchased as stand-alone items for replacement parts. They are relatively inexpensive, making it a quick and easy way to repair a console without the need for a technician. The first thing to consider while shopping is the platform and model of the console. Single platforms, such as the Nintendo DS, are often released in multiple versions over time. Each of these can require a different motherboard. Check which model is being used before making a purchase. This can usually be done quickly by making a visual comparison of the models. Other obvious differences are sometimes present, such as the absence of a hard drive.
Once the platform and model of a console has been determined, take the time to investigate the condition of motherboards for sale. New items are the most reliable, although they are also the most expensive. Used items can be described with a range of different adjectives, including very good and acceptable. Read the full description of a motherboard or examine it in person to gain a clearer idea of its condition. eBay is an excellent source of motherboards for replacement parts for consoles. Consider all options to find the most suitable item at the lowest price.