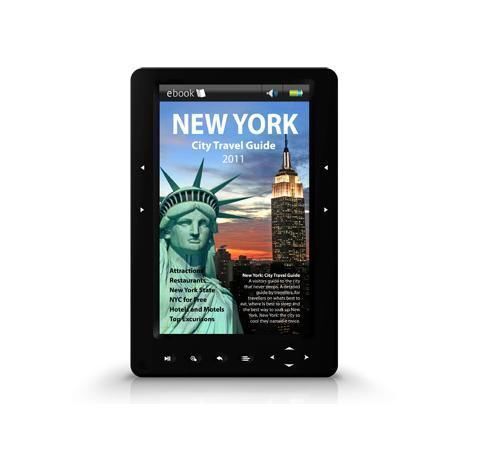 Portable electronic computing devices, such as tablets, and electronic e-readers, have dramatically altered the way in which information is shared. For example, in the space of barely five years, eBooks grew from representing a negligible percentage of the United Kingdom book market in 2008 to over 20 per cent in 2013, leading to major changes in the dynamics of the publishing industry.
Since growth in the market for electronic goods tends to result in innovation, leading to constantly changing specifications, the rapid growth of the iPad, tablet, and eBook reader markets has created problems for the consumer interested in making a purchase. The tendency for manufacturers to add features to existing products has also resulted in a growing overlap between the three. Before spending money it makes sense, therefore, to understand the market and be clear about the advantages and disadvantages of each particular product, to the extent that there is an overlap
The range of portable electronic devices is now so large that few if any high street retailers are able to offer more than a token selection. To gain an overall impression of the market and choose the most appropriate product, consumers are better served by looking online, where eBay offers listings of all the types of iPads, tablets, and eBook readers at competitive prices.
The Essential Functions of iPads, Tablets, and eBook Readers
All three of these products are designed primarily for consuming entertainment or other multimedia. However, there are differences between the three, which this table highlights.
| | | |
| --- | --- | --- |
| Model | Primary Features | Additional Features |
| | Audiovisual media; includes eBook reading, photography, video and browsing | E-mail; some phone functions over Wi-Fi and video phone functions |
| Tablet | Audiovisual media; includes eBook reading, photography, video and browsing | E-mail; expansion dock or keyboard for office functions. |
| eBook Reader | Displaying electronic text | Some capable of web browsing or email; newer models offer video streaming and other entertainment options. |
The operating systems used by the three devices remain distinctive. iPads operate on Apple's iOS operating system, tablets on various Windows, Linux or similar systems, and eBook readers also vary.
Differences Between an iPad, Tablet, and eBook Readers
A tablet computer is a device primarily used for communicating and consuming multimedia content, rather than word processing or office functions, although some have these capacities too. Therefore, the keyboard is either minimal or not present at all, with most tablets now having large touch screens operated either by using a stylus or a finger.
Tablets Developed from the PC
Tablets developed initially from Windows and Linux systems although other operating systems are now used. They were set apart from PCs initially by being intended to be highly portable, and this has shaped their development. In sizetablets fall between a laptop and a smartphone, being larger than the latter but smaller than the former.
In function, tablets and smartphones are increasingly drawing together, with tablets gaining some phone call capacity over Wi-Fi and smartphones increasing their screen size to offer consumers increasingly impressive visual displays. Some tablets are also edging closer to word processing and office facilities, with expansion docks and the capacity to attach a keyboard, blurring the distinction between a tablet and a netbook or ultra-portable laptop.
The Characteristics of an iPad
Strictly speaking, iPads are a species of tablet computer, rather than a separate category of products. The main difference that sets iPads apart from other tablet format computers is the Apple operating system and branding, which has come to be associated with a unique set of designs and features. iPads are available in different sizes and specifications although they all share many similar characteristic with a heavy emphasis on audio visual, photography, and video.
eBook Reader
eBook readers began as specialised devices to allow electronic books to be downloaded and read. They are capable of holding many titles simultaneously. This changed with the introduction of web browsing capacity, video streaming, and downloadable applications on some eBook readers and the introduction of eBook reading capabilities on many tablets and iPads.
Because of their limited functions, eBook readers have in the past been cheaper than tablets and iPads, although the latest versions are becoming more expensive as their functions increase. eBook readers tend to have very long battery lives, with solid state memory, often have limited processing power, and do not have such extra functions as cameras or video.
Screens for Tablets, iPads, and eBooks
iPads and other tablets tend to have touch screen displays, which today are usually in colour. The screen is used to navigate the operating menu and enter text through character recognition software. Screens may be operated either by a finger or by using a stylus. Some models give the option of both. The screens fall into two categories: either capacitive or resistive.
Resistive touch screens are cheaper to make, more resistant to moisture, and can be operated wearing gloves, but they are less precise than capacitive ones. Capacitive screens are more expensive, cannot be operated in gloves, but they are thinner and more precise in use.
Form Factors for Tablets, iPads and eBook Readers
eBook readers are usually in the mini-slate form factor. iPads are also slates, and there is also a mini-iPad. Tablets vary in their form factor, ranging from slates to booklets, and now there are quite a few convertible tablets that can connect to a keyboard and function like laptops
Considerations When Buying an iPad, Tablet, or eBook Reader
The key to buying the ideal iPad, tablet, or eBook reader is to decide what is going to be used for. If you are simply looking for a way to read electronic books, then a simple eBook reader should be adequate, and should cost far less than an iPad or tablet. Alternatively, at the other end of the extreme, if you want to edit documents, send and receive emails, and generally use the functions of a laptop but do not want the size and weight that normally come with a large screen, then a convertible slate may be ideal. Some of these have a keyboard built-in, while others can have one attached.
For consumers who fall midway between these two extremes, it is a case of finding the right model and form factor to suit the purpose and budget. The multiplicity of form factors, manufacturers, operating systems, and feature sets can make looking for an iPad, tablet, or eBook reader something of a challenge. This challenge can be simplified by studying the different products online, which makes is far simpler and faster than trailing from store to store. eBay sells a wide range of iPads, tablets, and eBook readers, both new and used, making it easy to find the right one for you.
Finding iPads, Tablets and eBook Readers on eBay
You can easily find any of these items on eBay by typing a search term describing what you are looking for into the search bar on theeBay home page. You can either type in the phrase " iPads, tablets, eBook readers" to browse through all the various types on offer, or if you have a more precise idea of what you need, you can just type in that particular item. For an iPad, type in " iPad", for tablets in general, use the word " tablet", and for an eBook reader use the phrase " eBook reader ".
In each case, the search brings up a series of pages full of listings for iPads, tablets, or eBook readers currently offered for sale on eBay. You can narrow these listings down by specifying in more detail what your requirements are. For example, you may want a tablet or eBook reader made by a particular manufacturer or a particular model. Whatever your needs may be, specify them. In this way you should be left with a set of listings that resembles more so what you are looking for.
Read through the descriptions and consider the photos carefully. If you need more information about a model you like, contact the seller using the information on their profile page. Also note the feedback on this page, which can help you judge the seller. Sellers with the best feedback are "top-rated sellers".
Conclusion
iPads, tablets, and eBook readers have different backgrounds but have increasingly come to share a similar set of functions. An iPad is really a type of tablet but with a distinctive operating system and an emphasis on multimedia applications, whereas some tablets are able to handle more office type functions.
Tablets are also variable in their form factors, ranging from convertible slates that can take a keyboard to mini form factor tablets and booklet style units. eBook readers were originally very specialised, with lower memory, weight and processing power, and cheaper prices. However, more recent models have become more akin to tablets in their feature set, performance, screen, and therefore, their cost.
When deciding which of these types of computer to buy, the user should first decide what functions are needed. This can help in choosing the correct form factor and other specifications. The best way to access a wide selection of iPads, tablets, and eBook readers is by going online, where eBay have listings for all the main types. Understanding the various features and differences between iPads, tablets, and eBook readers ensures that buyers find one to suit their needs.