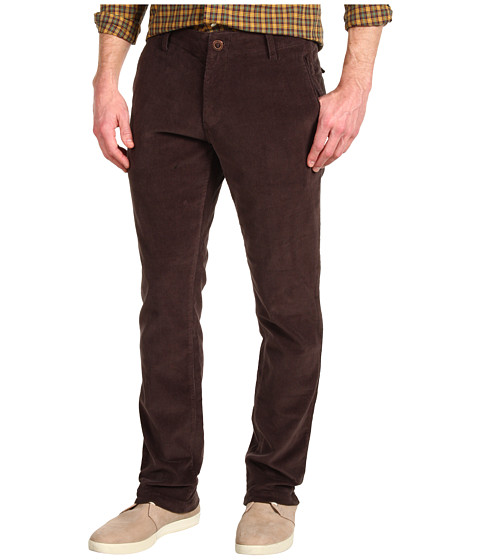 There are many names by which trousers are known, such as britches, slacks, or pants, depending upon which country one is from. Whatever name one chooses to call them by, when searching for casual trousers, there are many options available today. Choose from military-style cargo trousers, chino flat front trousers, or for a great all-around casual trouser, a cotton-blend cargo trouser is a smart choice.
Men have been wearing trousers for centuries, but at no time in the history of this particular article of men's clothing has there been such a diverse selection of styles from which to choose. When shopping for a pair of men's casual trousers, consider visiting eBay. This huge online marketplace has an extensive array of men's casual trousers from which to choose. Men's trousers come in a variety of designs and colours, and this guide will describe the various styles of casual trousers that are available, as well as the features unique to each style.
Features of Men's Casual Trousers
Choosing the right style of trouser to wear involves determining the needs of the wearer first . Trousers are available in a variety of styles. Some styles come with features that are more more suitable for formal occasions. Others look great with casual-wear, such as with a Lacoste polo-shirt. For the purposes of this guide, we will focus on the characteristics of men's casual trousers.
Pleats
Some styles of men's casual trousers boast pleated fabric just below the waistband. Styles that usually have pleats include casual trousers like khakis and business or formal attire like suit trousers. These styles usually have between one and three pleats on either side of the zipper. Some men choose pleated khaki trousers for a more formal look. Because trouser pleats can spread somewhat when the wearer moves in a certain way or sits down, they allow the casual trouser to maintain a smooth, draped appearance. There should never be any bunching of the pants and they should never be tight around the thigh area. Pleats can be a good judge of the correct fit of a pair of casual trousers because if they have spread when the wearer is standing, the trousers are clearly too tight.
Plain-Front
While it may seem that a pleated-front casual trouser makes more sense than a flat-front trouser, there are some definite advantages to plain-front trousers. For instance, the trouser lays in a narrower, smoother manner than a pleated trouser, and very tall or slim men usually prefer this style of trouser because the extra material used to create pleats can cause them to appear too thin, or the trouser too appear too loose.
Turn-ups
Although many trousers have legs that are hemmed to a specific length, some manufacturers choose to incorporate turn-ups for a more stylish look. The trouser leg is folded outward from the leg and stitched in place to add weight or improve the drape. That extra weight on the trouser leg pulls the leg a bit straighter and keeps it looking smoother. One can determine the best looking turn-up by inspecting the lay of the cuff. It should lie against the back of the shoe, and allow the fabric in front to drape across the top of front of the shoe. Because the turn-up causes the leg to appear shortened, vertically challenged men often opt not to wear men's casual trousers that feature turn-ups.
Fly
Unless the casual trouser is of the pull-on variety, with an elastic waist, it will more than likely have a fly. In Medieval times, a pair of trousers did not come with a fly. Instead, a codpiece was the most common fastening for the fronts of trousers. Today, the most common fastening is a zipper concealed behind a flap of fabric called a fly, although some styles of trousers have button fastenings. This type of closure is known as a button-down fly.
Braces
One means of holding trousers up around the waist is to use a belt. In the past, belts were considered a very casual means of holding up trousers, and the formal method was the use of braces. These attached to the trousers with buttons on either the inside or outside of the waistband. This is still the preferred method of trouser support. Braces neither pinch nor require frequent adjustment like belts do. Braces are available from eBay in a variety of colours. There are the traditionally muted shades as well as brightly coloured braces to suit all tastes.
Pockets
Pockets are another feature of casual trousers. If a pocket is warranted, the slanted pocket, or a diagonal slit in the trousers, is considered the most appropriate style for casual trousers. Many men choose to forego pockets altogether to keep the drape of the trouser smooth and sleek. Jacket pockets usually have enough space for keys, wallet or other small items a man may carry. These jacket pockets make trouser pockets unnecessary in the opinion of many men.
Casual Trouser Fabric
There are many styles of casual trousers from which to choose, as well as a variety of colours and types of materials. Men's casual trousers are frequently made from a specific range of fabrics, including cotton, polyester blends, and wool.
100 Percent Cotton
Cotton is always a good choice for warmer climates or hot weather. Cotton trousers are available in corduroy, twill, and chino. It is the most common choice of fabric for men's casual trousers.
Polyester Blends
Polyester blend casual trousers remain wrinkle-free. They stay looking neater for longer when compared with cotton trousers. Casual trousers made with this fabric can be laundered in the washing machine, making them easy to care for.
Wool
Generally, casual men's trousers made from wool are made with a lightweight version. This wool holds up well and has a superior look and feel. The downside to wool trousers is that they need to be professionally cleaned, as washing them at home will destroy them.
Fitting Casual Trousers
Casual trousers made with quality fabrics drape nicely. For the perfect fit, casual trousers should lay smoothly against the man's body, neither clinging nor bulging in any areas. When trousers bunch up around the top of the man's thighs, the trousers are much too tight. A well-fitting trouser is widest at the waist and tapers as it descends the body. The fall, or that area between the waist and the crotch, is wider in trousers than in jeans. Because of this wider fall, trousers are made to be worn higher on the waist than casual jeans. This is a very important detail to remember when searching for a pair of men's casual trousers on eBay.
Trousers of the correct size will not slide down a man's body. The waist should be narrow enough to keep the trousers up, even without a belt or braces. However, many men choose to wear casual trousers with braces because the drape of the trouser remains sleek and flat.
To determine the correct size trouser, a buyer should follow some well worn advice. First, a man must be measured. The length and width of the leg should be measured, from the crotch to the hem on the inside of the leg, and from the waist to the hem on the outside of the leg. Next, the waist must be measured. This measurement is taken at the level that trousers would normally be worn. A man will gain and lose weight through the seasons and across the years. He should consider measuring his waist everytime he goes shopping for a new pair of trousers.
How to Buy Men's Casual Trousers on eBay
When looking for men's casual trousers, eBay has an extensive collection to search. Simply type relevant keywords into the search engine at the top of the page to bring up an extensive listing of men's casual trousers. For example, if you type in 'pleated khaki trousers', this action will bring up a results page listing all the men's trousers that fit that description. You can also search for braces to wear with your casual trousers, or even coordinate with accessories such as a pair of men's casual shoes.
If you are planning to buy a specific pair of men's casual trousers, or a pair of shoes, check with the seller first to be sure that they will agree to exchange the item, or provide a refund, should you find that they do not fit properly. To locate information regarding the seller's refund or exchange policy, you can go to their member profile, click on their contact link, and ask them about the specifics of their policies.
Conclusion
For occasions when a comfortable pair of trousers is needed, choose casual men's trousers that are made with cotton twill for a fashionable and relaxed look, such as a pair of pleated khaki trousers, and accessorize those trousers with a pair of braces for the laid-back look that sets the wearer apart. A date at the club will require a look that makes a statement of confidence. For that occasion choose a pair of men's casual dress shoes and a classic fedora for a striking look. Men's casual trousers come in a variety of styles and colours, as well as a variety of materials, including wool, cotton twill, polyester blends and denim. A well-fitting pair of trousers is a flattering pair of trousers. A man should measure his waistline every time he needs to go shopping for a new pair of trousers. Whatever style of trouser, whether it be flat-front chinos, khakis or a wool-blend cargo trouser, a man will find the perfect addition to their wardrobe on eBay.