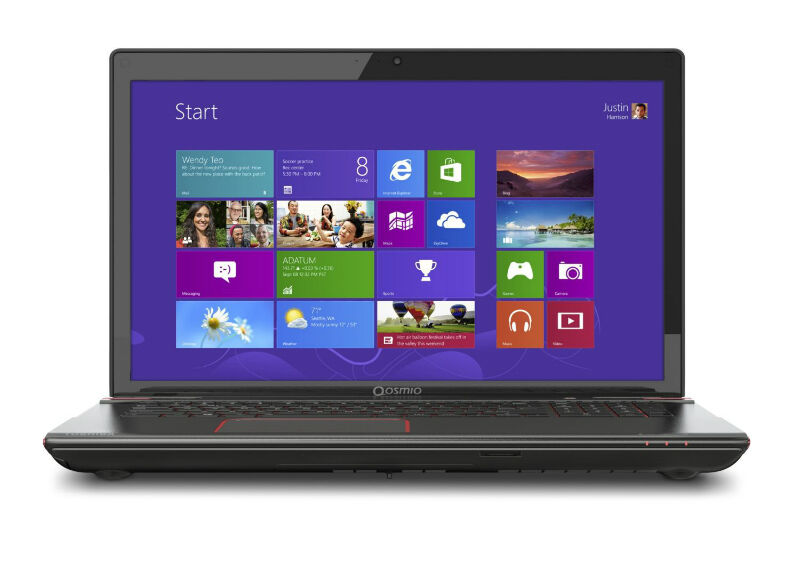 Almost everyone needs a computer, whether it is for work, gaming, or staying in touch with friends and family. A computer is a versatile device as it allows users to perform various tasks, and has become an essential tool not only for companies, but also for students and those who work from home. There are various kinds of computers that buyers can choose from, including the desktop PC, laptop, and netbook. Each of these devices can serve a basic computer user well, but each option has its own pros and cons.
Before setting out to look for a computer, buyers should first decide what they will use the computer for, what their budget is, and how many features they want the computer to have. These considerations are all necessary whether one is shopping for a PC, laptop, or netbook. Buyers can find virtually any computer they want on eBay. Even if searching for computers on eBay is simple, buyers could benefit from tips on how to choose the right PC for their needs.

Budget is always something to consider so before we go into what is the best computer for your needs, consider buying second hands or refurbished laptops.
Choosing Between a PC, Laptop, and Netbook
Buying a computer is relatively simple when buyers only need to choose between different desktop PC models. This situation changes when users also have other options to choose from, such as laptops and netbooks. First time buyers might feel overwhelmed with all the choices available to them but choosing a suitable computer for any user should not be too complicated. To decide on a type of computer, buyers must first know what each kind of computer can do and what the users need out of their device.
Desktop PC
A desktop PC is a set of components assembled into a computer. It is often big and cannot be carried around by users. Regular components for a PC are the CPU tower, monitor, keyboard, mouse, speakers, and connecting cables. Each component is separate from others and can easily be replaced if the owner wants to upgrade the system or repair a broken component. Since users can build their own PC from scratch, they can also choose exactly what components they want to have in it. This is especially useful for those who require high processing power, storage space, or even a large monitor. Avid gamers and those who use high performance software in their work should choose a PC. A desktop PC is also a good choice as a family computer.
Laptop
A laptop is a portable computer smaller than a PC. Owners can use it almost anywhere they go, making it a very good choice for students and anyone who want to use the computers on the go. Like desktop PCs, a laptop also has a monitor, keyboard, trackpad, and speaker, with all of the components being integrated into the device. Laptops usually have limited speed and power, but users can buy laptops that perform on par with a desktop computer if they are willing to spend more on it. Those who want true performance and mobility out of their computers can look at ultrabooks,, which are premium laptops. Ultrabooks are thinner and perform better than regular laptops, making them suitable for professionals who travel a lot.
Netbook
A netbook is the smallest device among the three computer types. It is designed more for basic usage such as browsing the Internet and simple word processing. Netbooks are very light, cost effective, and have a longer battery life than laptops, making them suitable as a travel device. However, users cannot expect to play games or run advanced software on a netbook due to the limited capabilities of the device.
Buying the Right Computer for One's Needs on eBay
After deciding on the type of computer that they want, buyers should then consider the specifications of their computer. Common things to consider are the processor speed and type, hard disk space, memory, battery, and so on. Each component is necessary to ensure that the computer works well, so buyers should decide wisely on their purchase.
| PC Component | Function | Options |
| --- | --- | --- |
| Hard disk | Stores data files | A bigger hard disk can store more files |
| Processor | Runs the computer's various operations | Intel and AMD, single- and multi-core processors |
| Random Access Memory (RAM) | Temporary memory needed by software to operate | The higher the RAM, the better a computer performs |
| Battery for laptops and netbooks | Powers the PC when not attached to the power socket | Different battery types and performance levels |
| Optical disk drive | Only available on PCs and laptops | All-in-one drives play CDs, DVDs, and Blu-Ray discs |
| | Required to render the graphics in games and videos | Different models, brands, and prices |
Users who want top performance can choose a computer with high-end components. A serious gamer or graphic artist might look for a PC with at least 500 GB of storage, 8 GB or higher RAM, and a dual-core or quad-core processor.. Users who only plan to surf the web, watch movies, and carry out word processing on their computer, can just buy a general-purpose PC or laptop.
All general-purpose computers are more than able to handle regular document processing programs and older or casual games. For parents who want a computer to help with their children's homework and for downloading media content, a basic computer is sufficient. eBay has a wide range of computers from regular PCs and netbooks to ultrabooks. Therefore, all buyers need to do to find the right computer for themselves is to look at the various computers available on eBay.
How to Find the Right Computer on eBay
eBay has a large selection of computers and buyers can use eBay's search function to look for one. Buyers can just type in the appropriate keyword in the search bar to get a list of all available computers on eBay. To search for a netbook, users can look up 'netbook'. They can also search for a '10 inch netbook' or, if they want a powerful netbook, '4 GB memory netbook'. It is important for buyers to know what they want in their computer so they can save time when looking for one on eBay.
If buyers know what screen size they want their computer to have, or they have a favourite brand, they can also search for such computer on eBay by looking up the suitable keywords. When looking at the list of computers, one must be sure to read all the details including the price and shipping fee. To get the most out of their money, buyers should look for a computer with only the features and specifications that they need. For example, it might be fun to have a touchscreen laptop but buyers should consider whether they really need the feature and it is worth the extra cost. While on the product listings page, buyers can further refine their search by using the provided category filter to select other criteria including hard disk space, condition, and more.
Buying a PC Laptop or Netbook on eBay
To search for the right PC laptop or netbook on eBay, just look up the computer you want by using the search bar on the eBay home page. You can search for 'ultrabook', 'Dell PC', or any appropriate keyword that is relevant to the particular computer you are looking for. You will then see various results that match the search term you have used. Look through those search results and compare the prices. If you see a computer listed that piques your interest, click on it to go to a detailed page dedicated to that particular product. There you will see the price, condition, technical specifications, supported payment methods, seller details, and much more for the computer.
Before you purchase any computer on eBay, compare several listings to get a great deal on a particular brand and model of computer. Also, be sure to take shipping costs into consideration as you analyse whether the price of the computer is reasonable. If any part of the item description is vague and you need further details, feel free to contact the seller responsible for the product listing.
Conclusion
In the modern world, it is difficult to get by without a computer. There are generally three types of computers, namely the desktop PC, the laptop, and the netbook, suitable for different purposes, so buyers need to first decide which type is suitable for them. Once they have decided the type of computer they want, they can then proceed to narrow down the choices according to the technical specifications that match their needs. Buyers should consider processor speed and type, hard disk space, memory, battery life, and so on.
Once the buyer has a rough idea of the type and specifications of the computer they are looking to purchase, they can then proceed to shopping for their computer on eBay, remembering that second hand laptops and refurbished technology is much cheaper. The process is quite straightforward; the buyer simply has to type in a relevant search term, press Enter, browse through search results, and decide on which one of the listings they want to explore further. After that, it is just a few clicks before the purchasing process is completed.