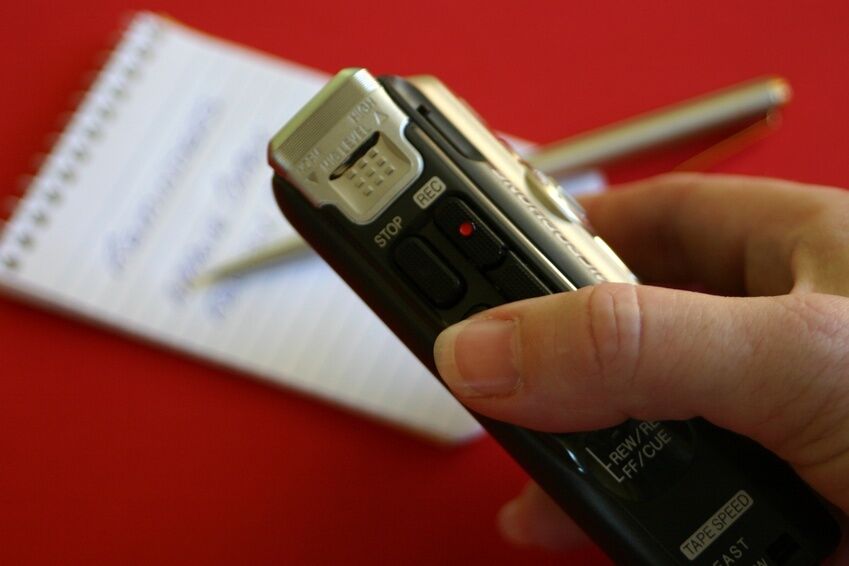 A digital voice recorder is useful for making high quality recordings of conversations, meetings, interviews, or speeches that you can transcribe later. Many types of voice recorders are available on eBay. Consider several things, including the audio quality, battery life, and features in order to choose a dictaphone or voice recorder that suits your needs.
Digital Voice Recorder Audio Quality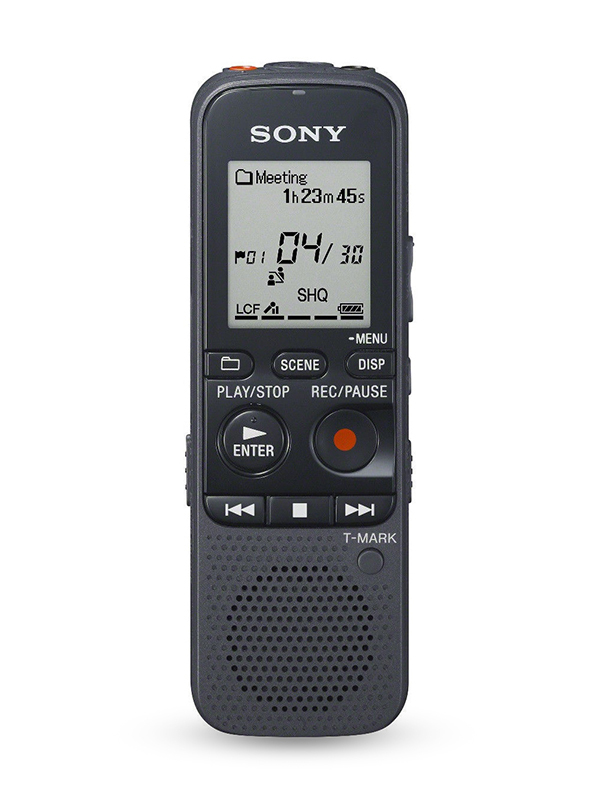 Audio quality or recording quality is extremely important. Low-quality digital voice recorders are usually about or slightly less than the quality of the audio recorder built into most smartphones. These voice recorders are handy if you want to record a great deal of data, but not especially so for recording high quality audio. While it is difficult to determine which digital voice recorders have a high quality microphone, you can look for a higher bit rate recording as a sign of quality. For example, Sony uses 8 to 192 kbps file sizes, with the larger size being the best quality. For audio comparison, iTunes sells MP3s at 256 kbps. Essentially, the higher the bit rate, the better the quality of the audio recording. You also want to look for a noise-cancelling microphone, which cancels out some of the background noise. An HQ or HD digital voice recorder offers the highest quality.
Digital Voice Recorder Battery Life
Battery life is a very important consideration if you are using your digital audio recorder every day. Digital voice recorders come with both rechargeable and replaceable batteries. Recorders with replaceable batteries usually run on AA or AAA batteries, and require new batteries every few weeks or months depending on use. Rechargeable batteries plug into a USB mini socket and then usually offer anywhere from 4 to 48 hours of charge.
Digital Voice Recorder Features and Functions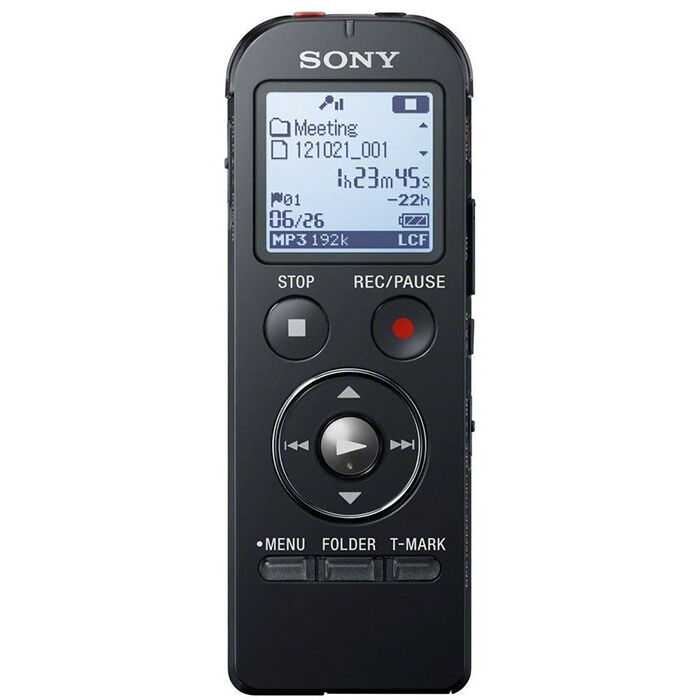 Various digital voice recorders offer different features but you should start out by looking for the basics, such as easy-to-access play, stop, and rewind buttons. Internal memory is also important because it affects how much audio you can store. Four-GB and 8GB voice recorders are all common, but you can also buy options that record to SD cards. Other features include voice activation, dictation, and low-profile designs such as pen and USB shapes.
Digital Voice Recorder File Formats
If you want to use your digital voice recorder to create files for using in video or podcasts, or syncing to a computer to edit, then you do have to look for file formats that you can use. Many digital voice recorders record in WAV format, which is a very easy format to use and edit. MP3, MPEG, AAC, and WMA are also popular formats used in voice recorders.