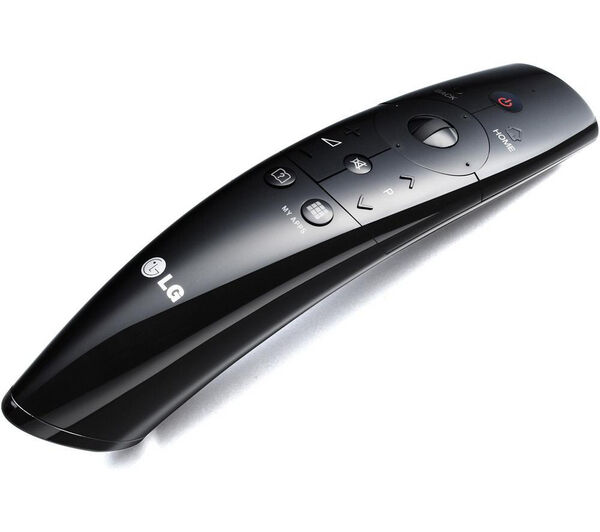 The invention of the television remote control radically changed television viewing habits. Gone were the days when people endured lousy television programming because they did not want to get up and down from their comfortable couches and sofas to change the channels. With one flick of a finger, remote controls gave viewers the power to surf through multiple channels to find programmes that they enjoyed watching. In addition, television remotes spawned a competition over who could gain control over the remote control, and hence, the television viewing of an entire family. Remote controls went through another recent transformation, as users can now programme all of their electronic devices via one voice activated system.
Consumers can purchase voice controlled universal remotes at big box electronics retailers and smaller shops that specialise in selling audio and visual systems. Many retailers sell home theatre systems that come with remotes that users programme for the entire system. The same principle applies on eBay, where sellers offer great deals on voice controlled universal remotes. Some sellers throw in the remotes as incentive for buyers to pull the buying trigger. Before buying a voice activated universal remote control, consumers should learn about the devices, the common features found in the devices, and recent developments that include remote control technology progression.
What Does Voice Activated Universal Remote Control Mean?
Voice activation technology allows users of such devices to command and control objects through voice projection. The first set of products to implement voice activation technology were home security systems. Instead of programming an elaborate code into the central processing unit of a voice activated security system, users only had to voice a few simple commands that the central unit stored within its internal memory. Voices activated a series of commands that performed functions as easy as opening a garage door to intricate commands that secure every window and door inside of a home. Eventually, the same voice recognition technology transferred to remote controls. However, initial voice activated remotes only perform one function, such as changing television channels or recording films. Another technological innovation was needed to give remote controls the power to run a home cinema system.
The technology breakthrough is referred to as a universal remote control, which gives remote controls the capability to be programmed to operate multiple electronic devices simultaneously. Low-end models only allow users to operate devices that are pre-programmed by manufacturers. More advanced universal remotes provide users with the flexibility to enter new programming codes into the system. The newer universal remotes cross-programme between brands. For instance, a Phillips DVD player may be programmed to operate with Bose speakers. Voice controlled universal remotes combine voice activation and universal programming technologies into the most advanced remote control on the market.
Voice Activated Universal Remote Control Features
Many consumers have the misconception that voice activated remote controls no longer contain navigation buttons. In fact, one of the advantages of using voice control universal remotes is the capability to operate electronic devices with either the voice or fingers. The following table lists the most important features of any voice controlled universal remote.
Voice Controlled Universal Remote Feature

Description

Power button

One or more buttons that controls device power level

Devices include VCR, DVD, and home automation

Channel and volume up and down selectors

Marked with plus and minus signs

Numeric keypad

Enters channels, time, and date

Set button

Allows selection of a specified selection of codes that can be voice or finger activated

Users cycle through list of available codes to find the code that matches the device or devices to be controlled

D-pad

Navigates DVD player menus

Macro programming

Users programme command sequences, which they activate with one button or a voice command

Repeaters

Extend remote control range

Great for home automation systems

Removes line-of-sight requirement by using infrared signals
While most voice controlled universal remotes possess many of the same features, manufacturers differentiate models by adding other features that enhance performance. The optional features can add more to a remote's price tag. Therefore, higher-end voice activated universal remotes should only be used to control a home automation system that includes every electronic device and appliance, as well as a security system.
Recent Voice Controlled Universal Remote Developments
Voice recognition technology changes at a dizzying pace. It seems that companies introduce revolutionary products every year. Here are four recent developments in the voice controlled universal remote market.
Samsung
Samsung has produced a new voice activated universal remote to operate its array of Internet-connected Smart televisions. The new device provides users with more button control on a touch-sensitive keypad, as well as enhancing the voice recognition technology. Samsung recently launched the newest addition to its line of high-end voice recognition devices. While volume and channel change buttons remain a prominent feature of the new device, Samsung now gives users the capability to search the Internet and activate voice commands via a microphone. Electronic device analysts attribute the introduction of Samsung's new voice controlled universal remote as a counter to an expected Apple device slated to debut during 2013.
Invoca 3 Voice-Activated Universal Remote
Invoca's contribution to the developments in voice controlled universal remotes is the introduction of a voice activation system that recognises up to 25 user programmed voice commands. Invoca was one of the first companies to introduce macro programming, and the company has taken macro programming to the next level by allowing users to complete multi-step operations with a single voice command. Another development from Invoca is the use of chargers to regenerate their remote control devices. The included battery charger saves consumers money in battery expenses.
RCA Voice Control Universal Remote
RCA recently added a voice control universal remote to the company's line of remote control devices. The RCRV06GR voice activated universal remote can operate six devices simultaneously, including digital cable boxes and satellite access buttons. By simply issuing short verbal commands, users can change volume levels, channel surf, and pause a film. The device is a completely hands-free way of issuing a short voice command to trigger multiple operations simultaneously. RCA created a talking help manual that allows users to pause and rewind to steps on which they need further clarification. Even with all of the new features, this model runs just below the average cost of a voice controlled universal remote.
Hammacher Schlemmer
Not all of the recent voice activated universal remote developments belong to large corporations. Hammacher Schlemmer has introduced the Voice Command universal remote control. The remote operates a plasma HD television, VCR, DVD, DVR, cable, and satellite through the issuance of short verbal commands. This model has one of the more extensive device code libraries among remote control device manufacturers. The library supports the advanced learner who wants to add codes for new devices integrated in the home entertainment system. In addition, Hammacher Schlemmer's new device comes with pre-programmed commands that associate specific channel numbers with voice commands. The company is working on developing technology that allows users to operate the remote manually. As one of the small voice controlled universal remotes on the market, this device only weighs 112 g.
Expect rapid developments to unfold for voice activated universal remote controls. Users should be able to operate future remotes completely hands-free, which means manufacturers may reduce or eliminate the buttons that currently allow users manual operation of the devices. Other developments include increasing the number of stored commands, voice activated control of the mute and previous channel buttons, and the capability for up to five users to store their own commands within one device. Moreover, macros should increase in command complexity.
Buying Voice Controlled Universal Remotes on eBay
You can find a wide selection of voice controlled universal remotes on eBay, including ones that have been recently introduced by manufacturers. Type keywords into eBay's powerful search engine, and then navigate through the search result pages until you find a seller who matches your shopping criteria. Use specific keywords for the search to reduce the number of result pages. For example, type "Sony universal remote control" or "Samsung universal remote" to find exactly what you want in a voice activated remote that controls all of your audio and video devices. Once you find a seller who piques your interest, click on the seller's product page to review accepted payment methods, return policies, and delivery terms.
eBay sellers who have established strong reputations for selling high-quality products receive eBay's Top-Rated Seller designation. These sellers also tend to run fair transactions and offer generous return policies. The length of the return window is an important buying factor, since the remote you choose may not work with some, or all, of your electronic devices. You can also review customer feedback that is located on seller product pages. Look for positive feedback that spans over the previous year and positive feedback that the seller earned for selling electronic products.
Conclusion
A few television programmes and films glamourised the concept of future technological innovations that would include voice activated machines. While the idea seemed far-fetched at the time, work was already underway in scientific laboratories inside of the United States, United Kingdom, and Soviet Union to create technology that would allow users to operate electronic devices with the simple issuance of a verbal command. The first line of products to possess voice recognition capabilities were home security systems, but the technology swiftly moved to other product lines that include remote controls. Voice activation, along with the capability to command multiple electronic devices simultaneously, has revolutionised the home entertainment industry.
Voice controlled universal remotes allow users to control DVD, VCR, and Blu-Ray players at the same time. Users can change audio volume on a television and create a crisper sound by simply issuing verbal commands. The newer voice activated universal remotes contain features, such as macro processing, which allows users to store multiple operations under one short verbal command. Recent innovations also include the use of repeaters to extend the range of voice controlled universal remotes out of line-of-sight range. No one knows exactly which direction future voice activated universal remote controls may move, but wherever they go, consumers can be assured that Samsung, RCA, and Invoca should lead the new technological revolution.